More fans went to Pinstripe Bowl than Derek Jeter's last home game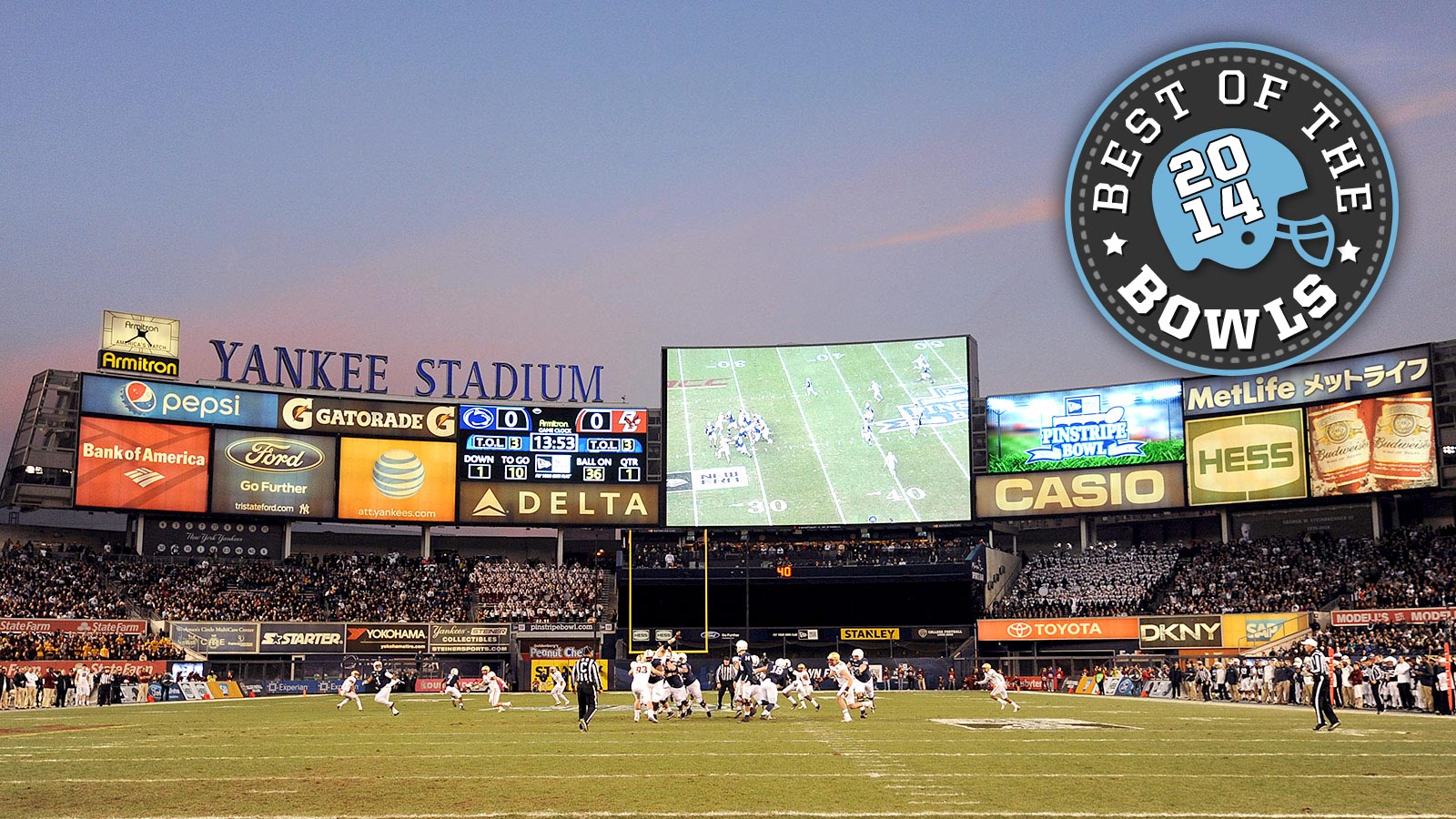 This is the best stat I've come across so far in bowl season and it's hard to believe: More fans went to Yankee Stadium to watch the Pinstripe Bowl than Derek Jeter's final home game.
It's true.
On Saturday, 49,012 (official attendance) fans went to the Bronx to watch Boston College play Penn State.
On Sept. 25, 48,613 fans went to see the last game Jeter — only a Yankee icon and one of the best baseball players of all time — would ever play in New York.
And, no, it wasn't because seats were added for the football game. Yankee Stadium's listed capacity for baseball is 50,291. The last Yankee home game to draw more than the 2014 Pinstripe Bowl was Mariano Rivera Appreciation Day on Sept. 22, 2013 (49,197).
So, just in case this hasn't quite sunk in yet, that means more people watched the PINSTRIPE BOWL than this incredible moment:
Nothing could compare to that, but the fans who showed up for the Pinstripe Bowl were also treated to a fantastic game.
The Nittany Lions, in their first bowl game since a three-year ban due to NCAA sanctions, beat the Eagles in overtime, 31-30, after BC scored a TD first in OT and then did this on the PAT:
Ouch. Penn State would then score and convert its extra point to win.
Teddy Mitrosilis is an editor and writer for FOXSports.com. Follow him on Twitter @TMitrosilis and email him at tmitrosilis@gmail.com.