Phillip Dorsett pens a letter to his future NFL team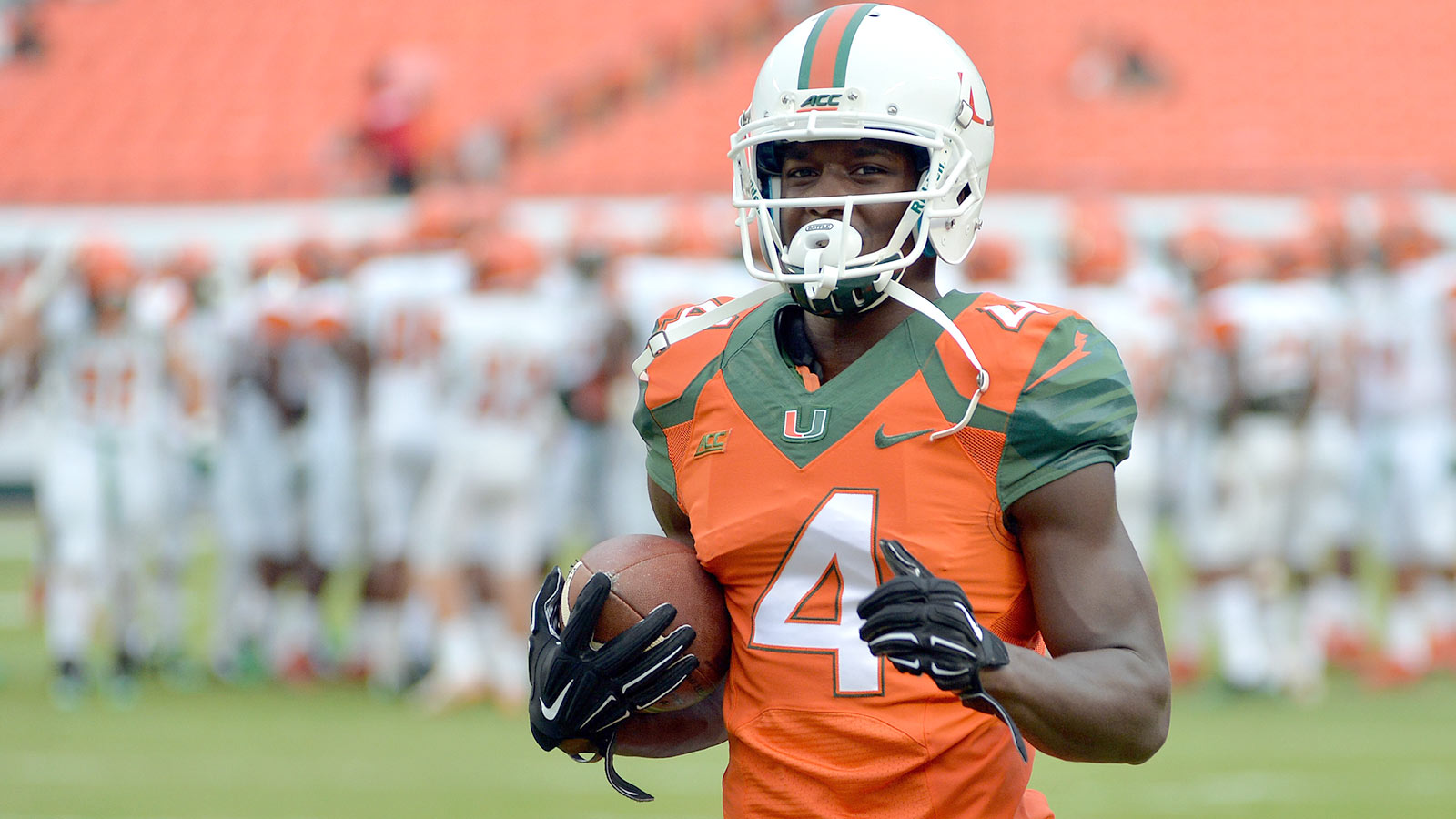 "To my future NFL team," Phillip Dorsett begins, as the former Miami wide receiver goes on to write a cover letter-style contribution for The Players' Tribune. It's a sobering reminder that these football stars are just as desperate for a job in their dream job as any other kid coming out of college.
Dorsett makes a convincing case to be drafted, touting himself as a "playmaker" and mentioning his athletic ability before anything else. The speedster ran a 4.33-yard dash at the NFL Scouting Combine; his time improved to 4.25 seconds at the Miami Pro Day.
Dorsett rattles off physical characteristics that every team looks for in a standout pass-catcher, such as sure hands, a strong upper body and even an ability to run precise routes. He mentions his upbringing and college major (sociology) as evidence that he can be a quality teammate.
What hits hardest, however, is the young receiver's desire for an NFL career.
"Finally, I am someone who knows, and truly grasps, the value of an NFL career," Dorsett wrote. "Because I know how quickly it can all slip away. When I tore my MCL my sophomore year, I thought it was the worst thing that ever happened to me. Looking back now, I see it for what it was: a wake-up call. I took it seriously, I rehabbed it and I came back better than I was before. I learned that you never know when football could be over, so now I play every down like it could my last."
The team that eventually drafts Dorsett this week is sure to land a "Receiver With Big Speed and Big Heart," as the title of his open letter suggests.
(h/t The Players' Tribune)
Photo Credit: Steve Mitchell/USA TODAY Sports