Peppers readying for breakout season for Michigan in unique ways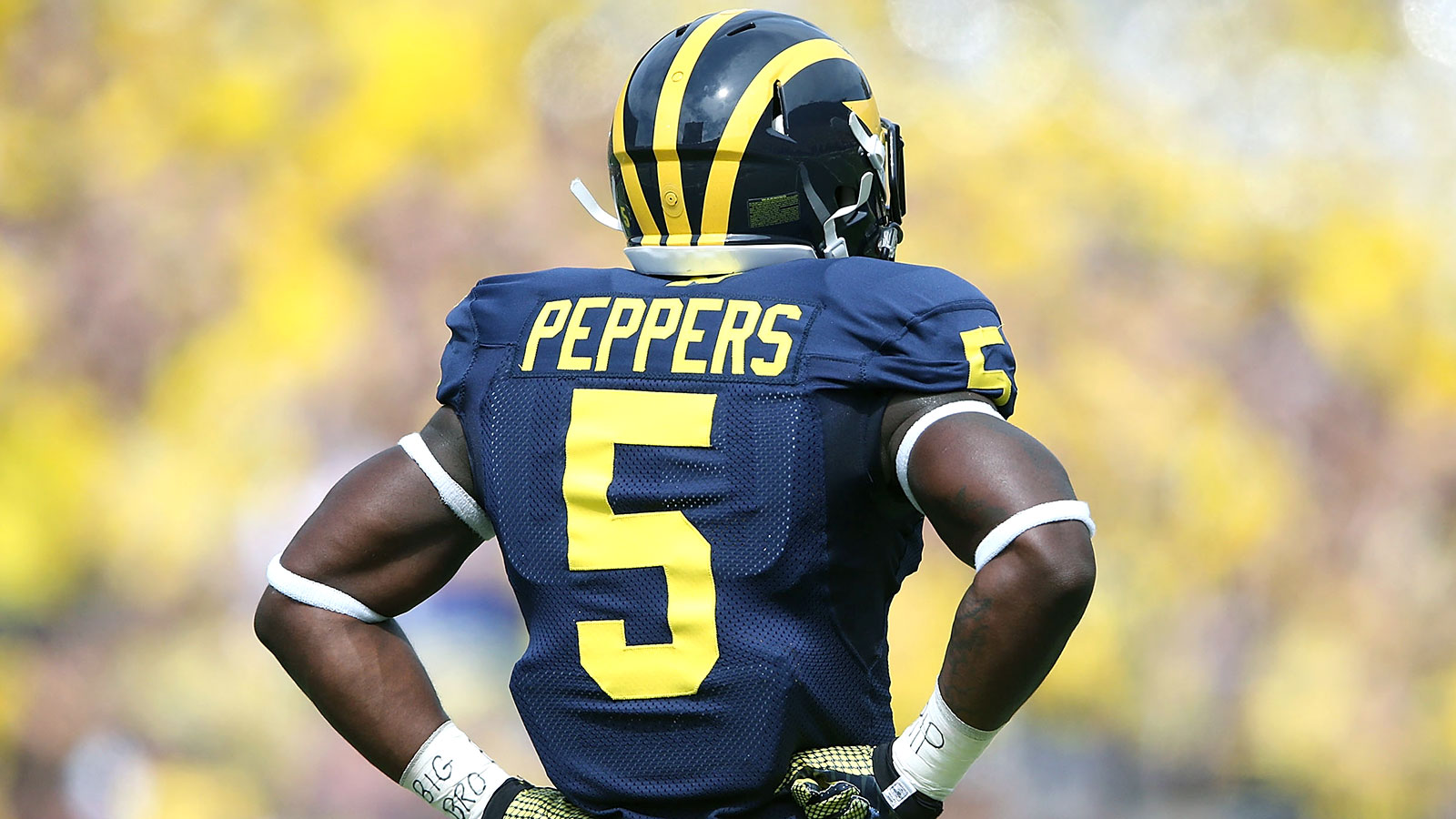 Jabrill Peppers can't play football against someone from another team until the fall, so he is passing the time this summer tormenting Michigan's many quarterbacks and boxing.
Fortunately for the signal callers and fans of the Wolverines, those are two separate activities.
"I'll spar a couple times, but I'm not trying to become a boxer," Peppers told the Detroit Free Press, noting he sees some benefit from working on hand-eye coordination. "That's a whole different kind of focus."
As for football workouts, the redshirt freshman defensive back — who identified his position as "all over" and "universal" — owned up to giving the quarterbacks a hard time whenever he can.
"I'm making them better by trying to give them as much hell as possible," he said, explaining that should help them be more game-ready come September.
"I do little subtle things that I think go a long way, but in terms of getting them better? That's just competing at the highest possible level."
Sounds like just the type of approach his new head coach Jim Harbaugh is looking for in Ann Arbor.
(H/T Detroit Free Press)