Penn State Nominated for FanSided Fandom 250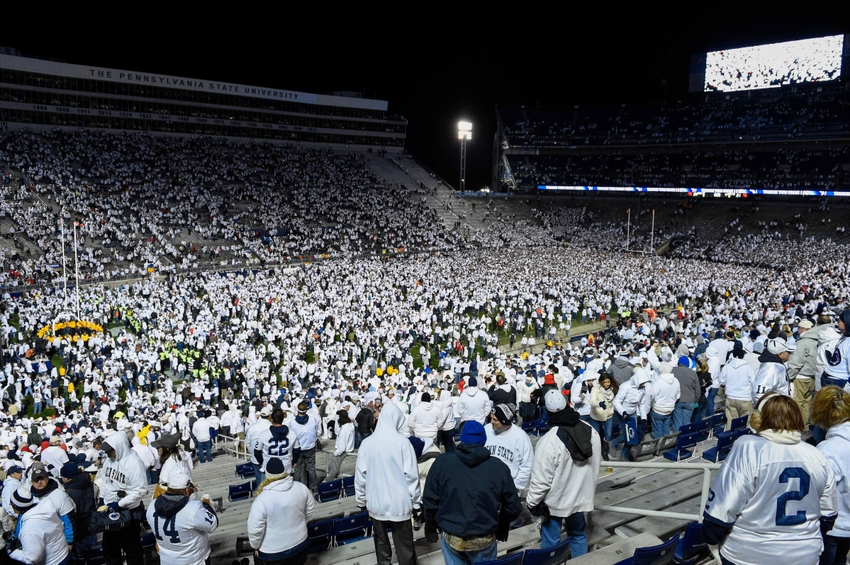 Penn State has made the cut as one of the top 250 fan bases in the FanSided Fandom 250. 
FanSided has decided to look at a great debate — who has the best fan base in the country? However, unlike some lists, this one doesn't just focus on sports. Lifestyle, pop culture, entertainment, and other areas will all be considered.
Nominees for the list started being released on November 1. 10 nominees a day will be released throughout the month and into early December.
More from Victory Bell Rings
Of course, there can't be a list about the best fan bases in the country without including Penn State. Not surprisingly, FanSided revealed Penn State as a nominee earlier this week.
There's no doubt that Penn State fans are about as passionate as they come. Loud chants of "We Are" can be heard anytime a large crowd gathers, particularly inside of Beaver Stadium. Speaking of the big stadium in Happy Valley, fans fill it week-in and week-out, it one of the most-attended and toughest places to play each year.
Nittany Lion fans also travel very well and often represent their team on the road.
Penn State pride can be seen all over the country. As one of the largest alumni associations in the nation, Penn Staters represent their school all over the place.
Nittany Nation went through some dark times over the last few years, but the majority of fans have stuck around.
There are plenty of deserving fan bases, but Penn State undoubtedly deserves to be ranked near the top. The number of fans, along with their loyalty and passion make Penn State fans some of the best around.
The final rankings of the best fan bases in the country will be released on December 6.
This article originally appeared on