Penn State Football Recruiting Roundup: November 17, 2016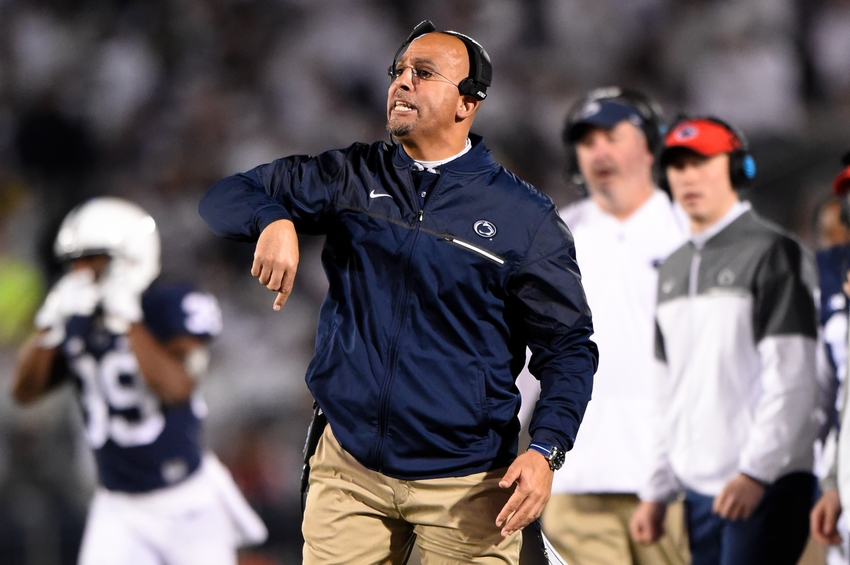 As the 2016 Penn State football season rolls on, so does the recruiting efforts of James Franklin and his coaching staff.
Welcome back to my weekly look at all things Penn State Football recruiting here at Victory Bell Rings. As the Penn State Football season has carried on the exciting around the program keeps growing each week. And this has certainly had an impact on the recruiting trail.
Even though the Nittany Lions have not had a home game to host recruits since November 5, it has not slowed down the recruiting news at all. Due to that, we have a lot of Penn State football recruiting news to cover this week. So, let's begin.
Penn State Makes The Cut
We will start with some 2018 recruiting news. Class of 2018 tight end Zack Kuntz released his top eight on Wednesday and it included Penn State.
Top 8 pic.twitter.com/pwR3XWT31B

— Zack Kuntz (@zackkuntz_717) November 16, 2016
This comes as no surprise because the Camp Hill, Pennsylvania, native has always been high on the Nittany Lions. 247 Sports ranks Kuntz the best tight end in the country in the 2018 recruiting class, and the 50th best prospect in the entire country. He is also the brother of ex-Penn State wide receiver Christian Kuntz.
There is still a long way to go in Zack's recruitment, however, I believe this currently a three-team race. Those three teams are Notre Dame, Penn State, and Stanford. If Stanford offers, the Cardinal will be tough to beat. However, it is far from a guarantee that happens. And if it does not, the Nittany Lions have a great shot at landing Kuntz's.
A Penn State Target De-Commits 
On Monday, athlete Johnathan Lovett de-committed from Rutgers. The Burlington, New Jersey, native could play running back or safety at the collegiate level. His de-commitment was not a surprising one.
More from Victory Bell Rings
After the Nittany Lions offered him last month his commitment to Rutgers became very shaky. He was on an official visit to Iowa this past Saturday for their upset victory over Michigan. He also has an official visit to Maryland scheduled for December.
Lovett visited Happy Valley for Penn State's victory over Ohio State in October. I expect him to be on hand when the Nittany Lions host Michigan State next Saturday as well. Furthermore, I would expect him to take an official visit to Penn State after the season ends.
When Johnathan Lovett was first offered by Penn State I said I believed that if the Nittany Lions pushed for him, they would land him. I still feel this way moving forward. Right now I believe it is between Penn State and Iowa, but if the Nittany Lions push for Lovett they will land him.
A Georgia Commit To Visit Penn State
Four-star class of 2017 wide receiver Mark Webb committed to Georgia in August. Webb is a native of Warminster, Pennsylvania, and for much of his recruitment Penn State appeared to be his leaders. However, this started to change as the summer months came along. However, the Nittany Lions are back in Webb's recruitment.
According to Adam Friedman of Rivals.com Webb plans to take official visits to three schools other than Georgia. These three schools are Maryland, North Carolina, and Penn State. This is great news for the Nittany Lions.
While Webb remains committed to the Bulldogs, anytime a commit starts taking visits elsewhere a coaching staff has to worry. If Mark Webb were to flip from Georgia, I highly doubt it would be to Maryland or North Carolina. However, it would not surprise me at all if the Nittany Lions were able to flip him from Georgia. Especially with how much better Penn State's offense has been this season than Georgia's.
That will do it for this week. The next opportunity for the 8th ranked Nittany Lions to impress recruits comes this Saturday when they travel to Piscataway to battle lowly Rutgers. And this game is one I can not see being close.
This article originally appeared on