Penn State Football: Nittany Lions Shut Down Rutgers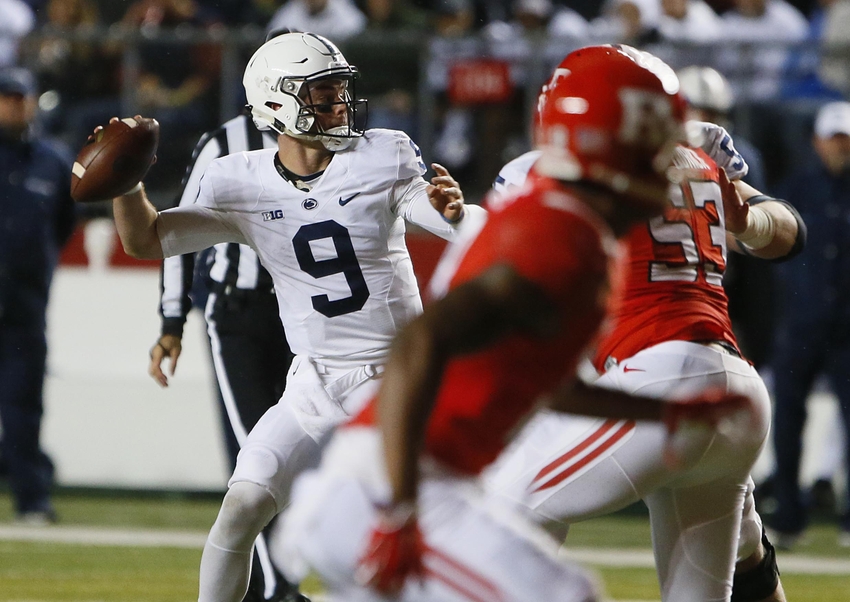 It was another slow start, but Penn State pulled away from Rutgers in the second half. 
Penn State has made a habit of starting games slow recently, but fortunately it has not hurt them. After scoring just nine points in the first half, the Nittany Lions put together a huge second half to pull away from the Rutgers Scarlet Knights. Penn State used a dominating defense to shut out Rutgers 39-0
The Nittany Lions made it look easy in the second half and how have a seven-game win streak heading into the final week of the regular season.
It was the second week in a row in which the started slow. The offense failed to find its rhythm in the first half. Fortunately, the defense was ready to play from the outset. The Nittany Lions held Rutgers to just 87 total yards for the game.
Nobody put up huge individual numbers for the Nittany Lions on defense, as it was a total team effort. Brandon Bell led with five tackles, while Parker Cothren had four. The Nittany Lions didn't force a turnover and had just two sacks, but the defense as a whole was very dominant.
On offense, things started slow. However, Trace McSorley found his groove in the second half and helped lead the offense to a blowout win. The young quarterback finished the game with 210 passing yards and a touchdown. He also added 55 yards on the ground.
Star running back Saquon Barkley had some surprising trouble against Rutgers' poor rush defense. He finished the game with just 92 yards on 16 carries. He did have his 14th rushing touchdown of the season though in the third quarter before leaving the game with a possible concussion.
Penn State put up 549 yards of total offense, including 339 on the ground. The backup runners had a good day. Miles Sanders put up 85 yards, Mark Allen had 26 and a receiving touchdown, and Andre Robinson had 20 and a touchdown. Backup quarterback Tommy Stevens came in and had six carries for 61 yards and a touchdown.
It wasn't a big day though the air, as leading receiver Mike Gesicki led the team with just 47 yards.
Penn State has now put up 187 points in last four games. The Nittany Lions will look to close out the regular season with a win next week at home next week against Michigan State.
More from Victory Bell Rings
This article originally appeared on