Penn State Football Morning Briefing: Franklin Wants a White Out, Lions Move Up in Poll, and Other News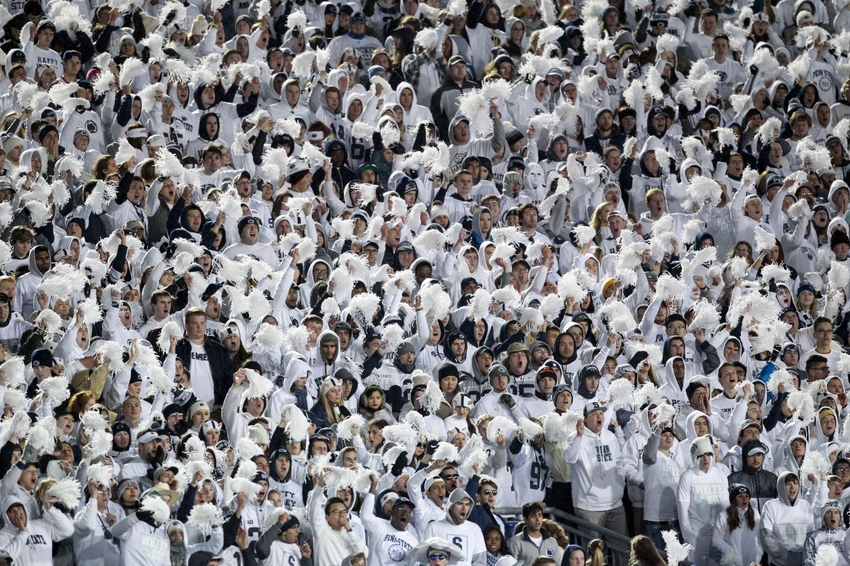 Monday's Penn State football news links contain plenty of coverage of this weekend's dominating performance at Purdue. 
Penn State is coming of a big road win over Purdue this past weekend. The Nittany Lions now have a four-game winning streak and will look to keep it going this week against the Iowa Hawkeyes.
Most of the coverage today focuses on the win over the Boilermakers. With the win, the Nittany Lions have moved up four spots in the AP Poll and also find themselves in the USA TODAY Coaches Poll. Next, there are grades for the win in West Lafayette and a closer look at the quick-strike offense.
Elsewhere, several players got some valuable playing time during the blowout win, and linebacker Brandon Smith has been a big key so far this season.
Finally, the Nittany Lions have opened the new week as a favorite at home against the Iowa Hawkeyes. Scheduled for a primetime start, head coach James Franklin took to Twitter Saturday to call for an unofficial White Out against the Hawkeyes.
Morning Links: 
Nittany Lions Move up in Polls After Big Win (Leonard- Victory Bell Rings)
Penn State Football: Nittany Lions Open as Single-Digit Favorite Against Iowa (Leonard- Victory Bell Rings)
Penn State Football: Handing Out The Grades Following Penn State's 62-24 Victory Over Purdue (Jones- StateCollege.com)
Barkley's Career Day, Quick-Strike Offense Highlight Purdue Rout (Kasales- Onward State)
Penn State Football Takes Another Step Toward Camelot (Taylor- Black Shoe Diaries)
Penn State at Purdue: Players of the Game (Leap- Victory Bell Rings)
Brandon Smith's interception sparks defense (McGonigal- Centre Daily Times)
James Franklin Wants Another White Out (Abruzzese- Onward State)
Lions offense spread playing time at Purdue (Callahan- Lions247)
What bowl could Penn State end up in? Why Lions have been so good in second half, more: Sunday situation (Pickel- PennLive)
Nittany Lions on Twitter: 
ICYMI: Saquon Barkley rushed for 207 yards and two touchdowns in @PennStateFBall's 62-24 win over Purdue. https://t.co/VBTzIrzNVe

— Penn State On BTN (@PennStateOnBTN) October 29, 2016
"We're really making progress & starting to believe in each other. Stuff is coming together." @saquonb21 postgame >> https://t.co/f7FOCdntID

— Penn State Football (@PennStateFball) October 30, 2016
Penn State received votes across the board this week from AP voters. From No. 24 to No. 9. (Via @RedditCFB) pic.twitter.com/Lln3SmfNFy

— Onward State (@OnwardState) October 30, 2016
Stick with VBR this week as the Nittany Lions prepare to take on the Iowa Hawkeyes in primetime on Saturday night.
More from Victory Bell Rings
This article originally appeared on