Penn State Football: Keys to the Game at Indiana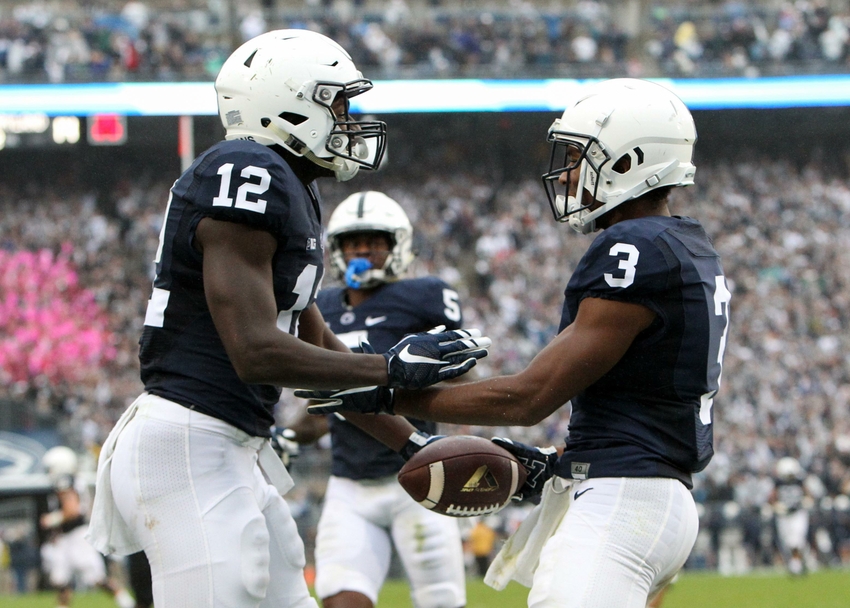 Penn State once again hits the road to do battle with the Indiana Hoosiers.  See what the Nittany Lions need to do to continue their five-game winning streak.
Fresh off their impressive 41-14 throttling of the Iowa Hawkeyes, Penn State hits the road for the first of two consecutive road games.  This week's opponent, the Indiana Hoosiers.  Indiana possesses a good blend of offensive skill and a sound defense.  With a kick time slated for noon, locally, the Nittany Lions will need to bring their A-game to leave Bloomington with a victory.
The game with the Hoosiers has long been circled as a potential trap game for the Nittany Lions. Following his team's shellacking of Iowa and subsequent top-10 CFP ranking, head coach James Franklin immediately turned his attention to Indiana.
Indiana, Indiana, Indiana, Indiana, Indiana, Indiana, Indiana, Indiana, Indiana, Indiana, Indiana, Indiana & Indiana pic.twitter.com/3xW2rDaQLE

— James Franklin (@coachjfranklin) November 6, 2016
Message received!  A popular phrase uttered by Coach Franklin is to win the week and be 1-0.  It would be easy, perhaps even understandable, if his players looked ahead at a fairly easy remaining schedule.  Doing so though, leaves Penn State ripe for the upset by a hungry Indiana squad.  Indiana's record currently stands at 5-4.  A win on Saturday would send the Hoosiers bowling for a second straight season, a feat not accomplished since the Bill Mallory era in 1990 and 1991.
Indiana enters Saturday's contest riding a modest two game winning streak, punctuated by a come-from-behind win last week at Rutgers.
Offensively, the Hoosiers are led by a two-quarterback tandem of Zander Diamont and Richard Lagow.  Diamont excels at running the Wildcat while Lagow possesses the stronger throwing arm.  Junior Devine Redding paces the Hoosier backfield, and the wide receivers are led by sophomore Nick Westbrook.
Defensively, Indiana plays a 4-3 base defense, however freshman HUSKY Marcelino Ball acts more like a hybrid linebacker/defensive back.  In essence, the Hoosiers employ a 4-2-5 scheme.  Ball's ability to move and act as a defensive back has freed linebackers Tegray Scales and Marcus Oliver to cover sideline to sideline.  As a result, both backers lead the team in tackles.  The unique defensive alignment employed by Indiana could give the Lions fits.
In this week's installment of the keys to the game, let's take a look at what the Nittany Lions must do to stymie the Indiana upset attempt.
Key #1 – Indiana's Hybrid Defense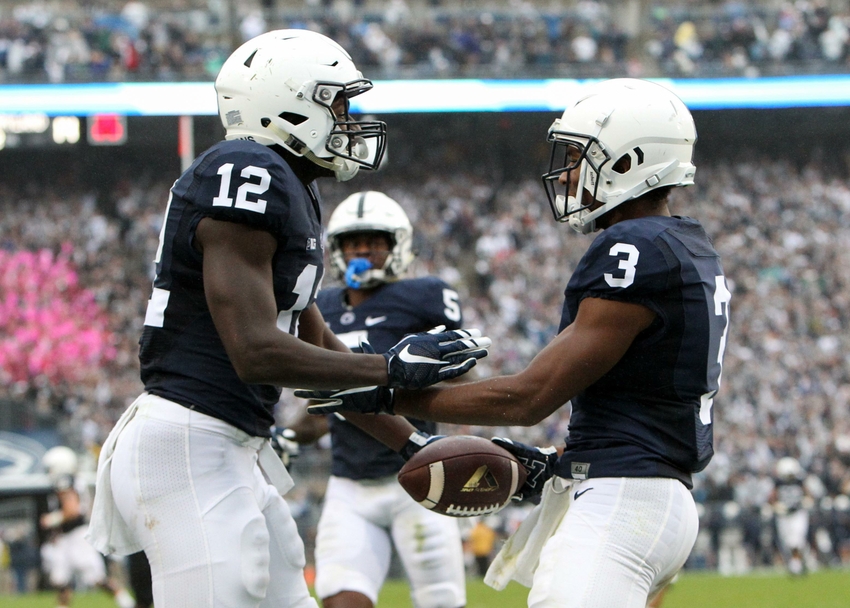 As mentioned at the outset, Indiana employs a unique 4-2-5 defensive scheme with freshman Marcelino Ball acting as the HUSKY or rover.  This is a defensive scheme instituted by first year defensive coordinator Tom Allen.
There seemed like no better time to utilize a new defensive outlook after Indiana posted some of the most dreadful defensive statistics in 2015.  Coupled with the fact that the 2016 Hoosier defense was extremely green, a new scheme seemed like something to try.
The young Hoosier defense responded.  Indiana has improved from 2015 in scoring defense and pass defense, as well as total defense to name a few.  Penn State will need to methodically choose how to attack this defense.
If Indiana sends Ball and/or others into the box to stop the Nittany Lions running game, look for McSorley to take advantage of single coverage on his wide outs to try and stretch the field with Godwin, Blacknall, and Thompkins.  On the other hand, if Ball drops into coverage to give help with the Penn State passing game, look for the Lions to transition to their staunch running game.  Indiana still allows 165 yards per game on the ground.
Either way, Penn State quarterback Trace McSorley will need to read the Indiana defense and take what the Hoosiers are willing to give.
Key #2 – Contain Indiana's Dual Threat Quarterback Tandem
Perhaps no team in the Big Ten can match Indiana's quarterbacks.  Their dual-threat capabilities have frustrated and confused many teams.  Zander Diamont and Richard Lagow give the Hoosiers both a strong running presence as well as a vertical look.
Diamont is someone the Nittany Lions are quite familiar with.  In 2015, he rushed 11 times for 38 yards and one score before exiting with an injury.  In 2014, he rushed 14 times for 58 yards.  While not as an accomplished passer as Lagow, Diamont still has the ability to throw.  In fact, Diamont's ability to run and throw out the Wildcat concerned coach Franklin so much, that he and his coaches re-watched video from Penn State's 2015 bowl game with Georgia.  In that contest, the Bulldogs gashed Penn State many times running the Wildcat.  With Diamont's success running against Penn State, look for Indiana to test the pursuit of the Lions defensive ends as well as closing capabilities of the Lions linebackers.
On the other hand, the Hoosier's primary quarterback is redshirt junior transfer Richard Lagow.  The Plano, Texas native ranks second in the Big Ten, trailing only Purdue's David Blough in passing yards per game.  Just last week against Rutgers, Lagow passed for 394 yards including three scores.  The one knock against Lagow is his football protection.  Thus far, he has thrown 15 touchdown passes, but he has also thrown 13 interceptions.
In the past two weeks, Penn State's back up linebacker Brandon Smith has ignited the Lions with two key picks.  Watch for Penn State to generate pressure on Lagow.  In Penn State's last three games they have sacked the quarterback 18 times.  If Penn State can spend the day in Indiana's backfield, it could be a long day for the Hoosiers.
Key #3 – Let the Big Dog Eat
With each passing week, the Saquon Barkley hype train gains a few more passengers.  And rightly so!  Last week versus Iowa he posted over 200 total yards of offense and scored twice, not to mention his highlight leap (pictured above).
The Nittany Lions "Mr Do It All" back has been doing just that ever since his game winning touchdown against Minnesota about one month ago.  Since that game, Barkley has rushed for 675 yards and four scores.  He has also added 114 yards and one score as a receiver in that span.
While Barkley deserves the lionshare (pun intended) of the credit, the Nittany Lions improved offensive line also deserves its props.  Offensive line coach Matt Limegrover has really excelled at getting the players to buy into his concepts.  Despite injuries to Penn State's top two linemen, the "next man up" mantra has steeled the line's focus and resolve to keep opening holes for Barkley and McSorley.
Indiana is prone to giving up big games on the ground.  On Saturday look for the Lions, despite the Hoosiers loading the box, to gash them for some long running plays.
More from Victory Bell Rings
This article originally appeared on