Penn State Football: James Franklin Minnesota Week Press Conference Recap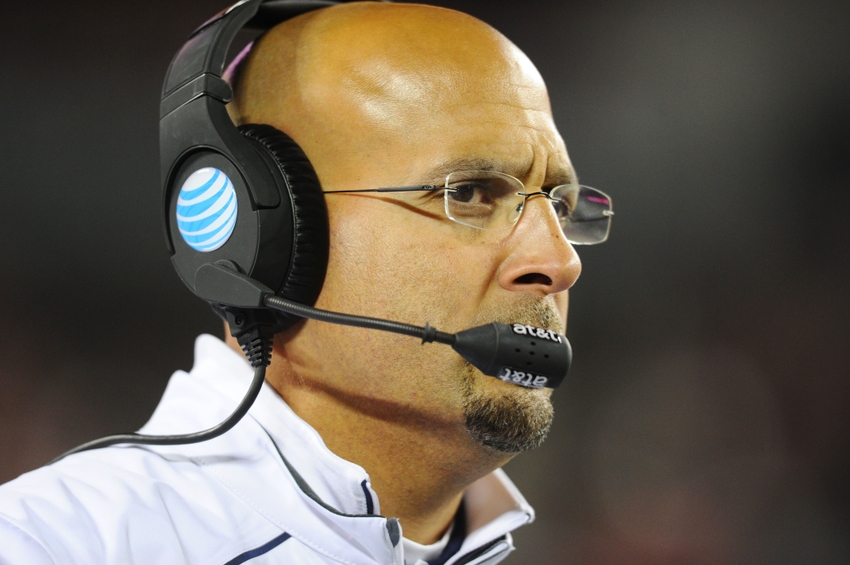 James Franklin met with members of the media Tuesday to discuss the blowout loss at Michigan to preview the matchup with Minnesota. 
After suffering a 49-10 loss at Michigan last week, Penn State head coach James Franklin met with the media on Tuesday at Beaver Stadium to talk about the loss and start discussing this week's tilt with Minnesota.
Franklin began by reviewing his team's effort on the offensive side of the ball in Ann arbor. "To talk a little bit about the last game, offensively we did not perform up to our standard. I thought we did not handle their defensive front or their pressure and attacking style of defense early on," Franklin said.
More from Victory Bell Rings
Obviously, the defense once again struggled, allowing 49 points to the Wolverines. "We need to be more physical up front. We have to play the run better and more consistently. We have to get off the field on third down," Franklin stated.
The head coach then talked about this week's game and the advantage of being back at Beaver Stadium. A hot topic was the fact that two true freshmen were listed at the top of the depth chart at their positions. Franklin explained that what shows up on paper earl in the week doesn't exactly match what's on the field come Saturday.
"Obviously these depth charts, I was looking at Minnesota's depth chart, they put at the top of it, "subject to change," and I was going to mention to Kris that's probably something that we should do, put "subject to change" on there."
Minnesota presents a good challenge to the Nittany Lions. The Golden Gophers are 3-0 and have a tough rushing attack. Penn State has had a tough time stopping the run on defense this season.
Kickoff for the game is set for 3:30 p.m. and will air on the Big Ten Network.
Read on below to see the highlight's from Franklin's presser. The full transcript can be found on GoPSUSports.com.
On failing to convert n third down:
"As far as third down offense, I think it starts with running the ball. We have not picked up some 3rd-and-short situations where we've tried to run the ball and haven't been as physical as we need to be."
On the team's morale after Saturday's loss:
" I think the guys spirits are about what you'd expect. There's disappointment and there's frustration. There's also kind of an awareness of what we need to do to get these things fixed and move forward. I was really pleased and impressed."
On the number of recent injuries: 
"There are a lot of factors that could go into it. It could go into our set of circumstances over the last three to four years having reduced roster and guys taking a lot more reps than they would in a traditional situation. Does that factor into it? Is it nutrition? Is it sleep? Is it sport science? Or, is it just a streak of bad luck?"
On when Cabinda and Bell could return:
"We knew when they first got injured that it would not be a week to week deal, and we'll just see how that goes. Again, hopefully it will be sooner rather than later. The bye week is coming up, so I think that's going to help, as well. But we'll see."
On last week's missed tackles:
"I think it's all the things that we've already discussed. I think it's our youth, their experience. I think they're a very talented team on top of that, and then you talk about missing tackles that typically your linebackers are the unit that is going to make the majority of your tackles, and we've lost our three starters and have some young guys in there. It's a combination of all those factors, and then we need to do a better job as coaches of all those things."
This article originally appeared on