Penn State Football: A Lion Grows In Happy Valley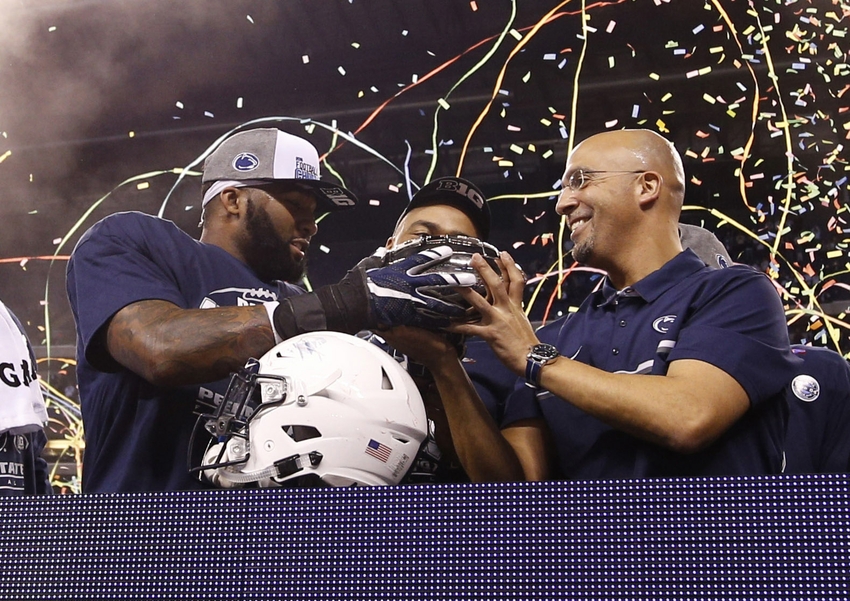 Football is officially back in Happy Valley, and it's truly good to see.
There have been many stories written about the atrocities that took place under the watch of the former regime of the Penn State Nittany Lions. This isn't that type of tale. Truly, if we never read another word about the misuse of power by former assistant coach Jerry Sandusky and how much former head coach Joe Paterno should or shouldn't have known, we'd probably all be happy.
Then again, it's hard to tell the story of the resurgence without bringing up the setback. People were angry. A legendary coach was shamed. Players transferred, and as losing followed, no one wanted to see Penn State rise from the ashes more than those who support the program or those who were associated with it. Things changed when, in 2014, they placed their faith in a man who had spent the previous three seasons trying to lead the Vanderbilt Commodores out of obscurity.
Fast forward to 2016, and thanks to the leadership of James Franklin, Happy Valley is electric again. The preseason talk was all about the Michigan Wolverines, the Ohio State Buckeyes, Jim Harbaugh, Urban Meyer and a game that would feature all of those components on November 26th. Then the Wolverines lost two regular season games and the Nittany Lions would beat the Buckeyes. That win placed them in the Big Ten Championship. They'd win that game in dramatic fashion. Now, as Ohio State remains the representative of the Big Ten Conference in the College Football Playoff, Penn State fans ask the question why not us? Honestly, they have that right.
Was Penn State slighted? Absolutely they were, but that's the drama of college football. That's why we watch. It gives us something to talk about, and it creates great debate. We argue around the water cooler, at the sports bar and in the break room. The Nittany Lions are finally a part of the discussion again. If you're a true college football fa. That has to make you smile a little.
This article originally appeared on