Penn State Football: 3 Nittany Lions to Watch Versus Michigan State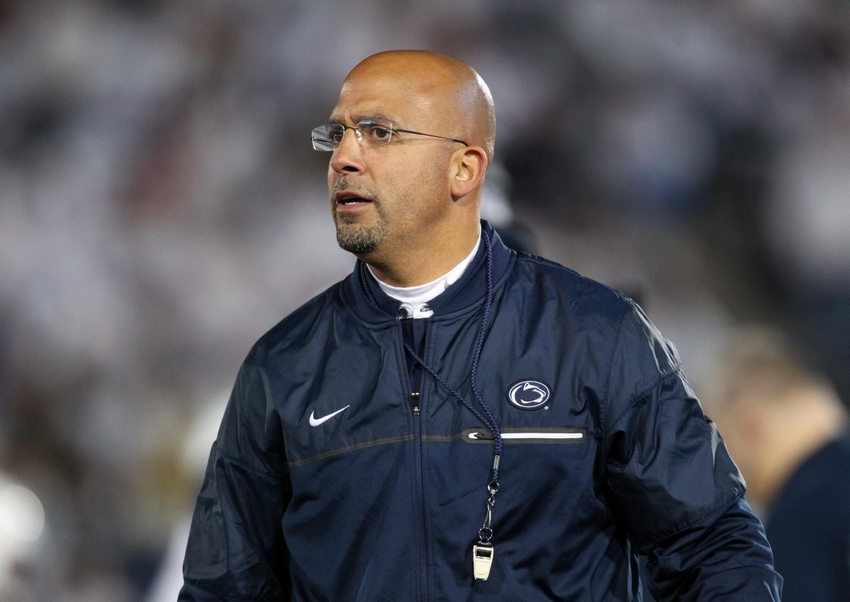 Penn State needs a win this week against Michigan State and will need big performances from the following Nittany Lions.
With the regular season finale on the horizon, Penn State has a chance to continue its magical season. After dropping to 2-2 in September, the Nittany Lions have racked up seven straight wins in the Big Ten. They will look to make it eight against Michigan State this weekend.
Beaver Stadium has been very good to the Lions this season, as they are 6-0 at home.
If Penn State can beat the Spartans, and Ohio State defeats Michigan earlier in the day, the Nittany Lions will be headed to the Big Ten Championship in Indianapolis. If that happens, a birth in the College Football Playoff will remain as a real possibility.
However, before looking ahead, the Nittany Lions must take care of business this week against a Michigan State team that will likely pull out all the stops in an upset effort. The Spartans feel just a point short of an upset bid against No. 2 Ohio State last week.
Penn State has benefited from the rapid development of quarterback Trace McSorley and the growth of a new offense that looked out of sorts to start the year. An experienced and talented group of receivers has helped with McSorley's success. Running back Saquon Barkley is consistently one of the best players on the field and is a big key to the offense.
On defense, the Nittany Lions are healthy and playing their best football of the season.
In order to avoid a huge letdown this week, the following Nittany Lions will need to have big games.
RB Saquon Barkley
Where would Penn State be without the skills of Saquon Barkley? The super sophomore draws plenty of attention from defenses, which opens up the passing game.
When Barkley is successful, good things typically happen for the Nittany Lions. He's one of the top backs in the country and is a threat to make a big play every time he touches the ball. He'll have to put up solid numbers this week if the Nittany Lions hope to beat the Spartans.
Barkley was kept in check for the most part last week, but he still accrued 92 yards and a touchdown against Rutgers. It was the second straight week he was kept under 100 yards. However, he had over 200 yards of total offense in the previous two games against Purdue and Iowa.
Even when he's bottled up as a runner, Barkley has started to become a dangerous weapon in the passing game. Keep an eye on Barkley this week to see what kind of numbers he puts up against the Spartans.
LB Jason Cabinda
If Michigan State is going to have a chance this week it will likely come on the ground. The Spartans have improved on offense and have gone over 200 yards rushing in each of the last two games.
LJ Scott just ran for 160 yards against a tough Ohio State defense and will look to do the same against the Nittany Lions.
With the Spartans likely trying to run all over the Nittany Lions, the front seven will be key. Middle linebacker Jason Cabinda has been a beast since returning from an injury. Although he had just three tackles in the win at Rutgers, he had a streak of four games with at least nine tackles.
Cabinda is a force in the middle of Penn State defense and will be one to keep an eye on this week against the Spartans.
K Tyler Davis
Kicker Tyler Davis has been about as close to a sure thing as there is for the Nittany Lions. His reliability has been key over the past two seasons. He hit on all eight of his field goal attempts last year and is a fantastic 20-22 this season. Both of his misses actually came on blocks, so technically he's still perfect.
Having a reliable field goal kicker is an often overlooked commodity. However, having someone that can be counted on to deliver points when needed is key.
Penn State is favored by double-digits against the Spartans, so at least on paper, that game shouldn't come down to a field goal. However, that doesn't mean that Davis won' t be called on to put points on the board. If he is, chances are he'll come through.
More from Victory Bell Rings
This article originally appeared on