Penn State Football: 3 Nittany Lions to Watch in the Game at Pitt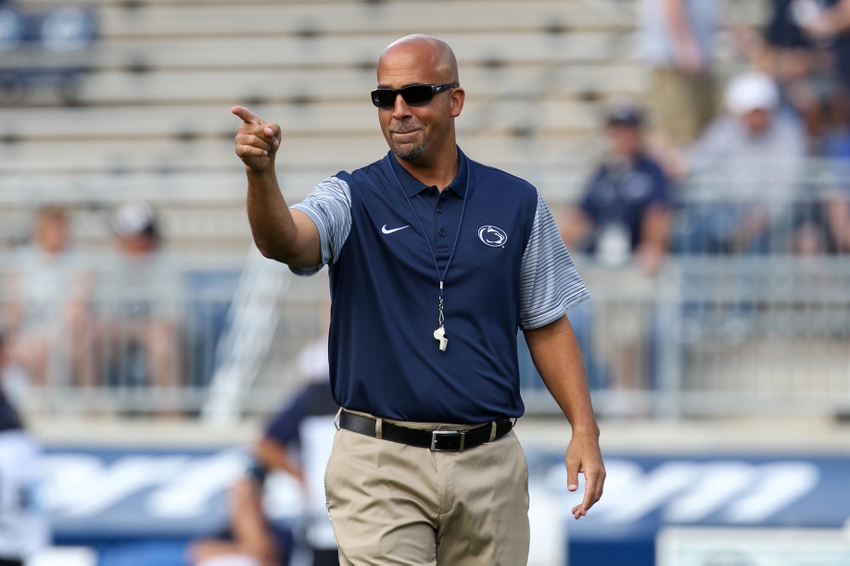 When Penn State travels to Pittsburgh this weekend keep an eye on three particular Nittany Lions. 
Although the season officially began last week, Penn State football fans have been anticipating this Saturday more than any other date on the schedule. The Nittany Lions travel to Pittsburgh to take on the rival Panthers. The game marks the first meeting between the two in-state schools since the 2000 season.
Both teams enter the huge non-conference battle with winning records. Pitt knocked off FCS opponent Villanova last week, while Penn State tok care of Kent State at home. Both schools struggled a bit in their openers, but the Nittany Lions seemed to improve as the game went on.
Emotions will be high on Saturday, and each team is going to have to limit the mistakes in order to win.
More from Victory Bell Rings
Pittsburgh was a double-digit favorite at one point this summer, and although the line is now single-digits, the Panthers are still the favorite. If the Nittany Lions hope to pull of the big upset, several players are going to have to step up their game.
Penn State is going to need to get a solid performance in all three facets of the game. If that happens, the blue and white-clad fans who make the trip to Western PA will be sent home happy.
Check out this week's three Nittany Lions to watch.
TE Mike Gesicki
Junior tight end Mike Gesicki had an excellent start to the 2016 season. After struggling for much of last year, Gesicki worked hard during the offseason to improve this year. The biggest problem he faced last year was catching the ball, but he showed no signs of that in Week 1.
Gesicki made three catches for 49 yards and a touchdown. He was targets seven times and was a big part of Penn State's passing attack.
Standing at six-foot-six, 252 pounds, Gesicki can be a nightmare matchups for opposing defenses.  He had a strong start to his 2016 campaign and could be a very important part of the Penn State offense.
Look for Gesicki to be a favorite target of quarterback Trace McSorley Saturday, especially in the red zone.
LB Jason Cabinda
Pittsburgh boasts a very talented offensive line, meaning the Nittany Lions up front could struggle. Running back James Conner is very talented and could cause some problems for the Penn State defense.
With Conner likely to make it past the first line of the defense, it will be up to the linebackers to make plays.
Middle linebacker Jason Cabinda had a busy day against Kent State and could once again be in for a heavy workload. Last week, he led the Nittany Lions with 11 total tackles. He's a leader on defense from the middle of the field and will be counted on as a key to success against the Panthers.
PK Tyler Davis
The game with Pittsburgh has a chance to be close, especially late. The winner could turn out to be the team that makes the biggest plays on special teams. Place kicker Tyler Davis could be a key to victory for the Nittany Lions. Field goals and extra points often get overlooked. However, those kicks loom large in a close game.
If the Nittany Lions plan on leaving Pittsburgh with a victory the kicking game is going to beed to be on point.
Davis converted both his field goals and three extra points last week against Kent State. He will need to do the same thing this week against the Panthers.
This article originally appeared on