Penn State Football: 3 Nittany Lions to Watch Against Iowa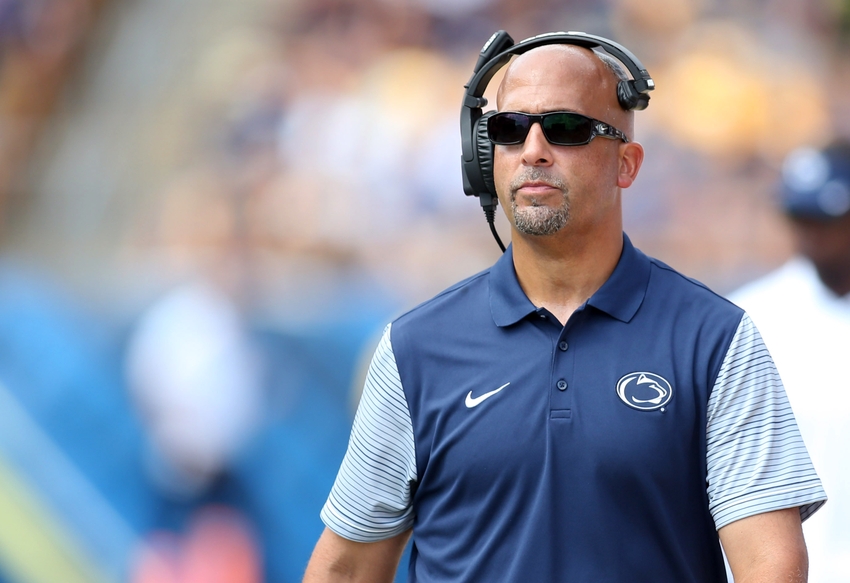 Three particular Nittany Lions will be worth keeping an eye on this week against Iowa. 
Penn State extended its win streak to four games with a dominating performance on the road over the Purdue Boilermakers last week. Up next is another home primetime matchup with the pesky Iowa Hawkeyes. Several Nittany Lions will have to play important roles in order to keep the win streak alive.
More from Victory Bell Rings
After starting slow in West Lafayette, Penn State used a huge second half for the dominating victory. It was an overall good day by the entire team and the Nittany Lions will look to keep things rolling this week.
A loss to Pittsburgh in Week 2, and a crushing defeat a few weeks later, had Penn State fans panicking. However, the win streak has cured that.
New offensive coordinator Joe Moorhead came to Penn State with a reputation of running an up-tempo, quick-strike offense. It has taken some time to get going, but the Nittany Lions have started to put up some big numbers on offense.
The defense was decimated early on by injuries, but has started to get healthy. Notably, the return of starting linebackers Jason Cabinda and Brandon Bell has sparked the recent play of the unit.
Head coach James Franklin has called for the home crowd to be rocking this week, as he knows the importance of the game with Iowa. Despite being down this year, the Hawkeyes can be very tough and have found success at Beaver Stadium in the past.
Keep an eye on the following Penn State players to play key roles against the Hawkeyes Saturday night.
QB Trace McSorley 
Quarterback Trace McSorley has matured right in front of our eyes this season. He has quickly settled into Joe Moorhead's offense and looks comfortable now running the show. He has room to grow in the passing game, but he has shown the ability to make plays with his legs.
The running ability of McSorley has brought a dimension that's been missing from the Penn State offense for a number of years. Although he had just two yards rushing at Purdue last week, the threat of him running keeps the opposing defense on its toes.
McSorley had three touchdown passes last week and will look to keep rolling this week.
If Penn State wants to keep its win streak alive, McSorley is going to have to play a key role. After struggling with turnovers to start the year, he's been very efficient lately. Hanging onto the ball will be important in what could be a tight game with the Hawkeyes.
RB Saquon Barkley
Saquon Barkley just keeps doing his thing.
After reeling off a career-high 207 yards last week, including a spectacular 81-yard touchdown run, the sophomore now has surpassed the 200-yard mark in two of his last three games.
He leads the Big Ten with 888 yards and is tied for the lead with 10 touchdowns.
When Penn State was struggling to run the ball earlier in the year the famous line was, "Find different ways to get the ball to Barkley." Well, offensive coordinator Joe Moorhead has figured that out.
Barkley has become a dangerous weapon in the passing attack. His speed makes it very difficult for linebackers to cover him when he runs wheel routes. Against Purdue he actually led the team with 70 yards receiving.
Iowa's defense is better than the one Barkley just gashed last week in West Lafayette. Still, if the Lions are going to win they are going to need a big day from number 26.
 P Blake Gillikin 
It's not often that a punter is tabbed as "one to watch," but things are different at Penn State this season. Often overlooked, special teams are a big part of a team's success. In fact, it could be said Penn State's special teams have played a monster role this season.
Punting, even more overlooked than placekicking, has been a big key for the Nittany Lions this season.
After watching the Nittany Lions struggle in the punting game the last few seasons, it's been a breath of fresh air to watch true freshman Blake Gillikin. There have been a few mishaps, but for the most part he's been right on.
Having confidence that the Nittany Lions can pin an opponent deep in their own territory isn't something fans have been used to, but Gillikin has changed that. He's averaging 41.4 yards per punt and has a long of 69 yards.
In what could be a close game and a battle of field position, the Penn State punter could play a key role.
This article originally appeared on