Penn State flying under the radar since win over Ohio State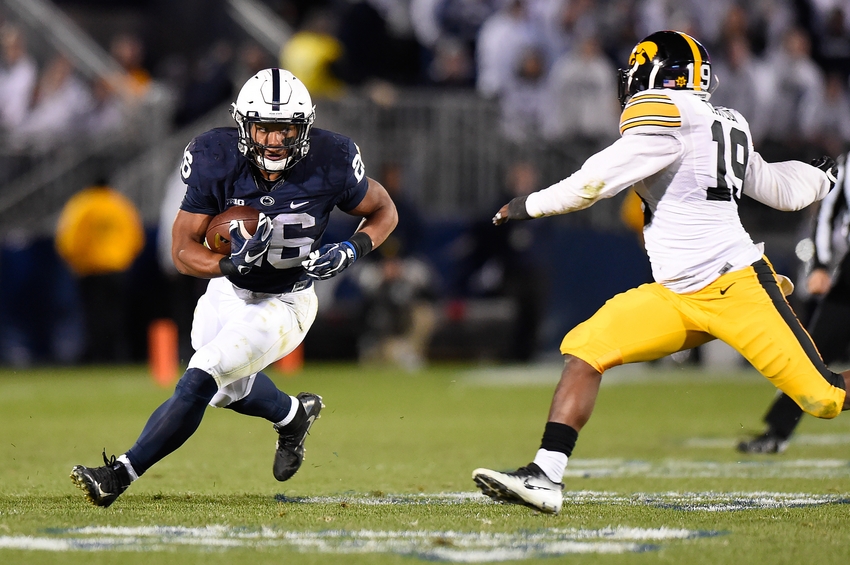 Penn State beat Ohio State almost a month ago and since then they are 3-0. Despite their recent success and rise few outlets are mentioning them.
Penn State's win over Ohio State in late October turned out to be more than an illusion. The Nittany Lions may have started the season barely above .500, but they are hitting their stride now. An 8-2 record and six-game win streak are powering this team toward the top of the Big Ten standings.
However, they are rarely being mentioned amongst some of the best teams in college football. It might be because they lost to a 6-4 Pittsburgh team and started the year 2-2. Regardless, the first four-game Nittany Lions are not your past six-game Nittany Lions. They've recovered from injuries and early growing pains to be a dangerous team.
On defense, the story has been at linebacker. It's been highly documented that the Nittany Lions lost all three starting linebackers at the start of the year. When two of those starters, Brandon Bell and Jason Cabinda, returned against Ohio State, it paid major dividends. Penn State managed to hold the explosive Buckeyes' offense to just 21 points in a gritty 24-21 upset win.
Bell and Cabinda were the catalysts in the win leading the team in tackles with 18 and 13 respectively. Since their returns, the Nittany Lions are giving up just 22.5 points per game. The defense is stout and improving.
Despite the defensive improvement and dominance, they're not being discussed as a major squad. It's not likely they will be in the playoff because of their two losses. However, they've done a complete 180 from the start of the season. They went from a young, promising squad to a possible 2017 contender.
The "ley" tandem
Offensively, this team is led by two playmaking sophomores. Quarterback Trace McSorley and running back Saquon Barkley are young stars impacting the program early on.
McSorley's an exciting dual threat that loves the big play. He's thrown for 2,390 yards, 16 touchdowns and just five interceptions, while averaging 8.8 yards per attempt. Nonetheless, it's his legs that are making the difference adding 304 yards and six touchdowns on the ground. He started off the season a little shaky, and it might have been the difficult schedule. Whatever the cause, he's completely shaken off his inexperience, and become an efficient signal caller.
His arm strength and accuracy have been put on display numerous times this season. He has three receivers averaging 15 or more yards per catch. He's a big play quarterback with major upside looking at the next few years.
His backfield mate Saquon Barkley is an underrated back in his own right. He's already topped 1,000 yards and has 15 total touchdowns. If the Penn State offensive line can improve a little more, he'd be in the Heisman conversation. This team has playmakers across the board and its a big reason they're the No. 8 team in the country.
However, the shadows of Jim Harbaugh's Michigan and Urban Meyer's Ohio State loom large. They've taken over the conference and national media. It's time everyone started paying more attention to the Nittany Lions. They are a sneaky, strong squad.
This article originally appeared on