Penn State Cracks College Football Playoff Top 10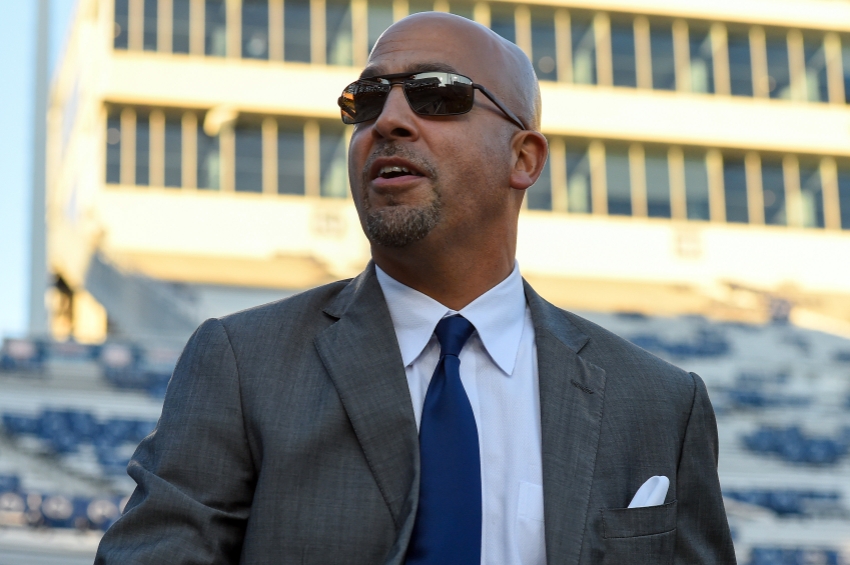 After thumping Iowa 41-14 this past Saturday, the Penn State Nittany Lions have cracked the College Football Playoff top 10.
Last week, Penn State cracked the College Football Playoff rankings for the first time in program history. This week, the Nittany Lions moved into the College Football Playoff top ten as Penn State checks in at number 10.
Due to this new ranking the possibility of Penn State playing in a New Year's Six bowl rises. This includes the Rose Bowl being very much in play. Furthermore, the Nittany Lions still have an outside shot at making the College Football Playoff. However, they will need a lot of help.
This is the first time since 2009 that Penn State has been ranked in the top ten. That 2009 season ended with the Nittany Lions at 11-2, champions of the Capital One Bowl, and ranked 9th in the final Associated Press Poll.
Moving forward, the Nittany Lions should win out this season. They are an early five point favorite against Indiana on Saturday, and Rutgers and Michigan State are both 2-7. That would put the Nittany Lions at 10-2 on the season. This would give the Nittany Lions their first 10-win season since 2009, as well as being James Franklin's first 10 win season as a college head coach.
If the Nittany Lions finish 10-2, I have a very hard time imagining they will not play in a New Years Six Bowl. The Cotton Bowl and the Orange Bowl would be the two most likely destinations.
Ladies and gentlemen, if there was any doubt left, Penn State football is back. It has been a long time coming, enjoy it.
More from Victory Bell Rings
This article originally appeared on