Penn State Battles Back to Beat Minnesota in Overtime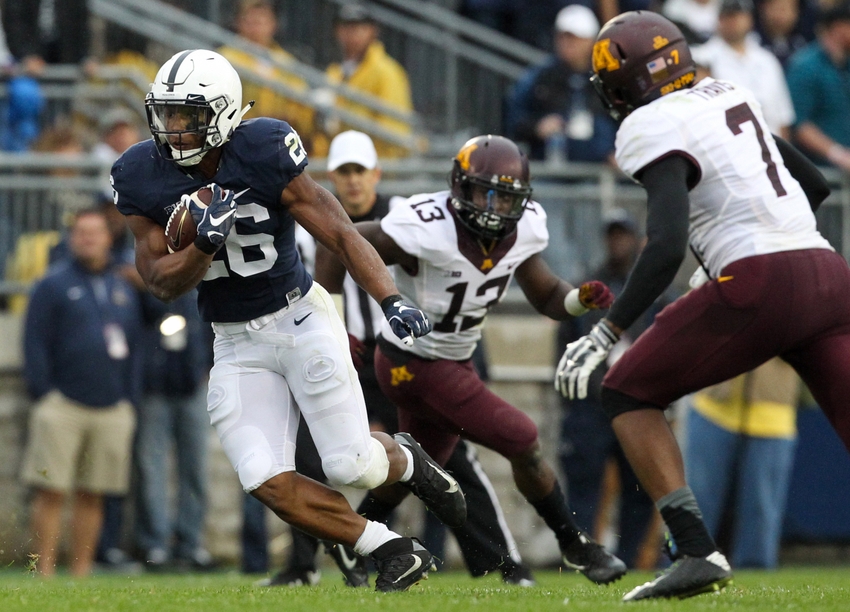 Penn State found itself down late but was able to dig deep and pull out an amazing 29-26 overtime win over Minnesota Saturday. 
It wasn't pretty at times, but in the end, Penn State was able to persevere and pull out a thrilling victory in overtime Saturday at Beaver Stadium. Down three points with under a minute to go, Trace McSorley led a drive down the field for a game-tying field goal.
Running back Saquon Barkley took the team's first offensive play in the overtime and scampered 25 yards for the game-winning touchdown.
More from Victory Bell Rings
Things were not easy for most of the day. Negative runs on first down became a trend, particularly in the second half. The Golden Gophers were keying on the star running back and often had two or three defenders waiting for the handoff in the backfield.
In the end, Barkley finished with 20 carries for 63 yards.
McSorley had a solid game through the air after struggling to connect with his receivers in the first half. He finished the game with 335 yards and a touchdown. More importantly, the young quarterback made some huge plays late in the game and avoided any turnovers.
Aside from making some big throws on third down, McSorley had a huge run on the final drive in regulation that set up the Tyler Davis field goal.
Tight end Mike Gesicki led the Nittany Lions with five receptions. Chris Godwin totaled a team-high 97 yards, but the play of the day goes to Irvin Charles. His first collegiate reception came on an important third down in the third quarter. He took a pass from McSorley and turned it into an 80-yard touchdown.
On defense, it was a solid effort from a unit that has struggled, especially against the run. They still allowed the Gophers to rush for 228 yards, but got some important stops when needed down the stretch.
Safety Marcus Allen had a huge day, making an amazing 22 tackles. He was all over the field Saturday and did a good job of cleaning the play up once the Gophers got to the second level. True freshman Cam Brown had some missteps, but finished second on the team with nine tackles.
Penn State clearly still has some issues to straighten out, including finding replacements for a defense that continues to be decimated by injuries.
Third down continued to be a problem. The Nittany Lions converted just four times out of 14 attempts in the game.
The Nittany Lions will look to string together conference wins when the Maryland Terrapins come to Beaver Stadium next week. Kickoff for that one is set for noon.
This article originally appeared on