P's in a pod: Patterson, TCU have been very, very good for each other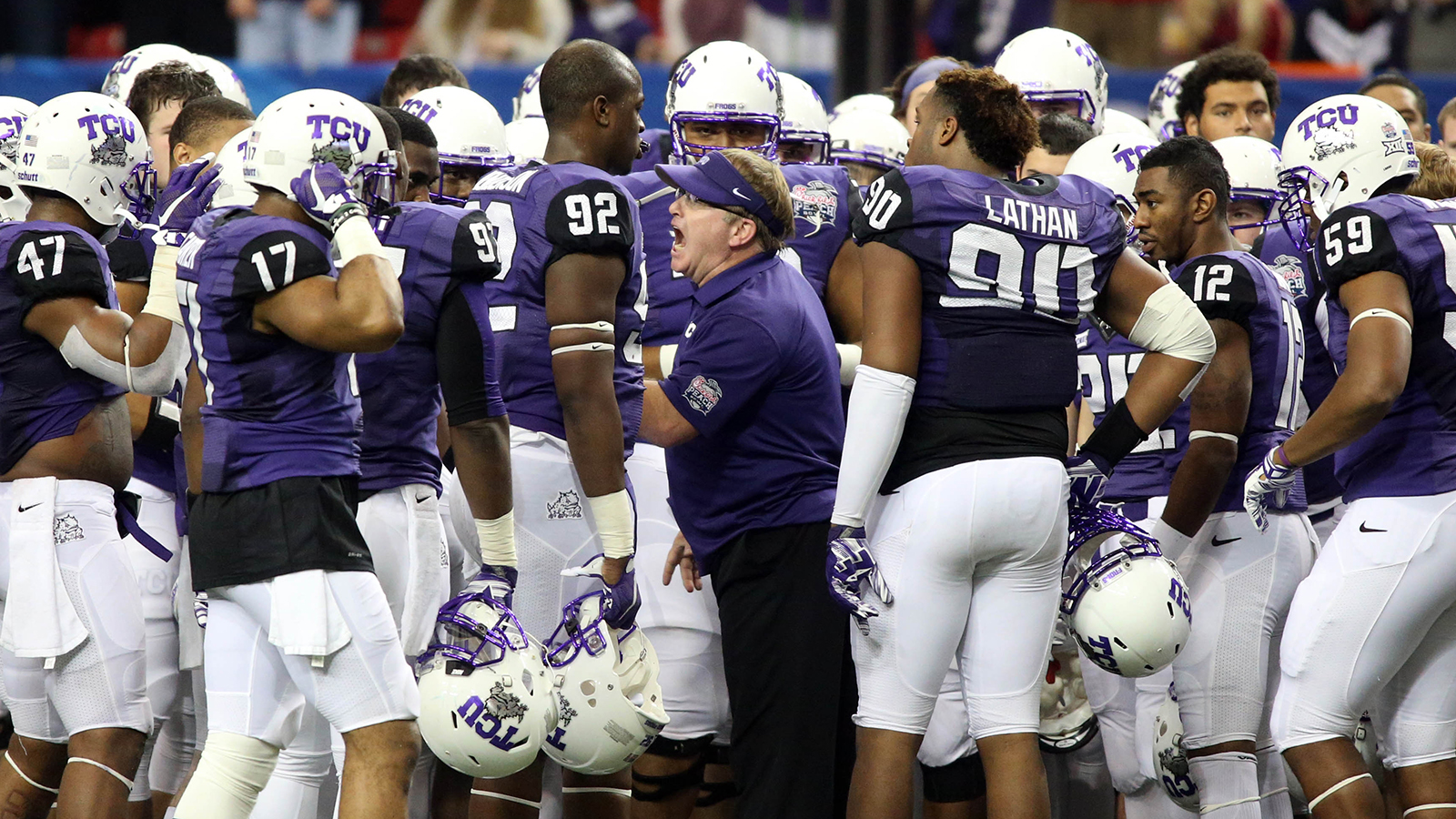 When Dennis Franchione bolted for Alabama at the end of the 2000 season, the power brokers at TCU weren't sold on unvarnished defensive coordinator Gary Patterson as the next leader of Horned Frog football, a program that had finally started to turn the corner.
Now they just laugh about their indecisiveness.
Patterson has lifted the TCU football program to heights previously believed unattainable when the school was left out of the Big 12 Conference and sent to wander college football's hinterland. No matter which conference the Horned Frogs landed in over the years, Patterson's dominated with a trademark defense.
While Patterson has been very, very good to TCU, greatly increasing the school's national profile, not to mention its revenue streams with its latest move into a coveted Power 5 conference, TCU has likewise been very, very good to Patterson.
According to federal tax records obtained by USA Today, Patterson was credited with $3.9 million in total compensation for the 2013 calendar year. Patterson's counterpart at Baylor, Art Briles, who has been equally if not more beneficial for the Bears' once moribund football program, was cedited with $4.2 million in total compensation in 2013.
Patterson's take is only going up. He signed a new contract following TCU's Peach Bowl victory that culminated a 12-1 season and controversially being left out of the College Football Playoff.
(h/t USA Today)
Photo Credit: Jason Getz-USA TODAY Sports