OU Football: Is Ohio State's Similarity to Houston Too Much for Sooners?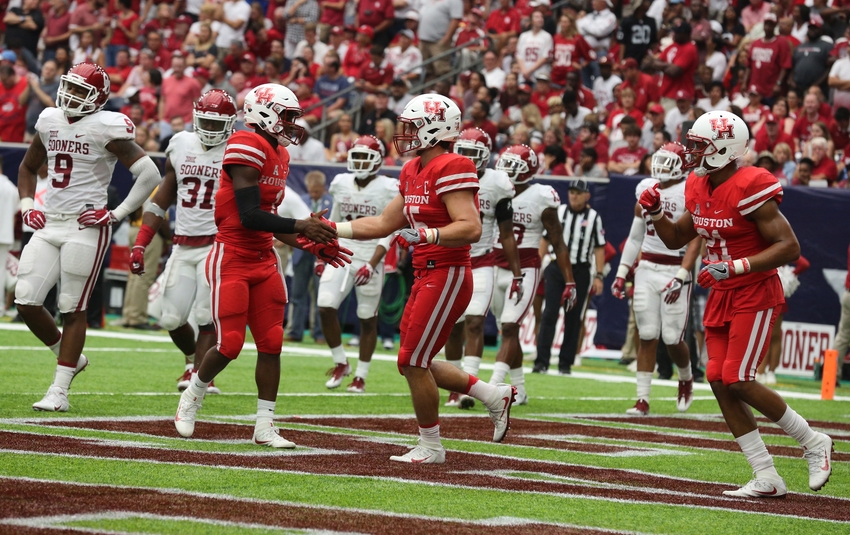 Some college experts doubted  the No. 3-ranked OU football  team would survive its season-opening journey to Houston. And they were right.
This Saturday night in Norman, Okla., the Sooners are hosting an Ohio State team that – offensively, at least – bears a striking resemblance to what Oklahoma faced and flailed against in falling victim to the University of Houston.
The Sooners finds themselves in an excellent position to regain some of the high ground they relinquished in self-destructing against Houston – playing at home, in an especially loud and energized stadium, and with an extra chip on their collective shoulders.
Even so, there are still plenty of Sooner naysayers who question if Bob Stoops' guys have sufficiently responded to and recovered from the multiple issues that surfaced in the stunning loss to Houston.
The reason for many of the lingering concerns stems from the simple notion that Houston's offensive style is very similar to that practiced by Ohio State. Both are keyed around dual-threat quarterbacks (Greg Ward Jr. of Houston and J.T. Barrett of Ohio State) who are effective both running with the ball and throwing it and a strategic balance of rushing and passing plays designed to stretch the defense.
It's not all that surprising that the two offenses are similar. They were designed by the same offensive mastermind. The common link is Houston head coach Tom Herman, who was the offensive coordinator at Ohio State for three seasons before taking the Houston beginning with the 2015 season.
The offensive styles may be similar, but there is a big difference in the overall talent level. According to an analysis by the Oklahoma City Oklahoman's Ryan Aber, the Houston roster of starters is loaded with two- and three-star recruits who have blossomed into a cohesive, esplosive unit. The same positions at Ohio State are filled with highly recruited, four-star talent.
Sooner assistant head coach and defensive coordinator Mike Stoops was asked by the Oklahoman's Aber if the actual game experience against Houston is an added bonus in making adjustments and preparing for Ohio State.
"I think it helps," Stoops said, "but I think it helps them (Ohio State), too."
The Buckeyes, of course, get videotape of the Oklahoma-Houston game to see for themselves what worked and what didn't for the Sooners in defensing what Houston threw at them.
We all know that the best team doesn't always win. It's the team that plays best on that particular day.
One thing is fairly certain for the Saturday showdown between the host Sooners and the road-tested Buckeyes out of the Big Ten: If OU doesn't play better in all phases of the game than they did just two short weekends ago, the Sooners won't have a prayer of defending its home field and defeating the nation's fourth-ranked team.
More from Stormin in Norman
This article originally appeared on