Oregon's bowl eligibility is now in question following loss to Washington State
In a headline that has become a bit too common in the Pacific Northwest over the last couple years, the Oregon Ducks lost a football game on Saturday night. After seeing a streak of seven-straight seasons with 10-plus wins snapped last year, the Ducks now sit at 2-3 following a 51-33 loss to Washington State.
And you know what the worst part is if you're a Ducks fan? The game wasn't even as close as the final score indicated. Wazzu outgained the Ducks by over 200 yards (651 to 416), using a 21-point second quarter to build a lead they'd never relinquish. The loss Saturday came just one week after Oregon lost to former Pac-12 bottom-dweller Colorado (which, in defense of Oregon, is 4-1 so far this season).
The loss now opens up another very real possibility for the Ducks: Just two years after playing for a national championship, Oregon might not get enough wins to get bowl eligible this year.
That's right, the Ducks could be home for the holidays.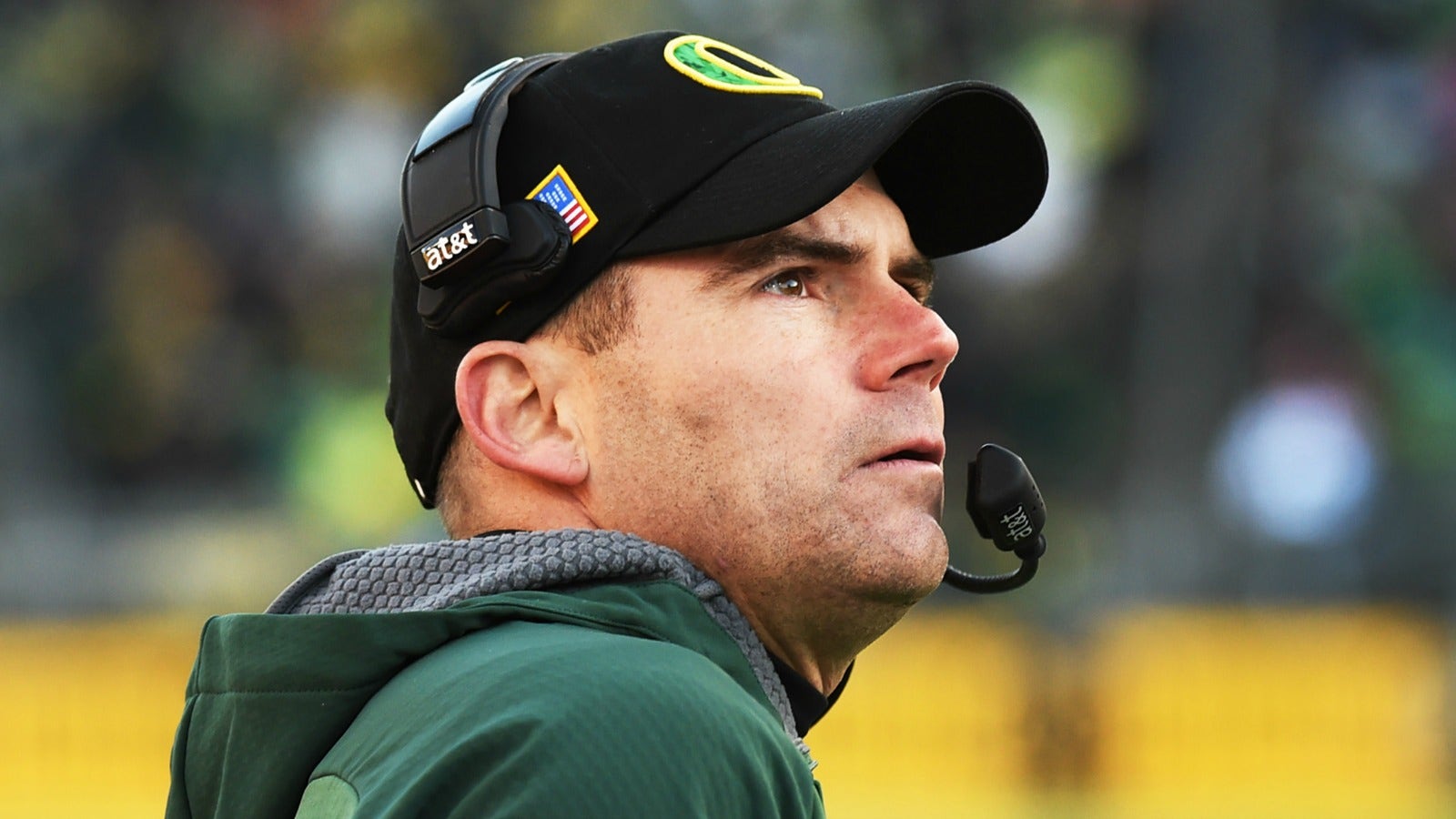 It sounds insane, but looking at the schedule, it isn't just plausible, but likely. Oregon still has to play the Pac-12's three best teams, facing Washington next week and Stanford and Utah later in the year. Based on how the Ducks have looked through five games this year, it's hard to imagine them winning any of those games.
Even worse, games against mid-level Pac-12 teams — the ones that Oregon used to beat by 30 and 40 points just a few years ago — no longer seem like home runs. Can Oregon match up with Cal, a good team that beat Texas earlier in the year before taking down Utah Saturday? What about a USC squad that looks completely different after inserting Sam Darnold at quarterback? Even Arizona State could give Oregon trouble based on the Ducks' defensive woes.
Yet the crazy thing is if Oregon loses to those three Pac-12 powers (Washington, Stanford and Utah), they will need to beat the other three teams just to make it to the postseason.
The Ducks may still have Mark Helfrich on the sideline and wear those quirky uniforms every Saturday, but they're a completely different team from just a few years ago.