Oregon whips Texas and, just for kicks, every uniform it wore in 2013
Oregon beat Texas 30-7 in the Alamo Bowl. A few quick thoughts before the Ducks pack up for the year and Mack Brown heads off to do things better than defending his job status every week.
1. Take care, Mack
Brown concludes his 16-year run in Austin with a loss, but that was irrelevant the moment the final second ticked off in San Antonio.
We'll remember his body of work at Texas, the 2005 national championship win over USC and how he built a behemoth while somehow avoiding the dirty pool of college football that most coaches take a dip in at one point or another.
"He's a super guy," David Fowler, chair of Texas' men's athletic council, told me recently. "I think the world of him. He loves to talk and loves to visit with people. That's one of his strong points. He's one of the best personal relationship guys."
Plenty in the media will write heartfelt columns in the next day or two about Mack, applauding his class and integrity. I've never met Mack, so I'll refrain from offering a personal opinion, and instead let the words of Fowler and others who know him stand in place.
If Mack wants to coach again at some point, it would be welcomed unanimously by the college football community. If not, all the best to him, and it was nice to see him recognized on the way out, even if the exit wasn't as clean (or filled with as many wins) as he would have hoped.
2. The healthy Marcus Mariota returned – briefly
Before Oregon lost at Stanford on Nov. 7, thus puncturing its BCS national championship hopes, it was revealed that Oregon's QB was battling a sprained MCL in his left knee.
It showed against the Cardinal, as Mariota looked uncomfortable in the pocket against Stanford's heavy pass rush and had zero effect on the running game. His minus-16 yards rushing were one of only two games this season in which Mariota didn't gain any yards on the ground, and the second was the following week when, it's fair to assume, he was still protecting his knee.
The healthy Mariota showed up against Texas after having a month off to heal and, hey, it was pretty fun to watch in the first half. For the game, Mariota completed 18 of 26 passes for 253 yards and one touchdown and added 133 yards rushing (on 15 carries). It was Mariota's season-high on the ground.
Texas was able to hit Mariota a bit, which likely had something to do with Oregon protecting him a bit more in the second half. Of Mariota's 15 rushes, only three came in the third and fourth quarters (and one was a sack).
Mariota, who would have likely been a top 10 pick in the NFL Draft, announced a couple weeks ago he would return to Eugene for another season. Great for college football fans, and hopefully Mariota minimizes the abuse he takes and comes out fully healthy.
3. Your new Texas quarterback
In the third quarter, we got another small look at freshman quarterback Tyrone Swoopes, who will be one of the favorites heading into 2014 to start under center for the Longhorns.
Swoopes' redshirt was burned in late October against TCU after David Ash went down with concussion symptoms and Texas needed somebody to back up Case McCoy. There's not much to read into Swoopes' numbers, as the reps were so minimal, but you can see all of his physical tools.
The size (6 feet 4, 245 pounds), the arm strength (he launched a beautiful bomb against Oregon that was dropped), the mobility for a man his size (eight rushes for 38 yards against the Ducks). He's a physically mesmerizing prospect. McCoy, a senior, now graduates. Ash will be back for another year if his health allows him. And then there's a third candidate in the QB race – Jerrod Heard, a four-star recruit coming soon.
Heard is probably a solid third option to start Week 1 next season, while Swoopes and a healthy Ash would make for a pretty even race in camp. Of course, that decision will come down to the new head coach, and it would be tantalizing to walk into a new job and have a talent like Swoopes at your disposal.
4. Here's every uniform Oregon wore this season
The threads you saw against Texas were the 13th uniform combination Oregon donned this season. It's apropos of nothing, but shiny uniforms have become a staple of Oregon's brand and recruiting pitching, and so I thought it'd be neat to see this season's stock all together. Here they are:
Aug. 31 vs. Nicholls State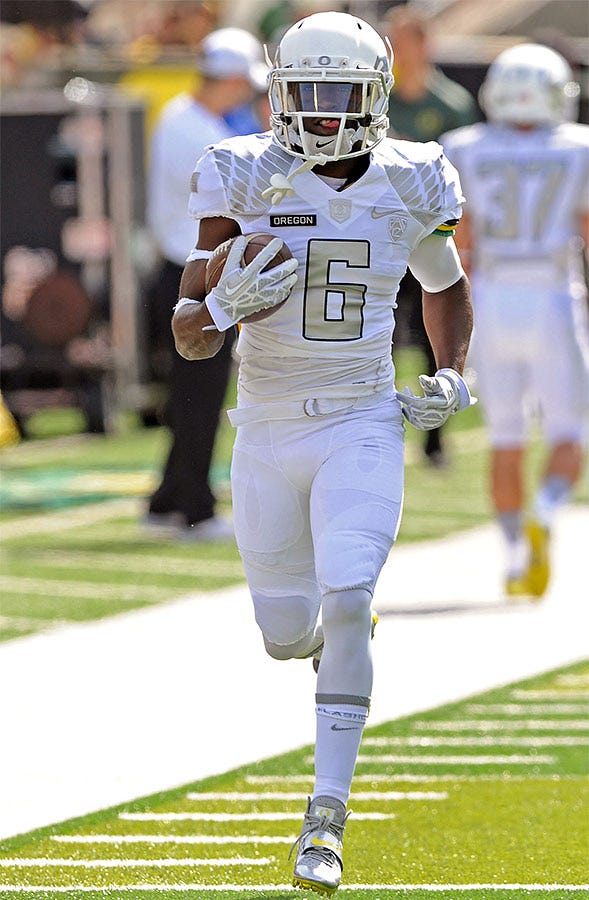 Sept. 7 vs. Virginia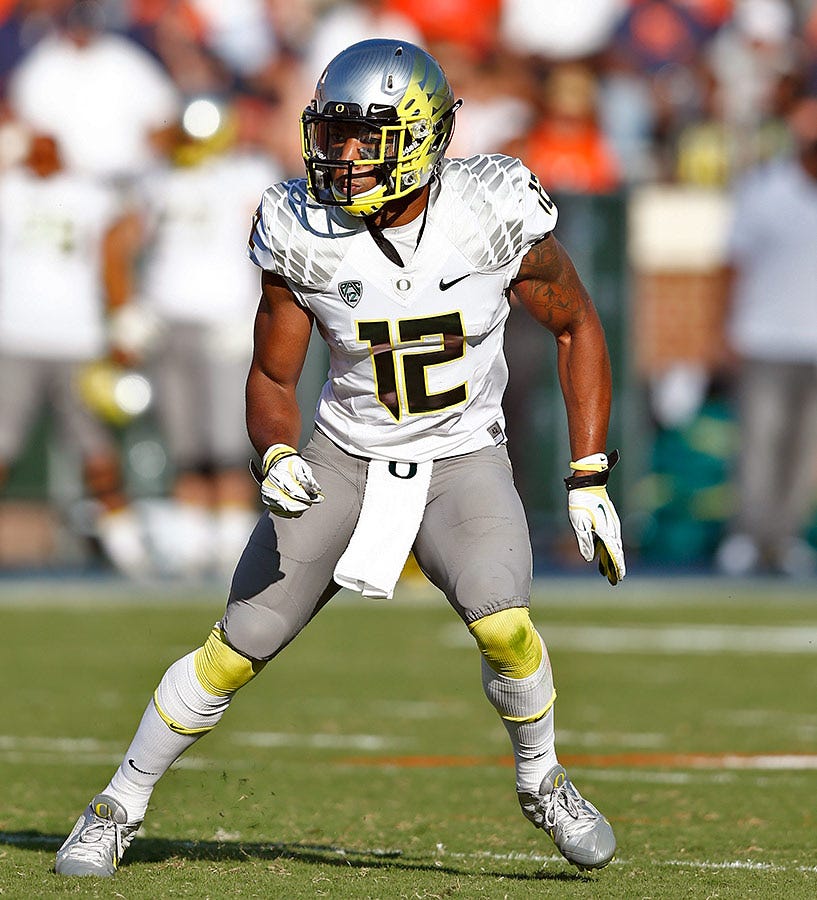 Sept. 14 vs. Tennessee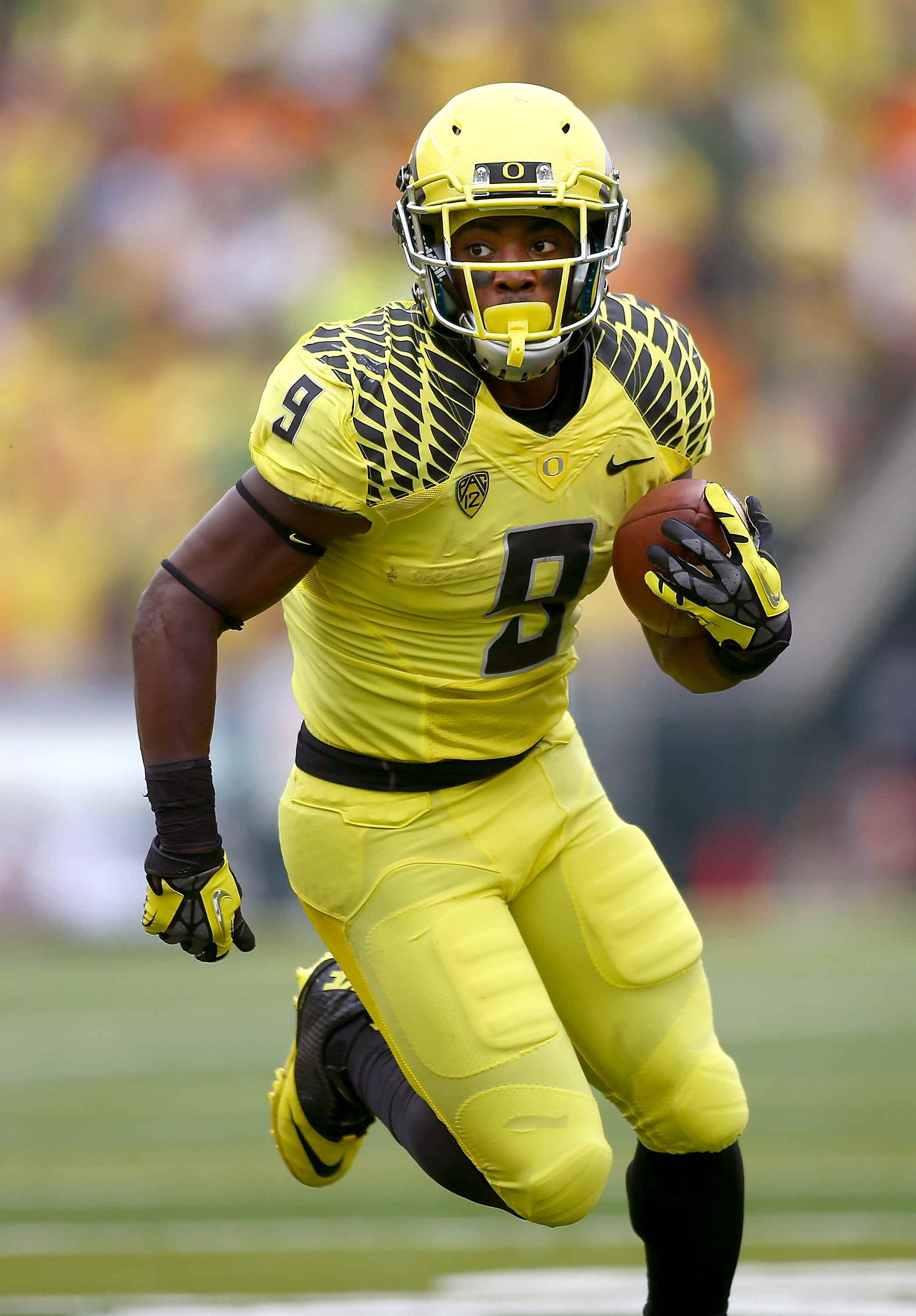 Sept. 28 vs. California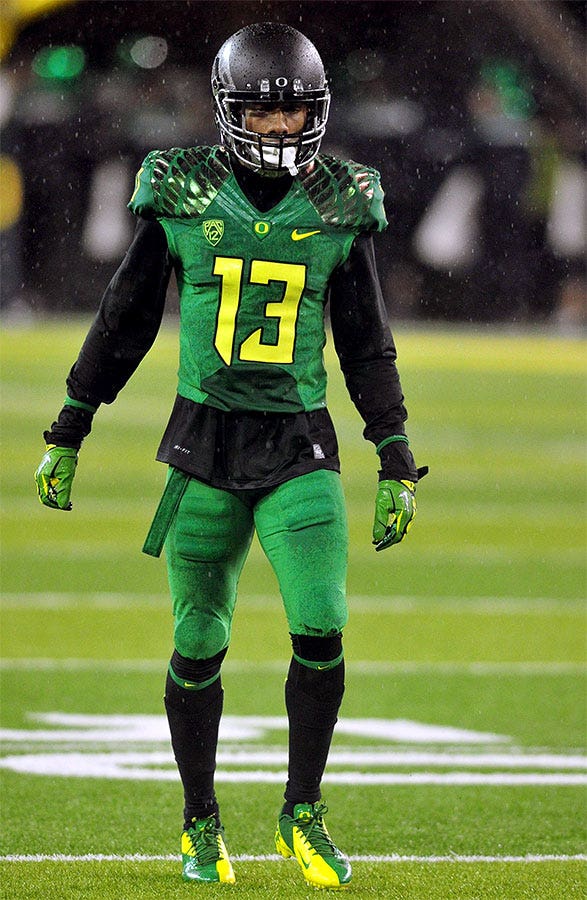 Oct. 5 vs. Colorado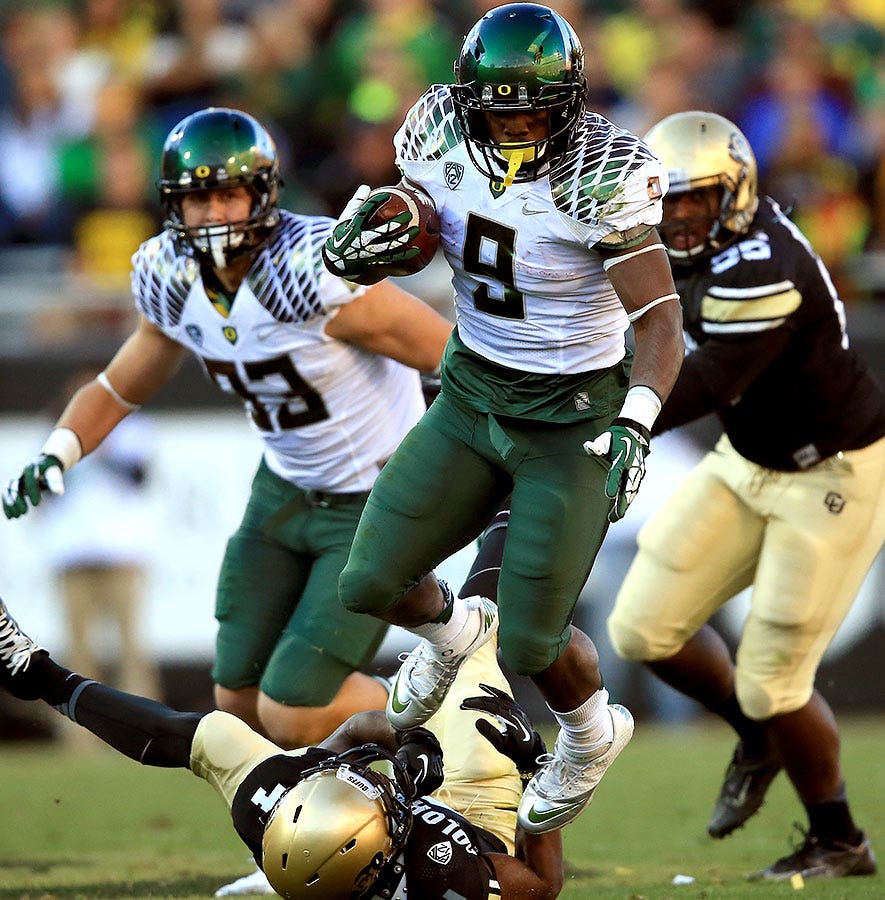 Oct. 12 vs. Washington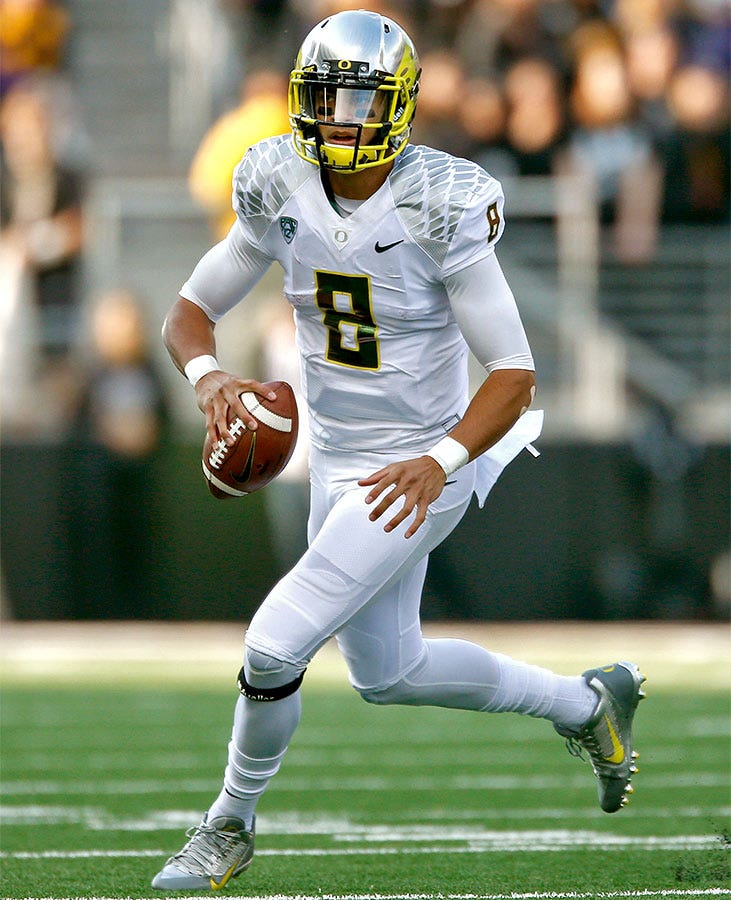 Oct. 19 vs. Washington State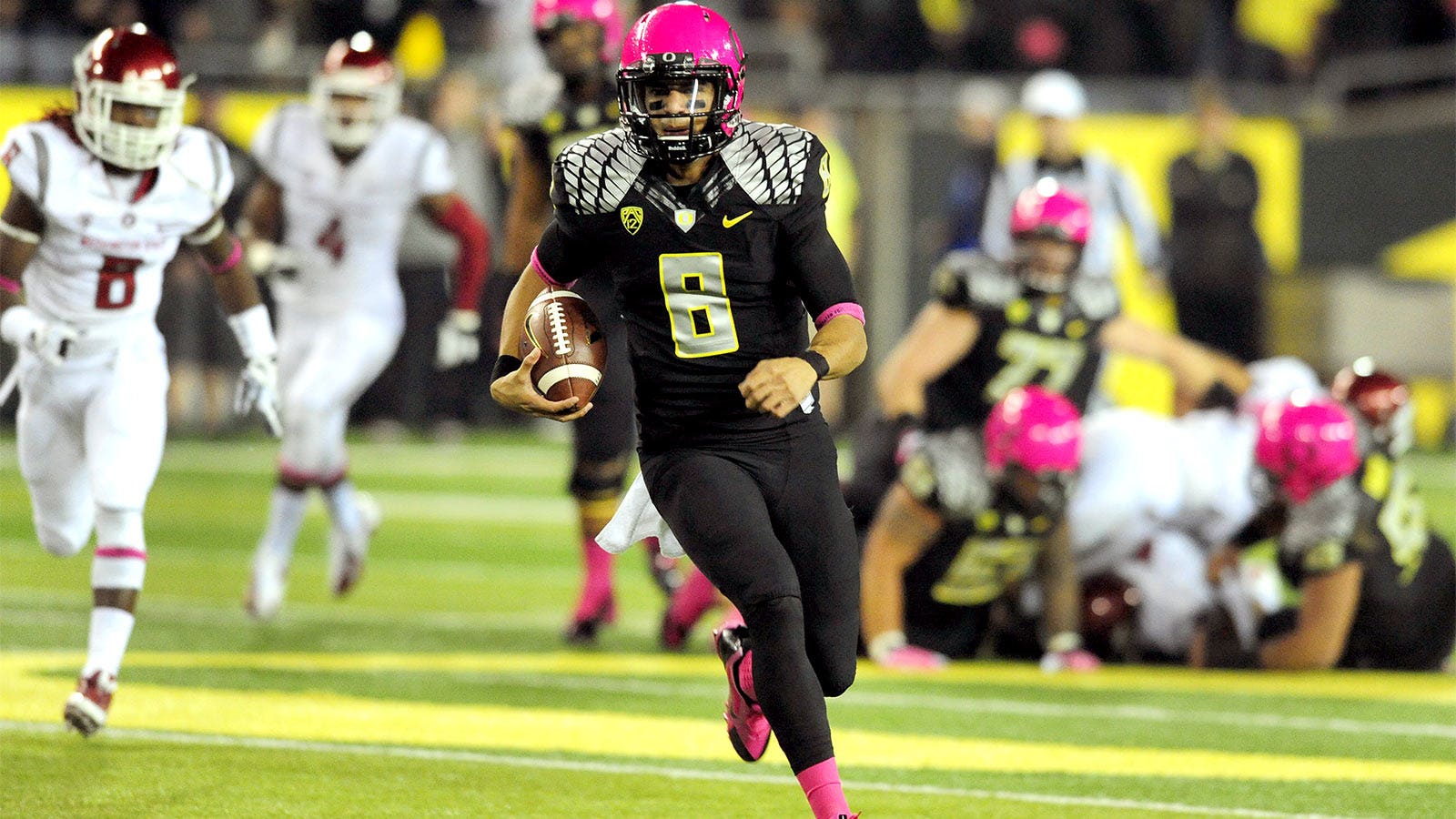 Oct. 26 vs. UCLA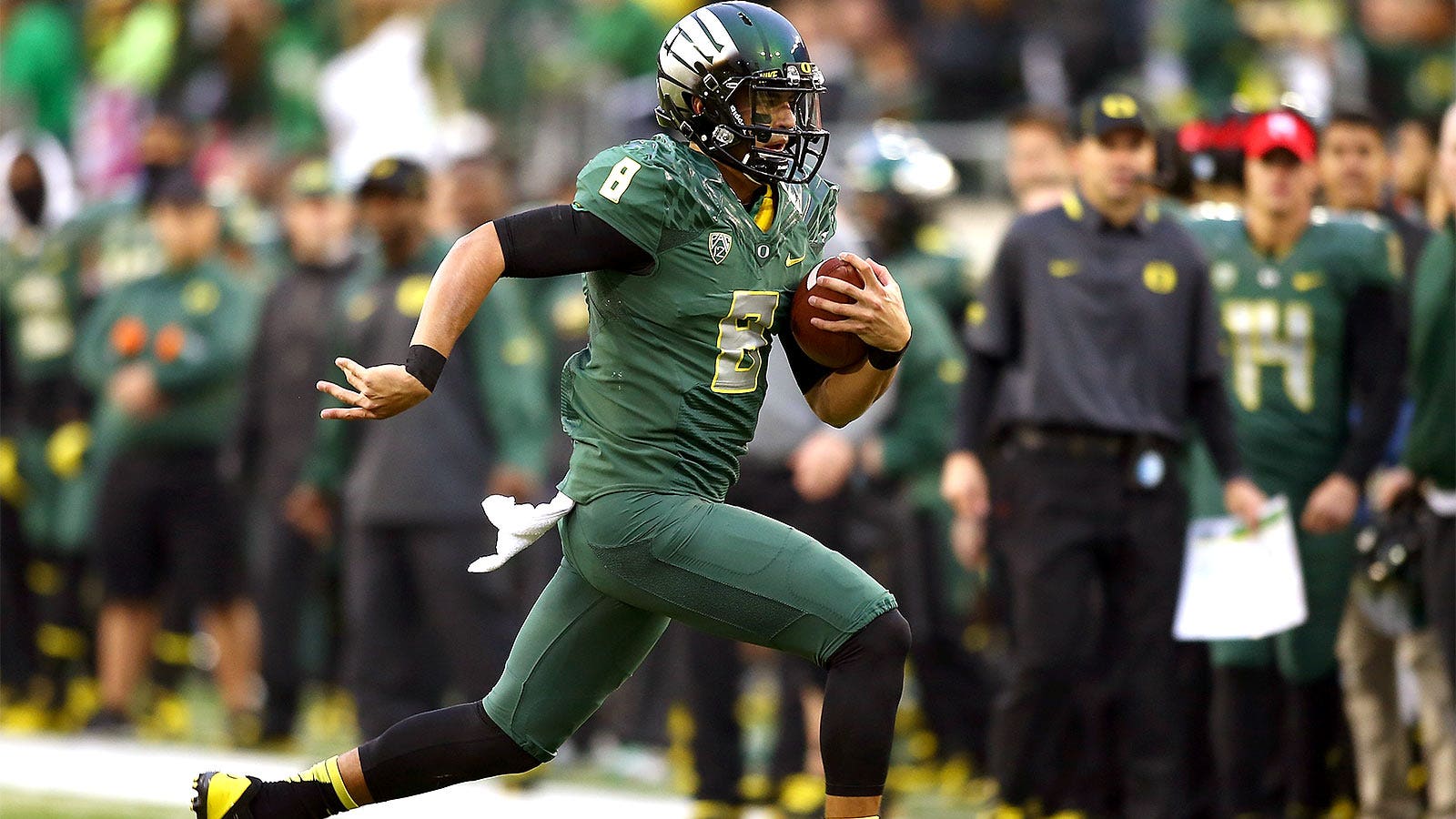 Nov. 7 vs. Stanford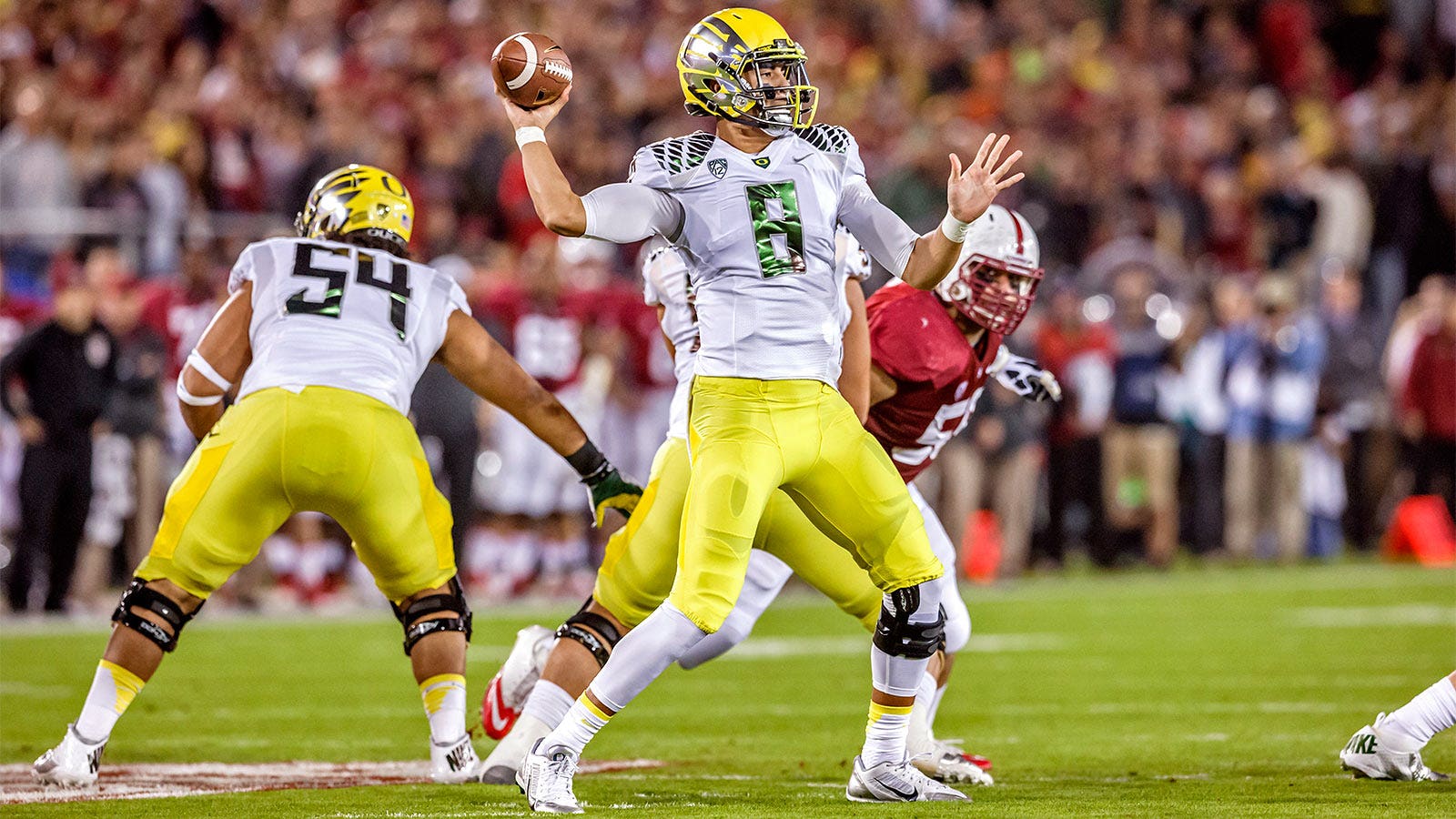 Nov. 16 vs. Utah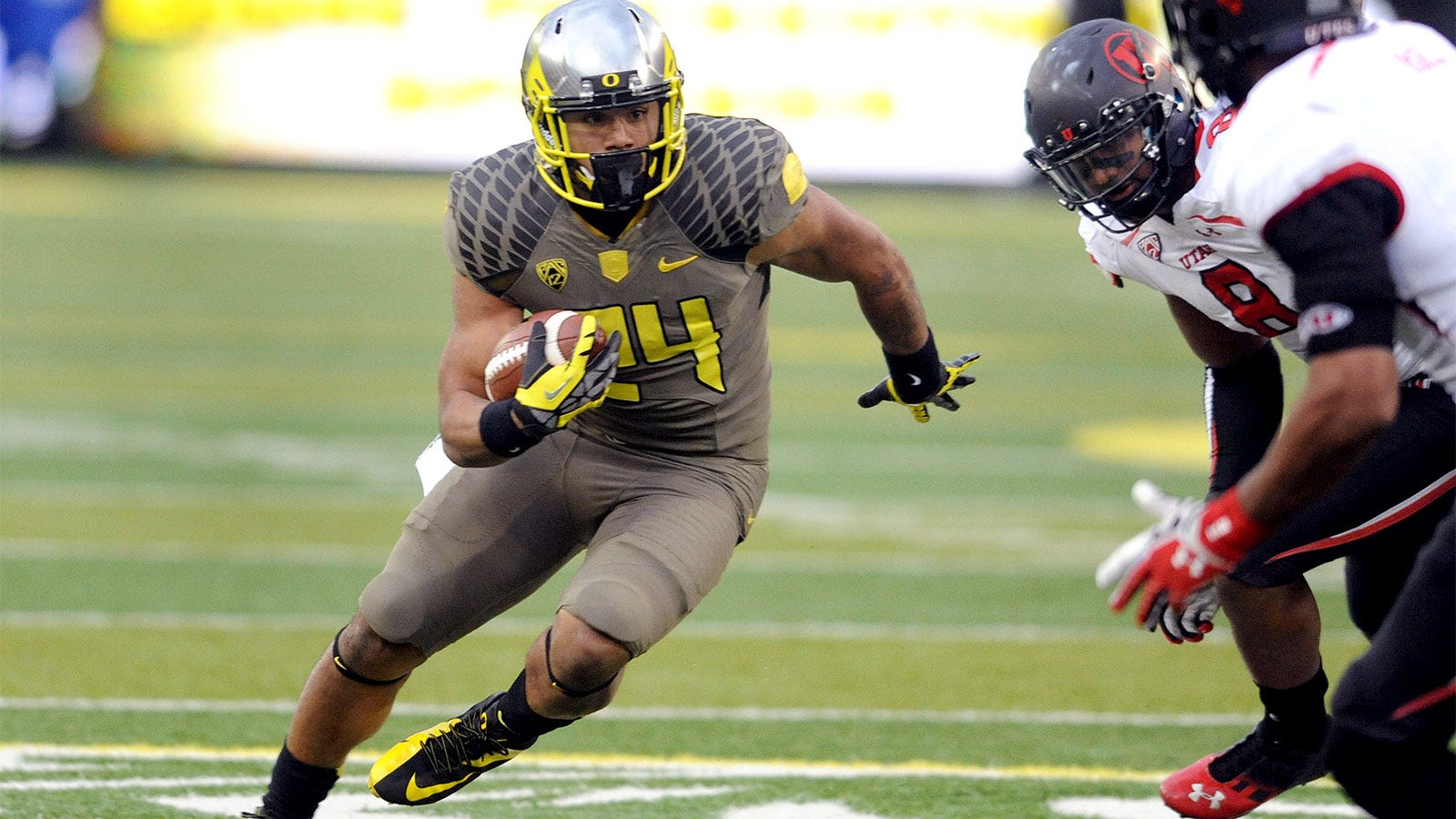 Nov. 23 vs. Arizona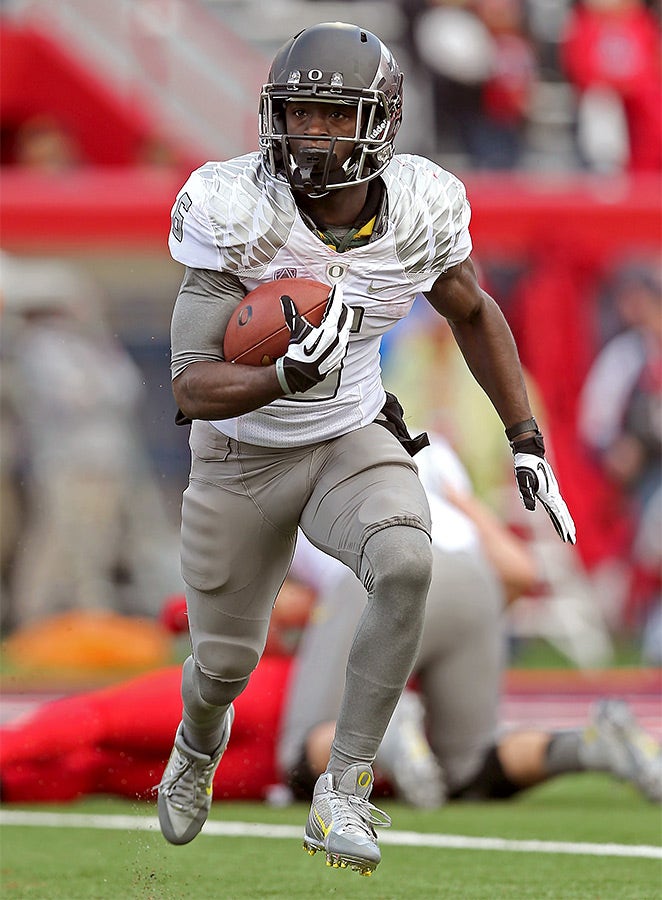 Nov. 29 vs. Oregon State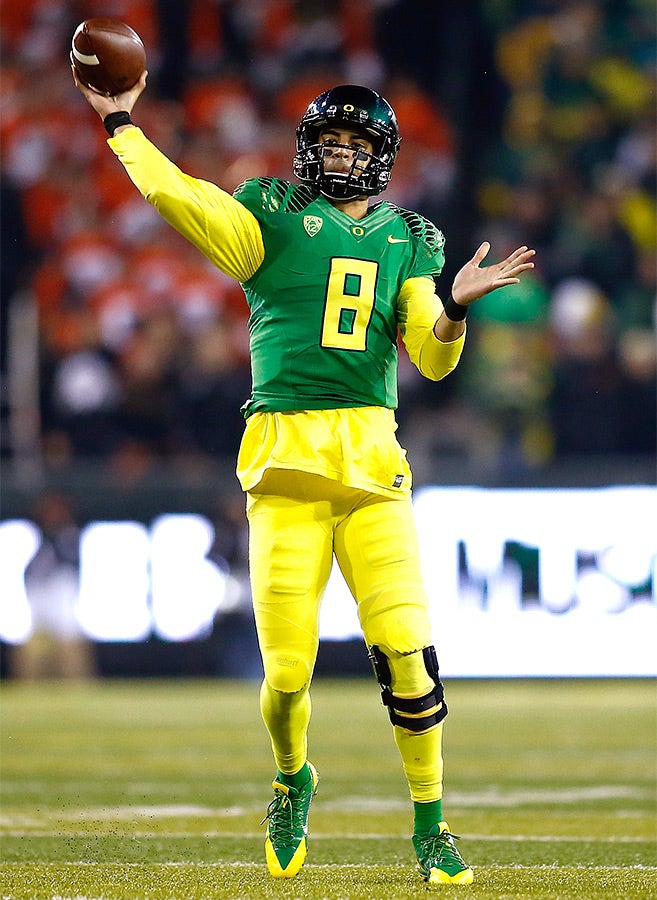 Dec. 30 vs. Texas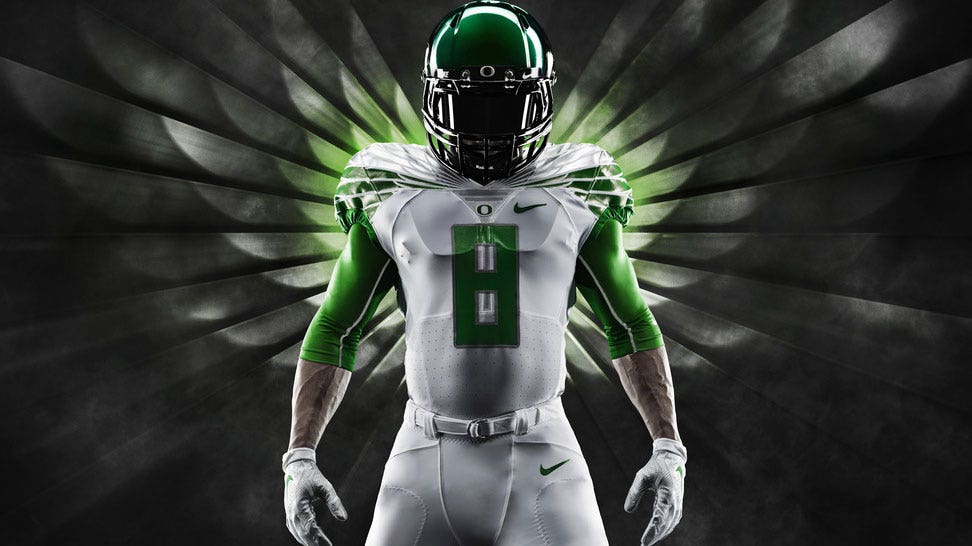 Teddy Mitrosilis writes and edits college football for FOXSports.com. Follow him on Twitter and email him at tmitrosilis@gmail.com.