Oregon vs Nebraska recap: 3 things that we learned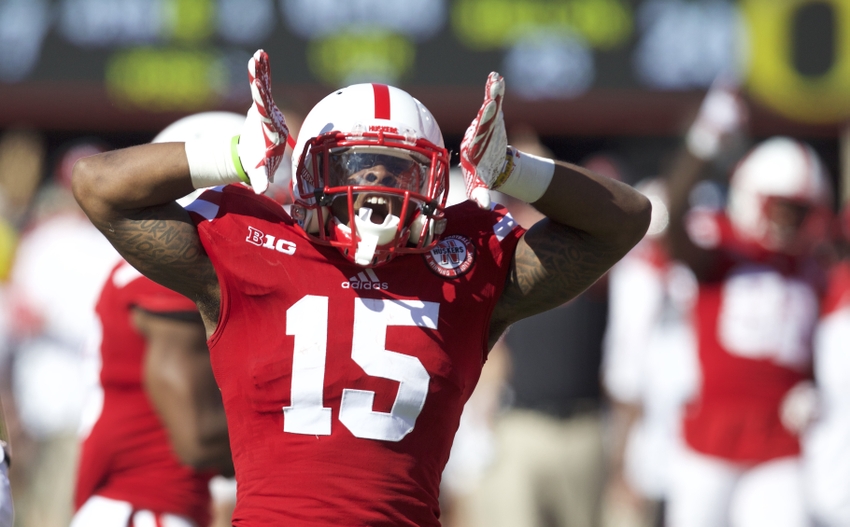 What did we learn from Saturday afternoon's Oregon vs Nebraska game in Lincoln?
Saturday's game between the Oregon Ducks and Nebraska Cornhuskers started off like many Oregon contests do. The Ducks scored a quick touchdown within the first seven minutes and then added a two-point conversion. However, losing Royce Freeman on that drive was a nightmarish scenario for Mark Helfrich and Oregon.
A Tommy Armstrong Jr. touchdown pass to Jordan Westerkamp ignited the crowd and the Cornhuskers looked to be back into it. Nebraska was hoping for an 'upset' win over No. 22 Oregon at home, but would need Armstrong Jr. to be on his game. If he made poor decisions, it would be a big Ducks win.
Oregon then scored two more rushing touchdowns and failed a couple two-point conversion tries (who knows why) and the score was 20-7 and the game was in danger of getting out of hand. However, Armstrong responded with another touchdown pass to Westerkamp in the corner of the end zone with five seconds left in the half.
Nebraska came out firing in the second half with a quick score on the first drive, Armstrong's third, to Bryan Reimers for 22 yards.
Shortly after, Devine Ozigbo scored the first rushing touchdown of the game for the Huskers to put them up 28-20 with about 20 minutes left in the game. Oregon didn't take long to answer, scoring two more touchdowns and failing a couple more two-point conversions.
A late touchdown run for Armstrong was the difference as the Cornhuskers won a huge home game.
Here's what we learned from Saturday afternoon's contest.
1. Oregon is in trouble without Royce Freeman
Sure, the run game looked solid with dual-threat quarterback Dakota Prukop rushing for 97 yards on 20 carries and the ever-dangerous Kani Benoit reaching the 100-yard mark on six carries to go with a long rushing score. Royce Freeman went out in the first quarter and never came back, which should be a major warning sign for the Ducks. If he can't get healthy quick, the Ducks might be in some major trouble.
2. Tommy Armstrong is an electric runner
Tommy Armstrong couldn't pass the ball very well, completing just over 50 percent of his throws against a mediocre defense, but he did rack up 200 yards and three passing scores. It was his rushing attack that was more important to the offense. His 34-yard touchdown run to put the Huskers up for good was the difference in the game and it proved just how electric he can be. He's no Taylor Martinez, but he's an exciting runner.
3. Nebraska has turned it around
Last year, the Cornhuskers lost six games by one score or less but that doesn't seem to be the case this season. Nebraska is already 3-0 with a big three-point victory over No. 22 Oregon. If the Cornhuskers can be on the right side of close games, they'll be major threats in the Big Ten title race.
Highlights
Oregon will likely fall out of the Top 25 rankings on Sunday, but Nebraska is starting to make some noise with a 3-0 start to the season.
This article originally appeared on