Oregon State's list of defectors grows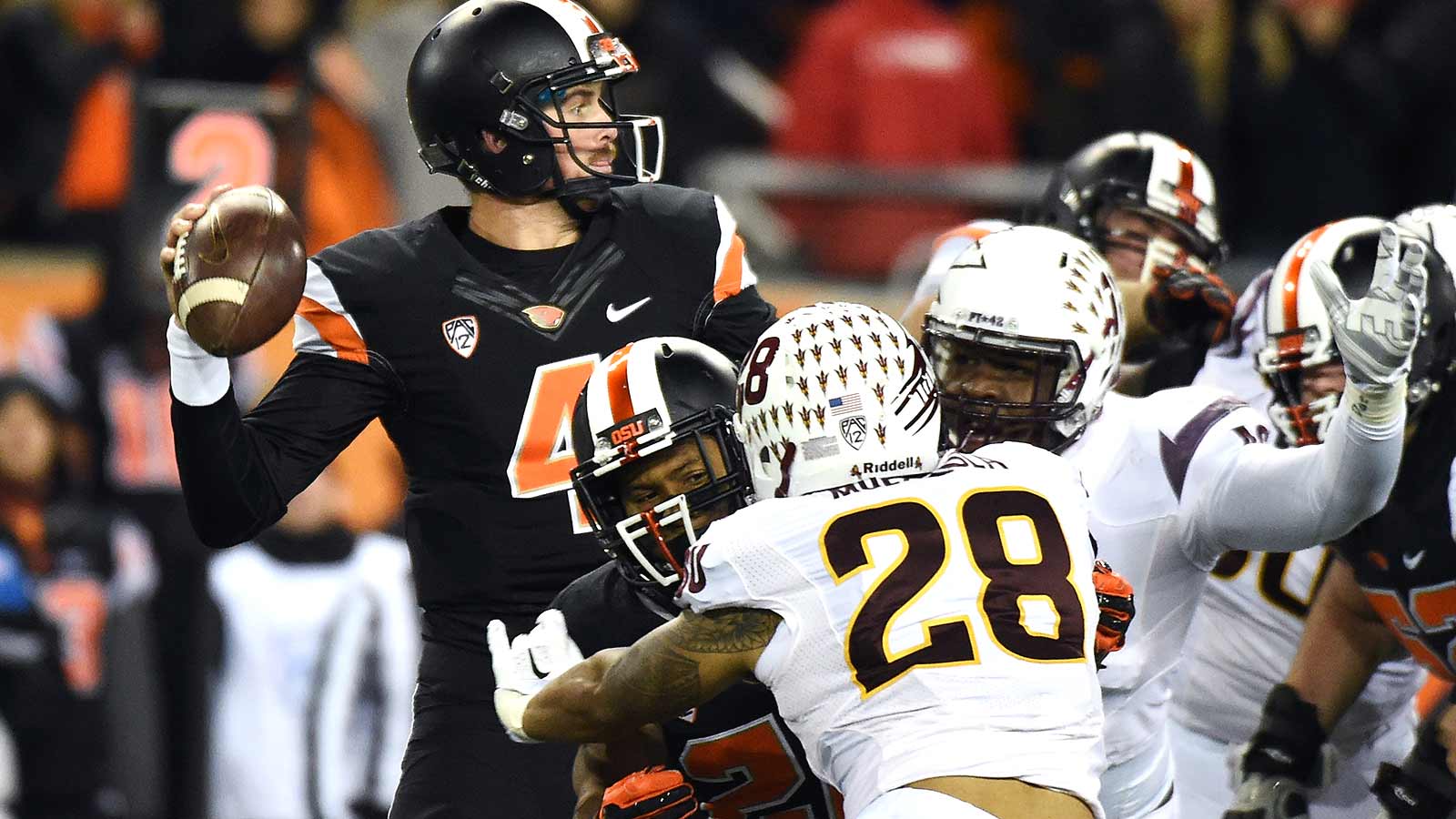 As Gary Andersen prepares for his first season at the helm of the Oregon State Beavers, he will be tasked with putting together a roster that has been decimated by transfers, medical retirements and suspensions.
The most obvious area of concern for Andersen will be replacing QB Luke Del Rio, who will transfer once again after coming to Oregon State from Alabama. Oregon State will have to decide between true freshman Seth Collins and redshirt freshman Nick Mitchell at QB.
Other notable losses from the program are OL Grant Bays (medical retirement), DL Brandon Bennett-Jackson (suspension), DL Glyeb Ewing (medical retirement), OL Nolan Hansen (personal reasons), CB Kevin Hayes (violation of university policy), QB Kyle Kempt (transfer), S Zack Robinson (medical retirement), and OL Garrett Weinreich (medical retirement).
(h/t The Oregonian)
Photo Credit: Steve Dykes – Getty Images