QB Seth Collins throws a 40-yard dime to Jordan Villamin for TD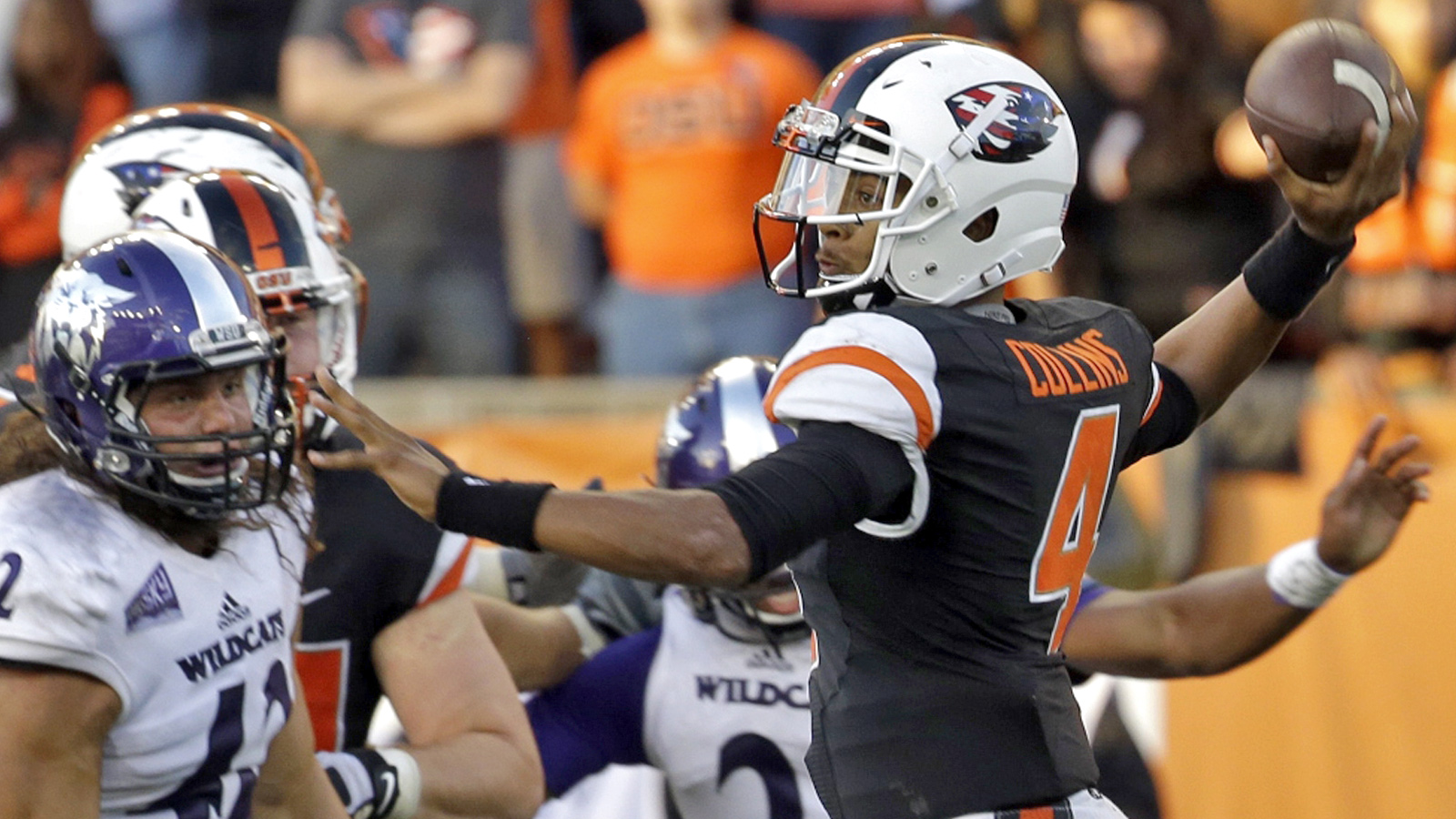 QB Seth Collins may not be a household name right now, but if he keeps dropping dimes like he did Friday night in Corvallis, he may be soon.
In the fourth quarter of Oregon State's game against Stanford, Collins dropped an absolutely beautiful 40-yard pass right into the hands of wide receiver Jordan Villamin.
That's a TD strike. Great pass from Collins to Villamin. 13:14 left in the 4th: Watch live now on @FS1. #gobeavs https://t.co/pQmRmxGbbk

— Beaver Athletics (@beaverathletics) September 26, 2015
That's a dime.
(h/t Twitter)