Beavers defense not concerned with Arizona quarterback uncertainty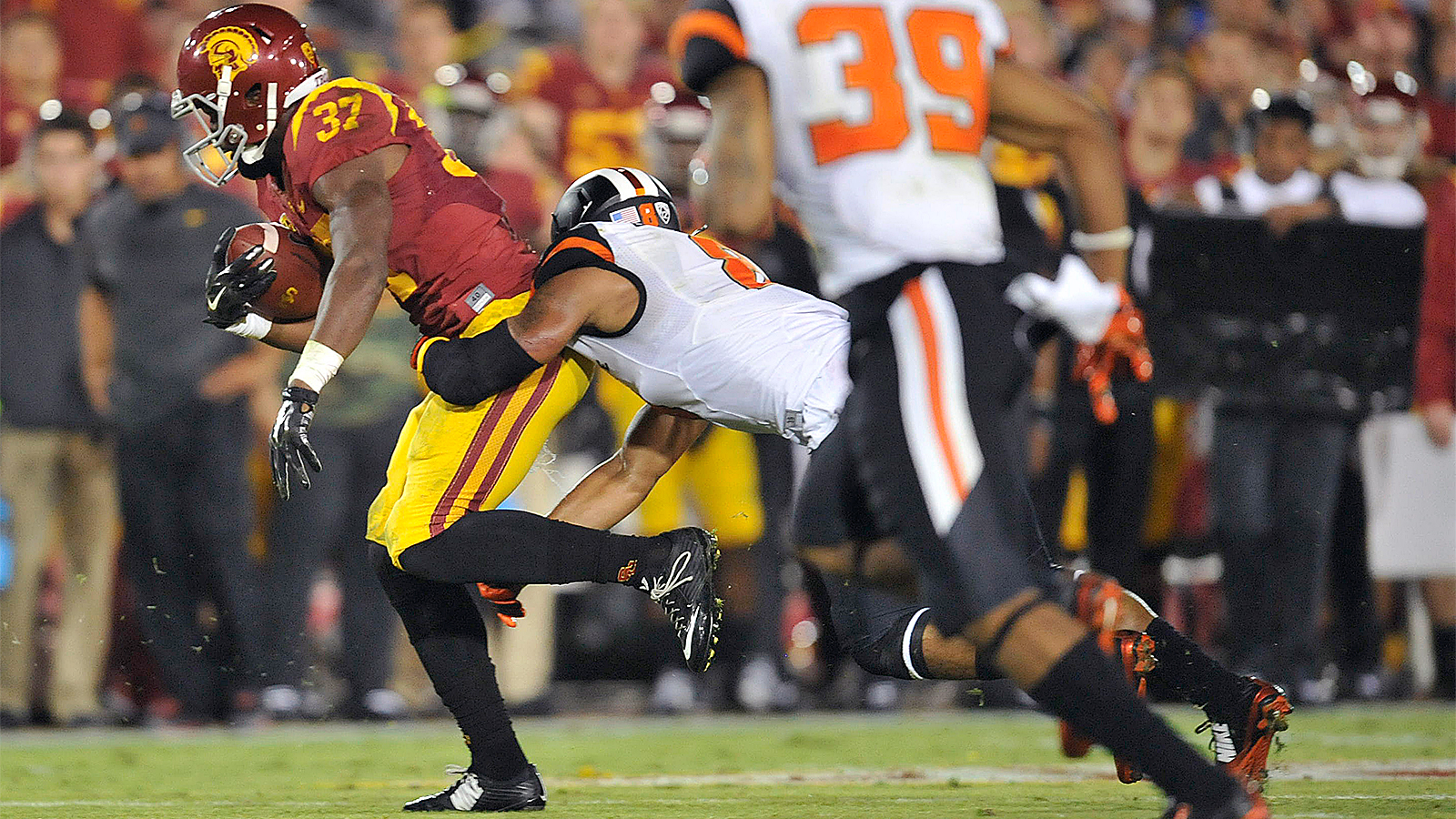 "We just prepare for the starter." That is Oregon State's defensive motto going into this week's matchup against Arizona.
That phrase, used by defensive coordinator Kalani Sitake and defensive end Jaswha James, is not uncommon for the Beavers. In fact, the team used the exact same thought process when preparing for Stanford as the Cardinal were unsure of whether or not they would start QB Kevin Hogan.
Arizona QB Anu Solomon did not play against Stanford last Saturday; however, he may start against the Beavers. Sitake believes that Solomon is a game-changer.
"I mean the guy came in and started as a freshman," Sitake said. "There's something special about him being able to manage that offense."
Regardless of whether or not Solomon plays, Sitake knows that the Beavers will have to focus on adjusting to Arizona's speed.
"We talked about simplifying things if we have to (in order) to play fast," he said. "Nothing's going to be able to simulate (their speed) until you get to that game."
(h/t The Oregonian)