Oregon State Beavers defense focused on discipline after loss to Michigan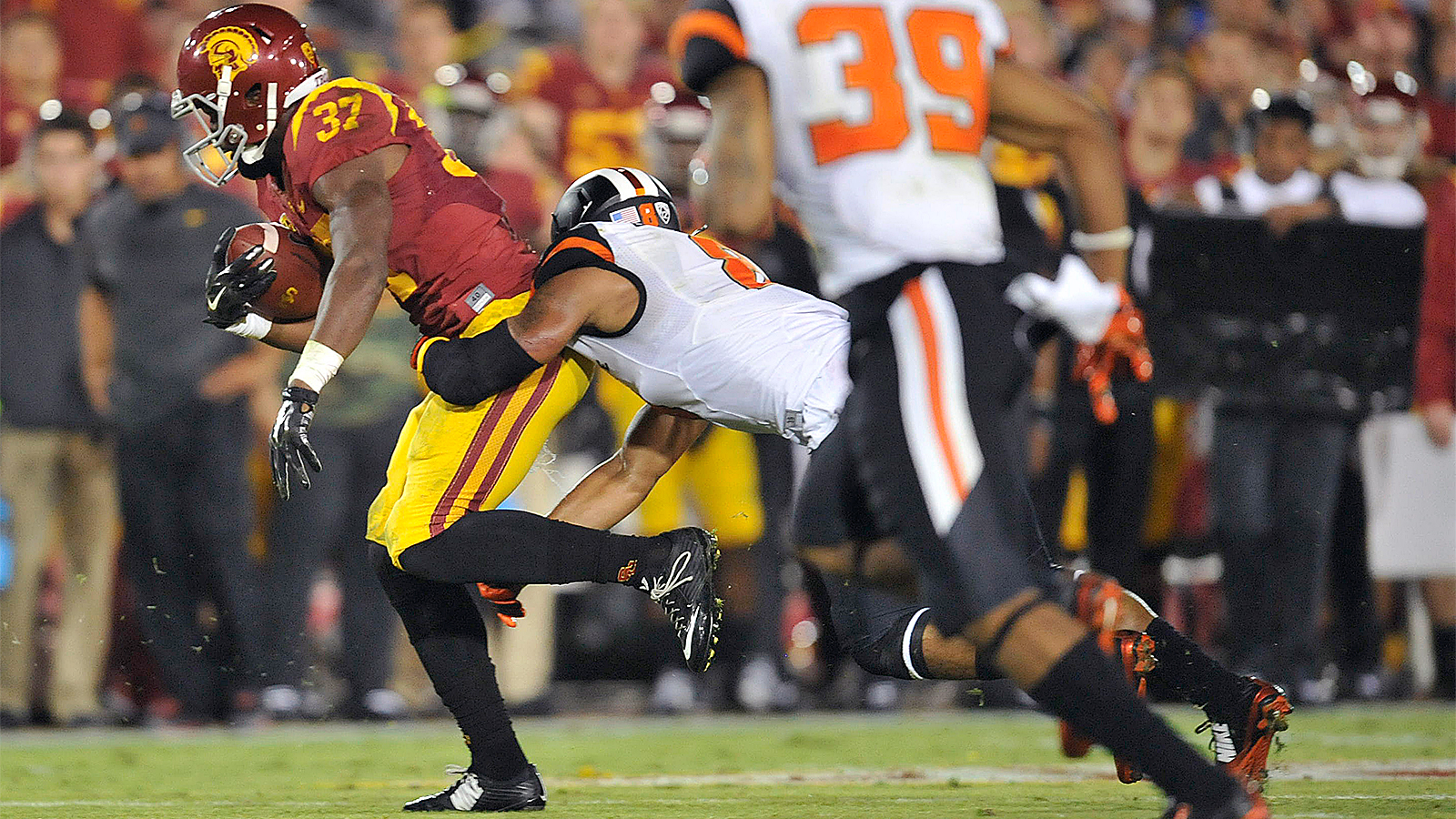 On the first play of the second half against Michigan, the Oregon State defense forced a fumble. According to defensive coordinator Kalani Sitake, it was the worst thing that could have happened. Why is a forced fumble bad?
"They're thinking, 'OK, if we keep smacking the crap out of this guy, we'll get some more turnovers,'" Sitake explained while looking back at what transpired after that play. "But that's not the case … Trying to strip the ball as the first guy getting to the ball is not gonna work."
While Sitake appreciated the effort, he said his guys need to be more disciplined and do their jobs.
"All it takes is one or two guys trying to do too much," Sitake said "… the want-to and the desire to make plays, I appreciate, but you can't sacrifice your job because you think you can make the play."
(h/t The Oregonian)