Oregon's offensive line in good shape after tough 2014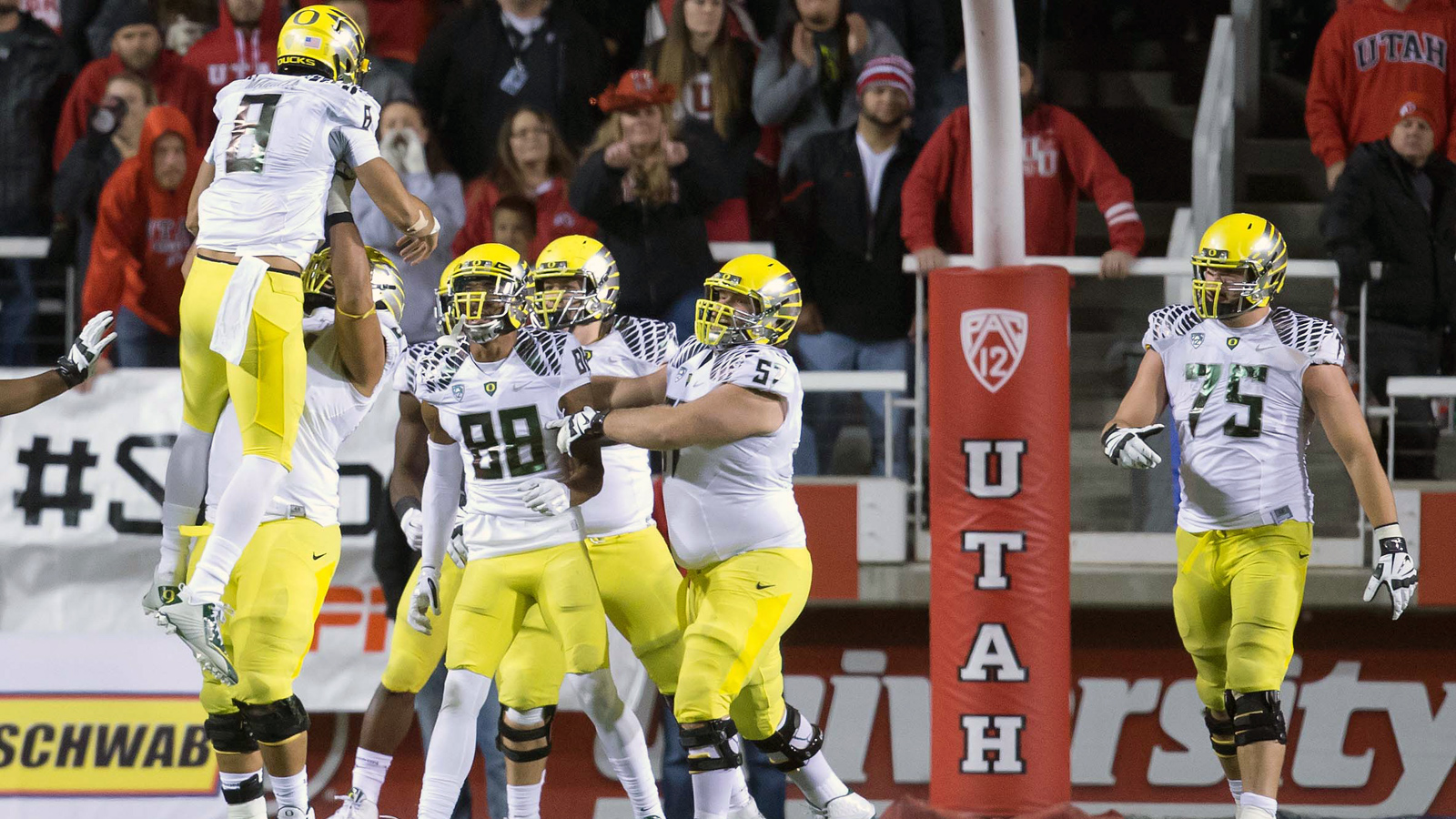 Oregon's offensive line play in 2014 was a roller coaster of biblical proportions. Without starting left tackle Jake Fisher, the line was an absolute mess (especially against Arizona in October). With Fisher, the Ducks line came together and at times played like one of the best units in the nation.
Heading into this season, the Ducks lose Fisher, starting center Hroniss Grasu and starting guard Hamani Stevens. However, due to the injuries suffered along the line last year, most of the newcomers have substantial game experience. In essence, the current Ducks may be more prepared for the spotlight than you might think.
ESPN's Dave Lombardi explored the states of the Pac-12 North offensive lines and deemed Oregon's line to be in "great shape". Below are Lombardi's full comments:
"Earlier this offseason, the questions here were more daunting, as the Ducks were tasked with replacing both center Hroniss Grasu — the quarterback of the offensive line — and tackle Jake Fisher. Then center Matt Hegarty transferred from Notre Dame, and the Oregon outlook brightened considerably. Although Hegarty must learn the intricacies of the Ducks' system, he's a talented veteran at a crucial position, one where Oregon has dodged the bullet of frightening uncertainty. The Ducks must still iron out some wrinkles on the interior, but they look powerful at both tackle spots: Tyler Johnstone is back from injury, while talented 310-pound youngster Tyrell Crosby is now a sophomore."
The Ducks are going to need for the offensive line to be a source of strength in 2015. While Vernon Adams and Jeff Lockie seem to be capable quarterbacks and could excel this upcoming season, they're not sure things like Marcus Mariota. Moreover, neither of them possess the otherworldly athleticism like Mariota, meaning they're not as likely to make the offensive line look good by escaping pressure.
In order for the Ducks to make it back to the College Football Playoff, the offensive line needs to be one of the best in the nation. They need to create room for Oregon's playmaker to do what they do best: score touchdowns in bunches.
(h/t ESPN)
Photo Credit: Russ Isabella-USA TODAY Sports