Oregon's incoming freshman are getting a head start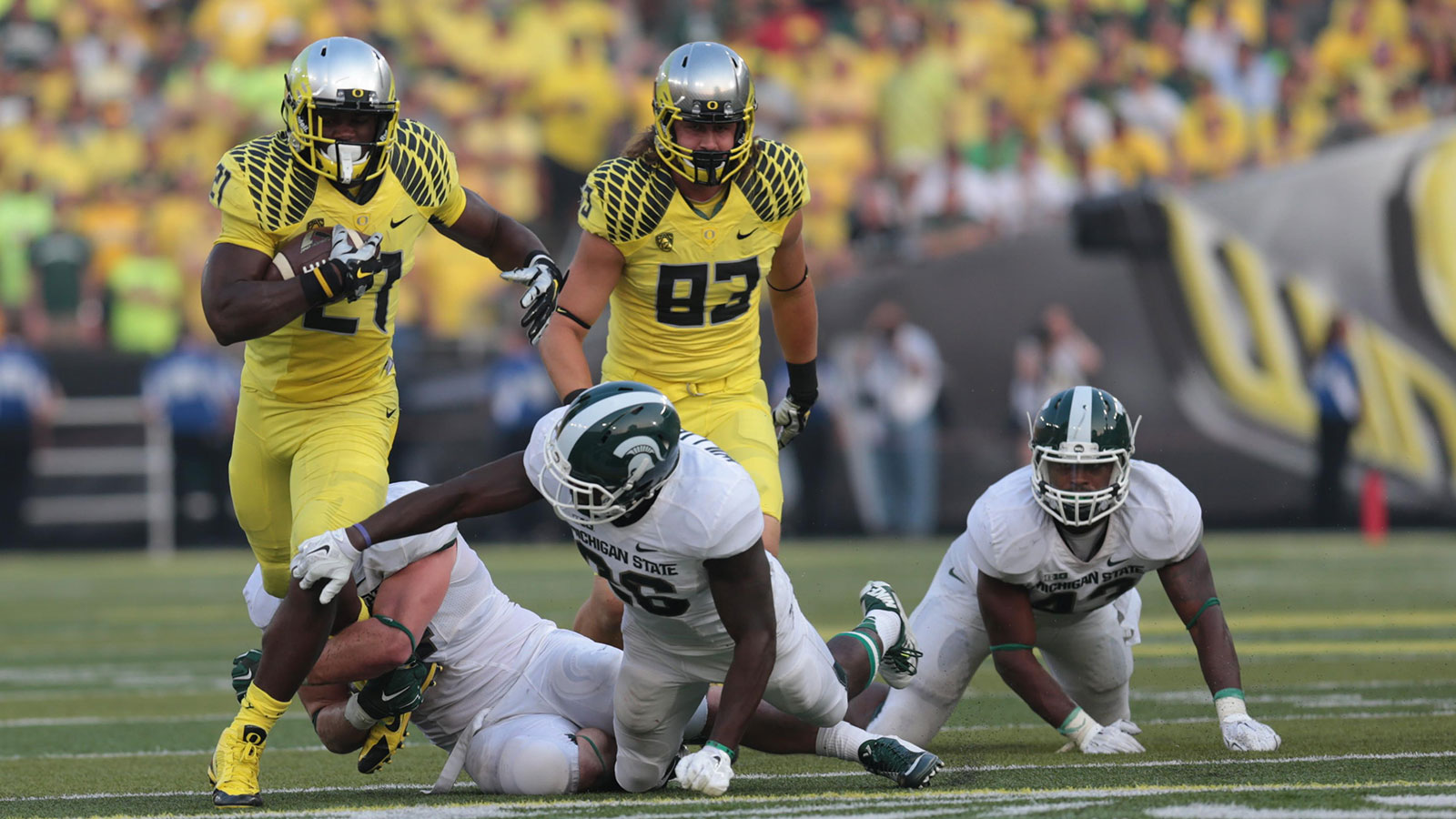 After a year in which only one Oregon recruit graduated early and enrolled at Oregon, wide receiver Jalen Brown, the Ducks have had six players do exactly that in 2015.
Those six players have now had ample time to make adjustments to their new surroundings on the field and in Eugene.
"We kind of lucked out," defensive lineman Canton Kaumatule said, according to Steve Mims of The Register-Guard. "I think this is the biggest early enrollment class Oregon has ever had. I heard other students in the past had to do things on their own."
Not only did the Ducks get six player to enroll early, those players just happened to be some of Oregon's most prized recruits. Kaumatule, Oregon's highest ranked recruit, was joined this spring by QB Travis Jonsen, OL Zach Okun, RB Taj Griffin, WR Alex Ofodile and CB Ugo Amadi.
The six players have already gotten a head start on classes and have been part of Oregon's 15 spring practices and the Spring Game, held last Saturday.
"When you first show up, they don't even know where the bathroom is, let alone what the scheme is or what some of the other things are that they are doing," Oregon coach Mark Helfrich said, according to Mims. "They're starting to get more comfortable."
(h/t The Register-Guard)
Photo Credit: Scott Olmos-USA TODAY Sports