Oregon Football Recruiting: Is 4-Star Deommodore Lenoir Back In The Mix?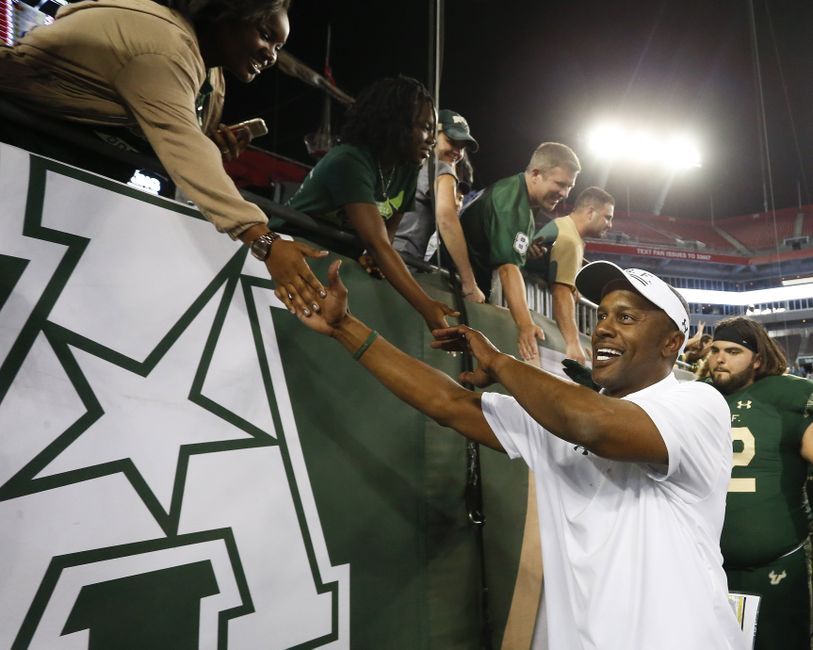 Oregon Football has a new Head Coach in Willie Taggert and a top recruit may be back in the mix.
Mark Helfrich was instrumental in getting a solid recruiting class for 2017. When word reached Deommodore Lenoir last week, he decided with the unknown of the program he would decommit from the Oregon Ducks.
Several other top recruits followed Lenoir out the door sending the Ducks 2017 Class below Oregon State toward the bottom of the Pac-12. With a new Head Coach in place, Lenoir seems like he may be changing his tune.
Deommodore Lenoir, nation's No. 3 athlete, on Willie Taggart: 'I can't wait to meet him' https://t.co/Ryad6OQvit pic.twitter.com/e3OY5nqtqs

— Andrew Nemec (@AndrewNemec) December 7, 2016
Deommodore Lenoir tweeted on Thursday morning that he was looking forward to meeting with Willie Taggart and I'm sure that the 4-Star recruit is on the top of the list one Taggart gets settled. The deadline date to talk with recruits is quickly approaching. December 13th begins a month long dead period where in-home visits are not permitted, but phone conversations are allowed.
Willie Taggart will likely hit the ground running once he accesses the landscape. The tweet from Lenoir is a positive sign that the Oregon Football and Rob Mullens may be heading in the right direction. Lenoir could be a key piece of the puzzle to get the team back to competing for the Pac-12 and a National Championship in the coming seasons.
Rob Mullens hired Taggart as Oregon Football Head Coach on Thursday after a week long search through Dallas and New York City following the firing of Mark Helfrich last week. Helfrich went 36-15 during his time with the Oregon Ducks and ended the 2016 with a loss to Oregon State and a bevy of issues from injuries to play calling that ultimately led to his dismissal.
This article originally appeared on