Oregon Football Recruiting: Dominoes Are Starting To Fall For Ducks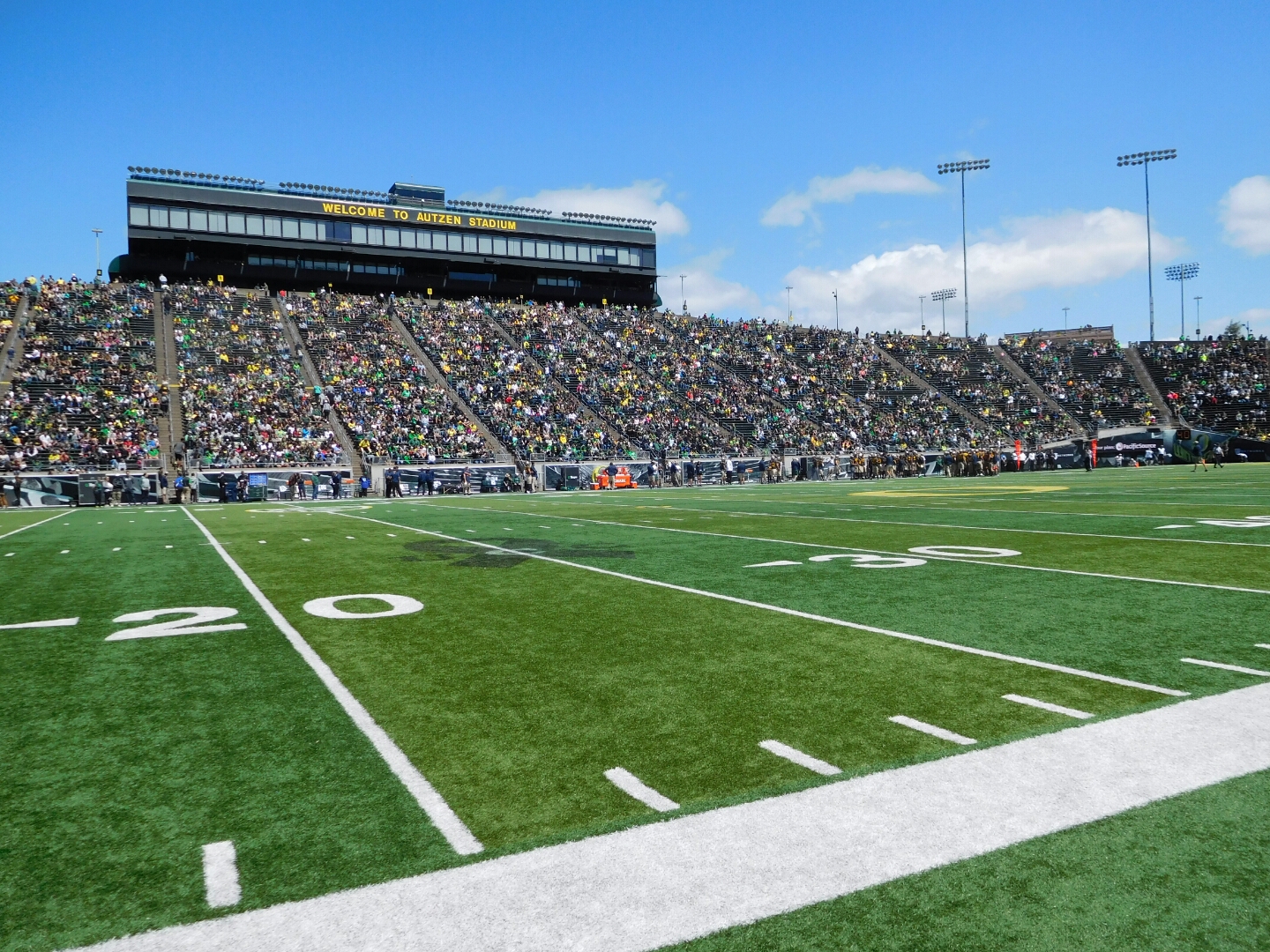 On Wednesday, following the firing of Mark Helfrich another high profile recruit decommitted from the Oregon Football program.
The Football Recruiting dominoes continue to fall for the University of Oregon 4-Star Defensive End Langi Tuifua announced on Twitter that he was reopening his recruitment citing instability with the coaching staff. On Tuesday the Oregon Ducks top recruit Deommodore Lenoir also reopened his recruitment.
The ripple effect will likely continue over the coming days and weeks. Rob Mullens will need to get the right person in place sooner rather than later. They will need to hit the ground running to try and repair the image of Oregon after firing Helfrich. It may be easier said than done for the upcoming recruiting class set to sign in February.
This was a hard decision but I want to thank everyone who stuck it out with me while I was there. pic.twitter.com/R5pMilv0QY

— LT (@LangiTuifua) November 30, 2016
Tuifua was the Oregon Ducks first recruit and pledge for the Class of 2017 which is quickly disbanding which could set the Ducks up for talent moving forward. The Pac-12 Conference has caught up to the Ducks in all aspects in recent years and now some schools may have the benefit of taking recruits as well.
I'm not saying it will happen, but if it does it will not be fun to watch. Mullens started the recruiting clock ticking late yesterday. A new coach with a new direction may bring his own recruits, but with a quicker turnaround it may save the 2017 Recruiting Class.
This article originally appeared on