Oregon Football Recruiting: 5-Star QB Blake Barnett Commits To Arizona State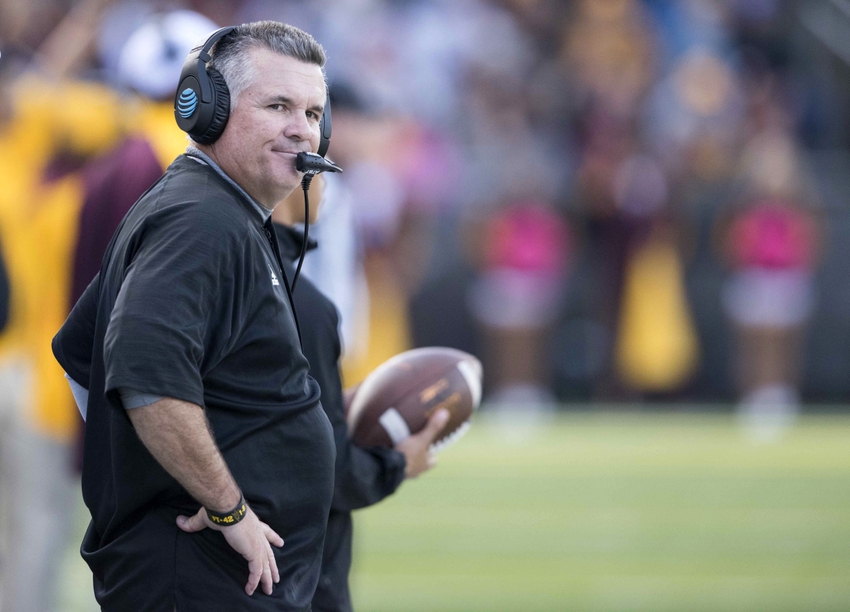 Transfer Quarterback Blake Barnett decides on Arizona State.
The Sundevils received a gift on Monday. Todd Graham was celebrating a birthday during his in-home visit to the 5-Star Quarterback. He was presented with a cake that read, "Happy Birthday Coach, I'm In!"
Oregon Football was thought to be in the running for Barnett, a transfer who started the season at Alabama and started in the first game against USC before leaving the team. He has been putting in work in California and will have three years of eligibility remaining.
Blake Barnett found a loop hole with the Transfer rule and won't be eligible to take the field until the second or third game of the regular season, but he will be able to practice with the team in the offseason.
It is rare that a Junior College Transfer QB has three years to use. He is rated the top JC Quarterback by 247Sports and should have a big impact in the Pac-12 South race in coming seasons for the Arizona State Sundevils.
Arizona State went 5-7 in 2016 finishing the year on a 6 game losing streak and falling to Utah, Washington and in-state rival Arizona to close out the year.
This article originally appeared on