Oregon Football: Ducks Courting Charlie Strong For Defensive Coordinator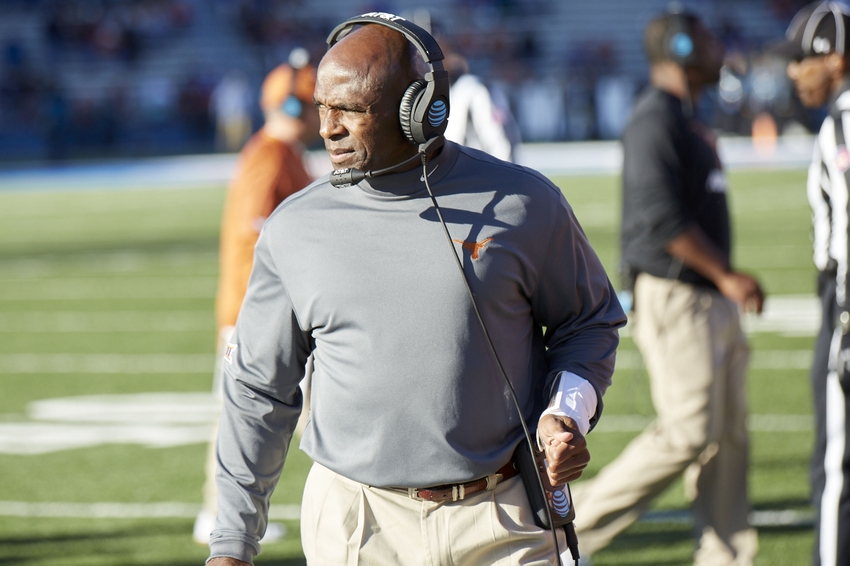 Oregon Football Coach Willie Taggart had a busy first day on the job, complete with a Defensive Coordinator Offer.
During Willie Taggart's introductory Press Conference the subject of the Ducks Defense was brought up more than once. The new Oregon Head Coach simply said, "I want to stop people from scoring touchdowns. Whatever it takes from stopping people, that's what we are going to do."
Less than 24 hours after that statement a name has surfaced. Charlie Strong, formerly the Head Coach of Texas is in discussions for the Defensive Coordinator position for the Oregon Football according to 247Sports.
But, there's a slight catch.
Strong is in Florida today interviewing for the vacancy left by Taggart at USF as their next Head Coach. The former Texas coach is also being courted by two other schools for the Defensive Coordinator spot.
The move is clearly not a good sign for Brady Hoke whose 4-3 Defensive experiment in 2016 failed miserably. Oregon was worse this past season then they were in 2015.
Strong would be a good fit for the Oregon Ducks. He would be coming into a new situation with the ability to have a Fresh Outlook. He has options, but either way he goes will effect his buyout from Texas of over $10 million. Strong is expected to make his decision quickly and could be in the fold somewhere by the end of the weekend.
This article originally appeared on