Oregon Football: Charlie Strong Agrees To Deal With USF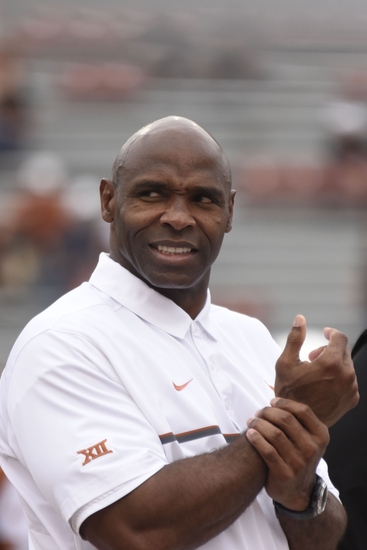 Oregon Ducks Head Coach Willie Taggart has been targeting Charlie Strong for Defensive Coordinator, but Strong has other ideas.
Willie Taggart has been working the recruiting line hard in his first days as Oregon Football Head Coach, which also means working to put together a Staff of Assistants. One name at the top of the list is former Texas Head Coach Charlie Strong. Strong has spent the weekend considering his options which include the Head Coaching position at USF.
According to Pete Thamel from Sports Illustrated, the University of South Florida is close to offering a 5-year deal to  Strong, ending speculation that Oregon could land him as Defensive Coordinator. On Sunday, Strong accepted the position.
Source: Charlie Strong expected to be next coach at South Florida. Sides closing in on a 5-year contract.

— Pete Thamel (@SIPeteThamel) December 11, 2016
The Oregon Ducks still have a considerable amount of options as Taggart fills the most important part of his Staff for 2017. It was thought that Strong may be better suited for an Assistant position over head back to the Head Coaching reigns, but a five year contract could be enough for Strong to work his way back into the spotlight.
Willie Taggart has been hard at work since he was hired last week. The deadline to speak with recruits over the Christmas Holiday comes to a close on Tuesday. He has been a one man band covering several states in a 72 hour period. It would have been a solid addition if Oregon had two Head Coach caliber coaches blanketing to country, but it appears Strong is off the table.
This article originally appeared on