Oregon Football: Are The Ducks Waiting For Jim McElwain?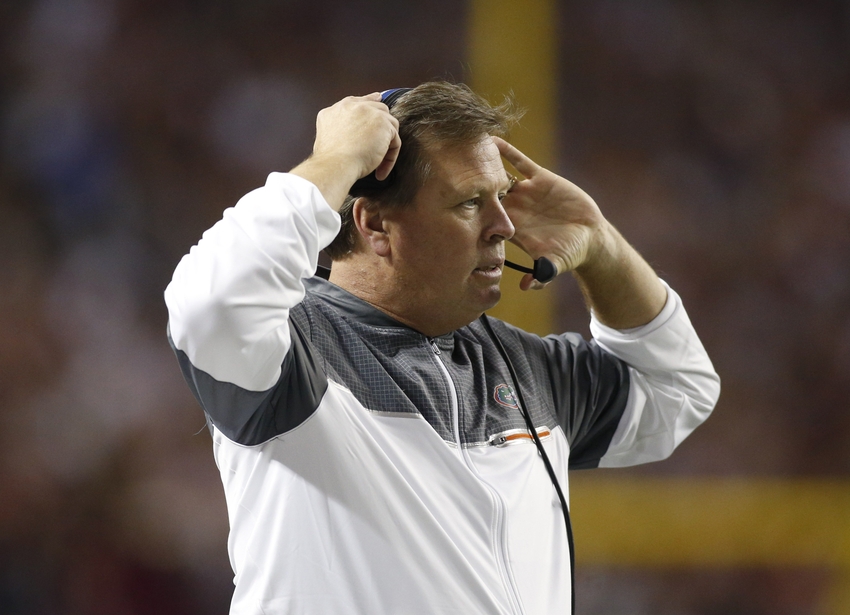 Now that the SEC Championship game is over, will Oregon talk with Florida Head Coach Jim McElwain for Oregon Football?
On November 30th Florida Head Coach Jim McElwain denied rumors and said then he did not have interest in coming to Eugene, but we all know the term 'Smoke and Mirrors' when it comes to Coaching Searches in the College game.
ESPN recently wrote about Jim McElwain and the need to develop a Quarterback of the Future for the Gators, but if he came to the Willamette Valley, he would already have one in Signal Caller Justin Herbert, along with a boat load of talent at the position behind him with the Oregon Football team.
McElwain is an interesting candidate. He knows the Pacific Northwest. He was a graduate assistant at Eastern Washington before working a brief stint in the NFL for the Oakland Raiders. He also spent time with Nick Saban at Alabama as Offensive Coordinator before taking the job at Colorado State and then Florida.
Having someone with West Coast Experience is a big key. It is expected that whomever Oregon hires will need to hit the ground running from the moment the Introductory Press Conference ends.
Comcast Sportsnet Northwest also ranks Jim McElwain high, and above USF Head Coach Willie Taggart who interviewed with Rob Mullens before the weekend.
The Gators regular season came to a close on Saturday with a loss to Alabama in the SEC Championship Game.
This article originally appeared on