Oregon wide receiver coach says 'I have seven starters'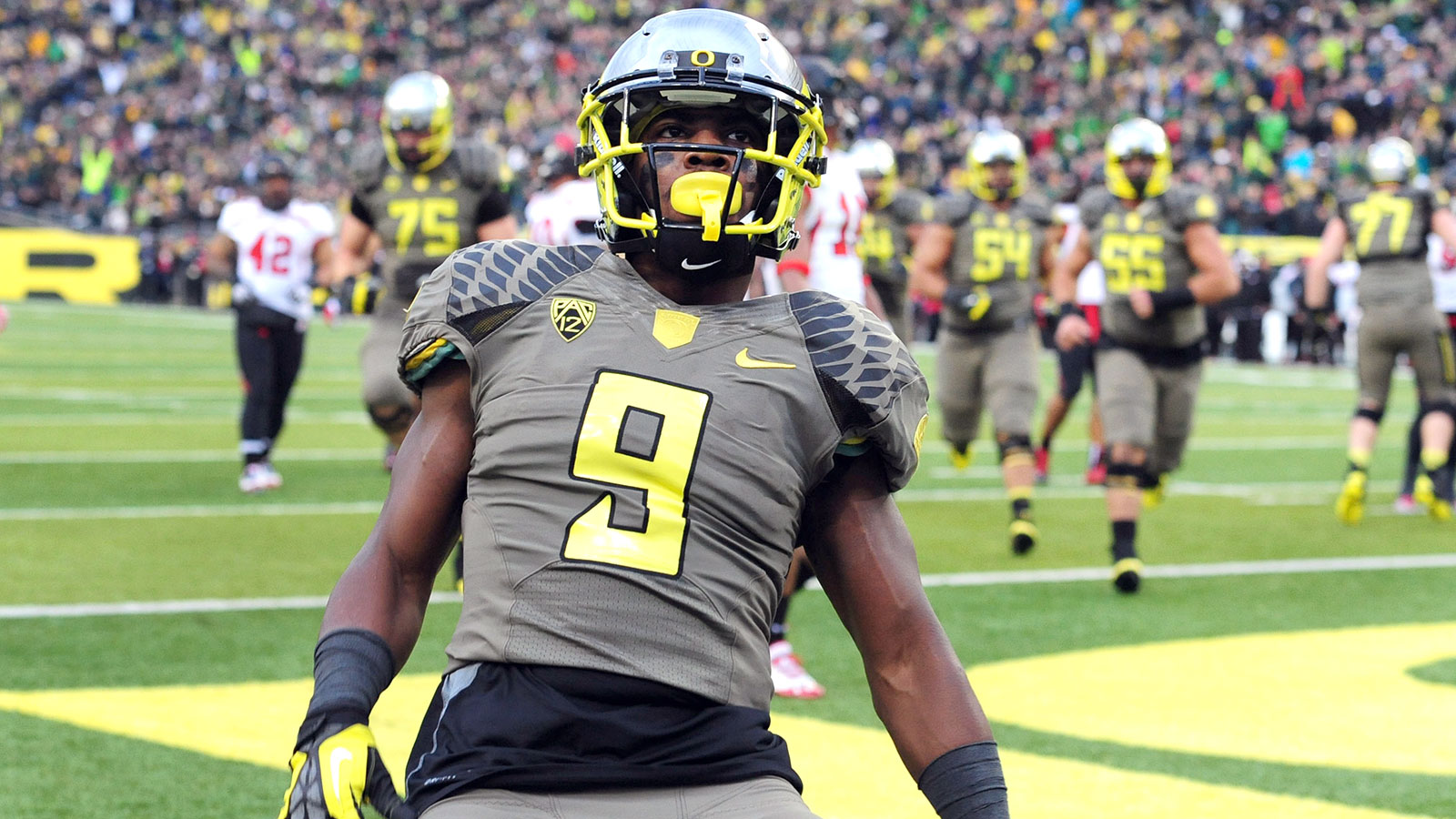 The Oregon Ducks may have the best group of wide receivers in the entire country in 2015. Wide receivers coach Matt Lubick doesn't dispute that claim.
In fact, Lubick will be tasked with dividing playing time among some of the most talented athletes in the country, a job that other coaches would kill for.
The Ducks have an incredible amount of bodies to chose from, including Byron Marshall, Bralon Addison, Dwayne Stanford, Charles Nelson and Jalen Brown. The Ducks could also have the services of Darren Carrington, who is facing an NCAA suspension and Devon Allen, who is coming back from a knee injury. Lastly, the Ducks will have the option to use three incredibly talented true freshman: Alex Ofodile, Malik Lovette and Kirk Merritt.
When asked about the competition at the wideout spot, Lubick said, "It's a friendly competition that makes everybody that week better,…whoever has the best week of practice that week is going to be out there on Saturday. They're all going to play. I look at it like this,…I have seven starters. Who starts the game to me is irrelevant,…it's who ends the game."
He continued, "we're not going to know really until game day who's out there and who's starting,…and that's the way I like it"