Report: Vernon Adams Jr. to start for Ducks vs. Washington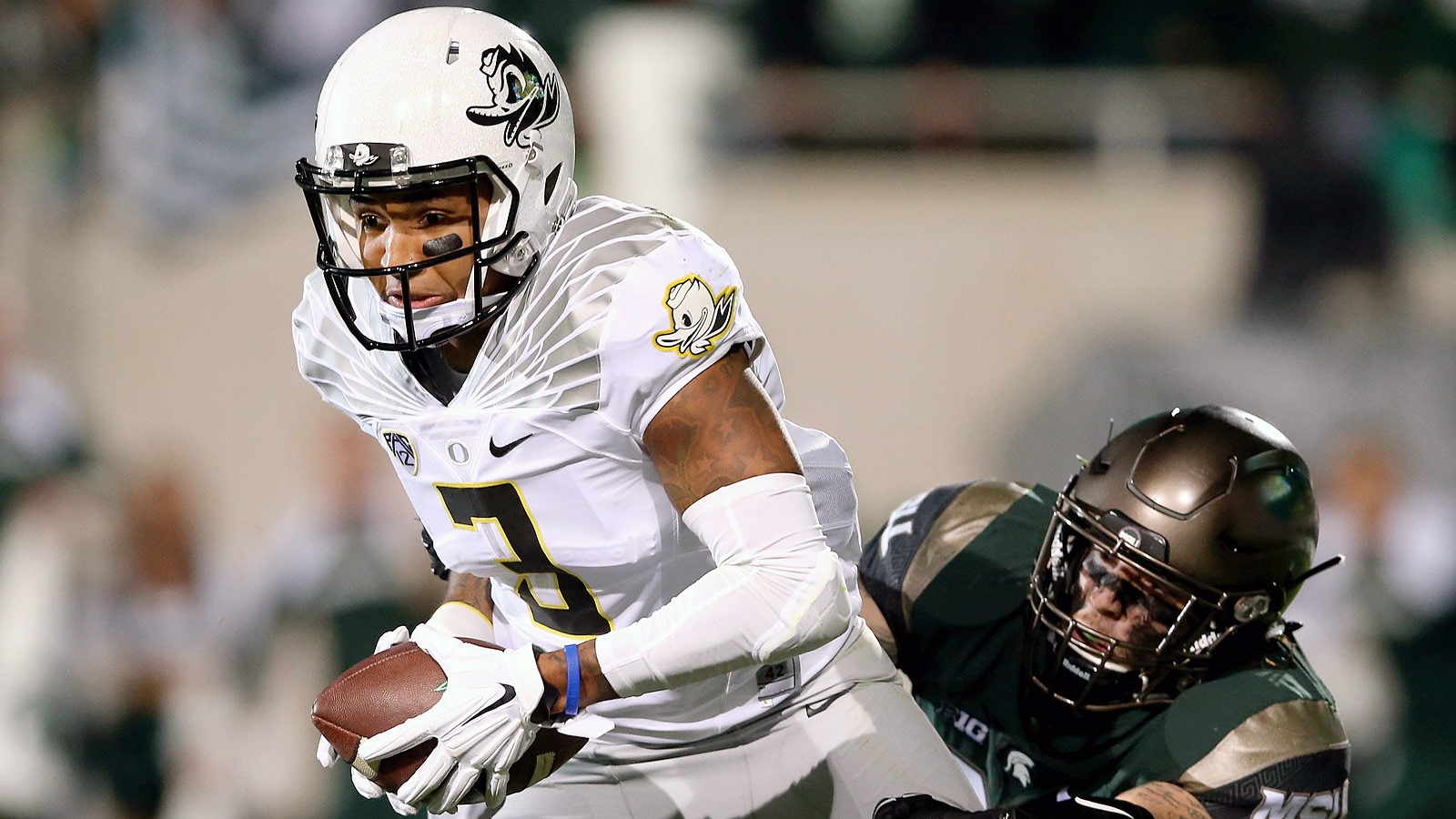 Oregon QB Vernon Adams Jr. will start on Saturday night in Seattle versus Washington, according to a report by Comcast Sportsnet Northwest.
Adams has sat out the past two games while recovering from a broken right index finger he suffered in the season-opener against Eastern Washington. Adams was pulled in the first half of Oregon's 62-20 loss to Utah and has not played since.
On the season, Adams has thrown for 581 yards and four touchdowns. Adams threw seven touchdown passes against Washington in Seattle last season while he played for Eastern Washington.
Ducks news: Quarterback Vernon Adams Jr. to start tonight at Washington #goducks http://t.co/xiytafHP47 pic.twitter.com/rl9X7up2Ar

— Aaron J. Fentress (@AaronJFentress) October 18, 2015