Oregon Ducks vs Utah Utes: Three Things I'll Be Watching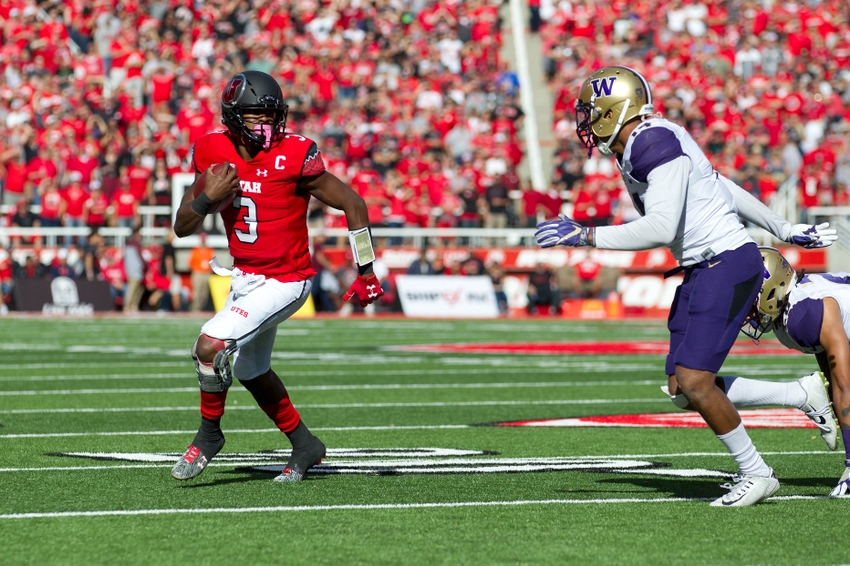 The Oregon Ducks and Utah Utes are on different paths the final few weeks of the regular season.
Head Coach Mark Helfrich and the Oregon Ducks have not had the season they expected. Now, with nothing to play for but pride will they show up against Utah on Saturday? Of course, the Utes have a lot to look forward to.
Utah is just a game behind Colorado and USC for the South Division and the team is in the running for the Pac-12 South with just two weeks to go. There is a lot to look for on Saturday starting with a Running Back battle.
Joe Williams has not had the best season, similarly neither has Royce Freeman. Williams retired and returned and has led the Utah Offense. He will break 1000 yards for the season on Saturday.
Running Back Royce Freeman has also had an injury plagued season, but found his game against Stanford rushing for over 100 yards. His confidence is back following a less than stellar 15 carry 10 yard performance on the road against he Cal Bears earlier this season.
Utah and Oregon are no where near each other when it comes to Defense. Utah has allowed an average of 119 yards on the ground per game this season, which should benefit the Ducks Rushing Attack.
Oregon Freshman Starting Quarterback Justin Herbert has had a few stumbles in his young career, but his play against Arizona State and on the road in a rough environment against USC will only make him better. Herbert is quiet and lets his play do the talking for him.
Over the last few weeks he has become more comfortable with the Offense and is picking his reads correctly allowing his instinct to help with quick decisions. His path to positive outcomes is only getting brighter and I expect that to continue on the road Saturday at Utah.
Herbert has thrown for nearly 1500 yards and 15 touchdowns so far in 2016. He has given up just four interceptions.
No one likes to lose. Especially the upper classmen who have seen this program at it's high points and now this year a low point. Finishing strong will only set the tone for next season and may save the job Head Coach Mark Helfrich.
Pharoah Brown and Johnny Mundt have been favorite targets for Herbert in his first season and if they can get the ball on Saturday, Oregon could at least make it interesting. Kicker Matt Wogan has also been an integral part of Special Teams which could easily play a role in the field position game.
The role of spoiler with nothing else to play for is not easy to swallow, but that is all Oregon has right now. The team will have to step-up on Saturday and make plays. Helfrich has held this team together and is 100 percent responsible for the energy his team puts out on the field.
Playing Together for Pride is not what they want, but what they have. In the end, it will be a reflection on the Head Coach as to what the team does at Rice Eccles Stadium.
The Oregon Ducks and Utah Utes kickoff at 11am Pacific Time Saturday on Pac-12 Networks.
More from Autzen Zoo
This article originally appeared on