Oregon Ducks vs Colorado Buffaloes Look-In, Preview, Scoring Updates and More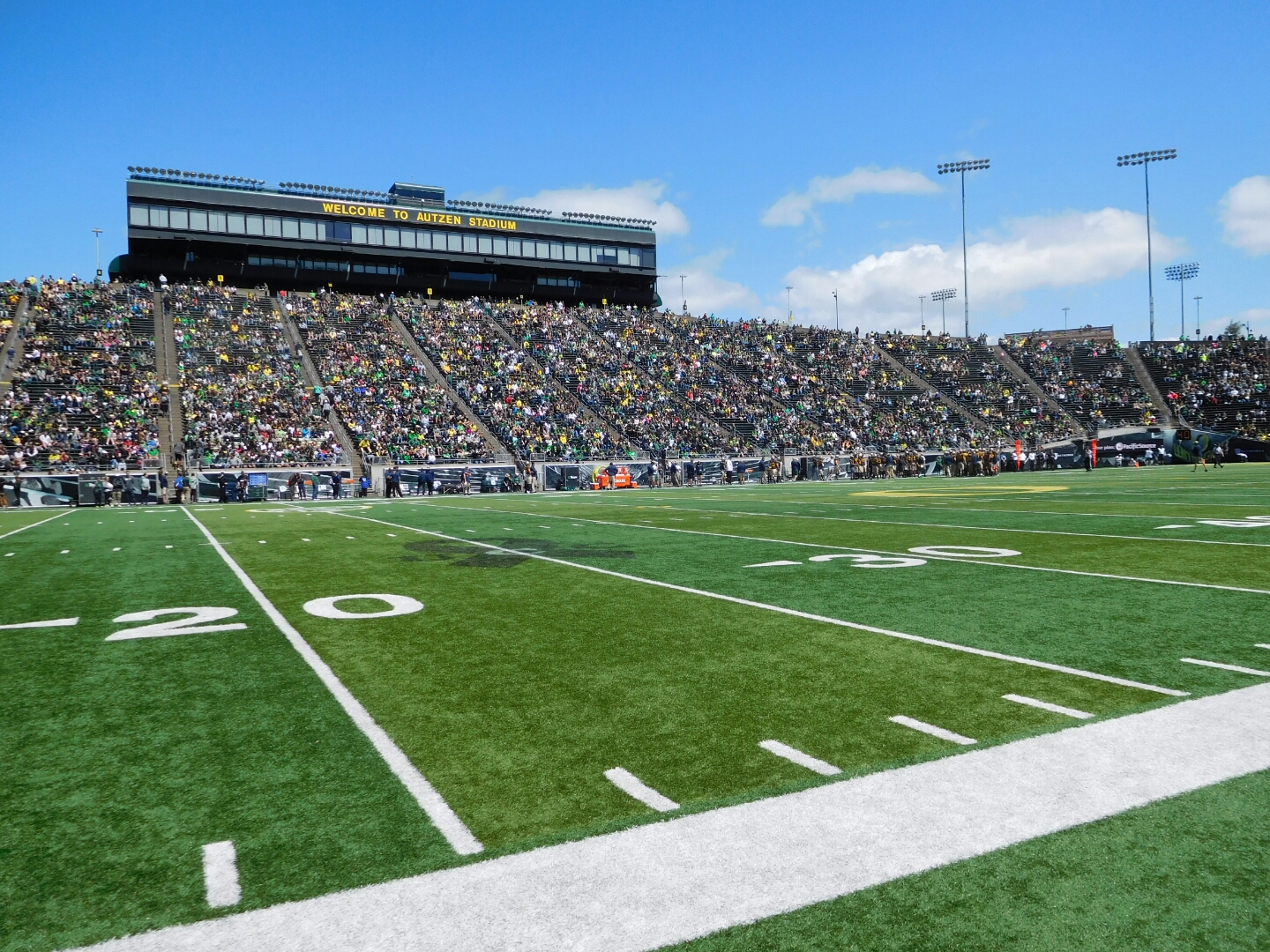 The Oregon Ducks return home to begin Pac-12 play against a fast starting Colorado team on Saturday.
Oregon Duvks vs Colorado Look-In(Live Updates Starting at 1pm PT via @KPNWSports)
Oregon Gameday Preview
The Colorado Buffaloes come into Autzen Stadium facing back to back road games. Last weekend the Buffaloes lost to a top five team in the Michigan Wolverines in the Big House. There is one aspect of the game that Colorado does well.
Putting up points early is a big key to their two early season wins,  albeit the competition was not the Wolverines, but through three games they have 101 points…in just the first half of those games. The Offense was led by Returning Quarterback Sefu Liufau who has six touchdowns on the year, but may not face Oregon because of injury. Backup Steven Montez has shown poise this season with two touchdowns and has played in a hostile environment in Michigan. Autzen should not phase him.
On the other side, the Oregon Ducks have their own injury issues with Wide Receiver Devon Allen and Offensive Lineman Tyrell Crosby out for the season. Running Back Royce Freeman left the game against Nebraska in the first Offensive series and did not return, but was seen walking without assistance or a boot this week following practice. I would think he would give it a go.
With Allen out, Freshman Wide Receiver Dillon Mitchell should see the field for the first time in his Oregon Career on Saturday. The four star recruit has been waiting fort he logjam at Wide Receiver to open up. Dwayne Stanford, Charles Nelson and Darren Carrington are the listed Starters on Offense.
Kani Benoit led the charge to close to 300 yards on the ground in Nebraska and would get the start of Freeman can't go.
Penalties have been a big big issue for this team three games into the season and some had to go back to basics this week. We will see if the work in practice pays off against Colorado in the way of positive yardage and not 'ticky tack' or boneheaded penalties for hitting someone out of bounds.
The Oregon Defense can take a step in the right direction on Saturday by shutting down Colorado. Autzen Zoo will have Coverage of the game with our pregame starting at 1pm Pacific Time. Kickoff between Oregon and Colorado is set for 2:30pm PT on Pac-12 Networks.
This article originally appeared on