Mark Helfrich on gameplan for Utah: 'Stop Booker, job one'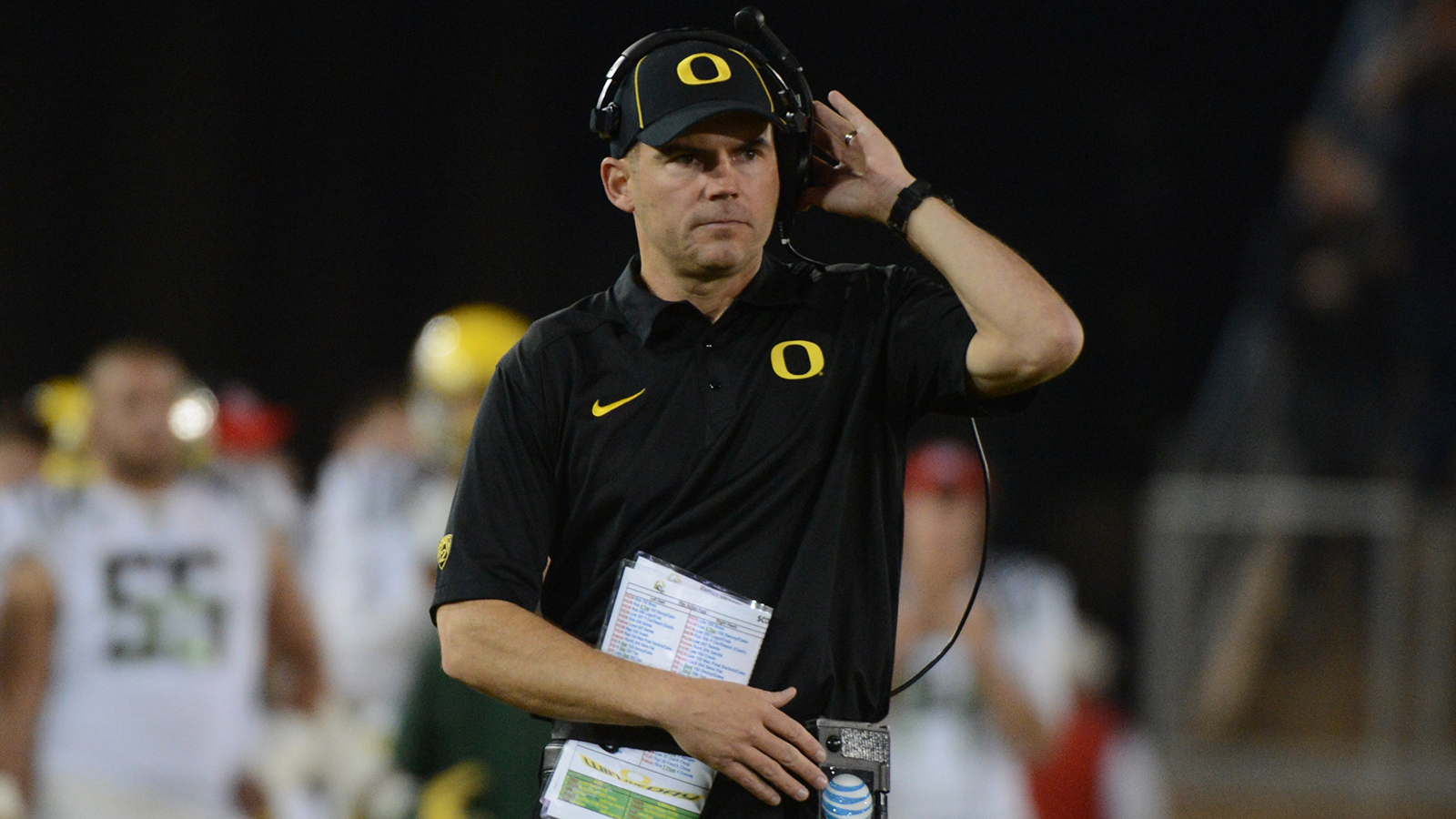 Oregon head coach Mark Helfrich quickly turned the page from the Ducks' 61-28 victory over Georgia State to game planning for Utah. Helfrich understands what Oregon's number one priority must be against the Utes: stop running back Devontae Booker.
"You're preparing schematically to stop (running back Devontae) Booker, job one," Helfrich said. "And then the play action game and/or complementing quarterback runs, all the other things that come off those guys, it's equal parts assignment football and then rally to the ball. We've got to get multiple bodies on Booker."
Utah has not revealed which quarterback–Kendal Thompson or Travis Wilson–will start against the Ducks. If healthy, Wilson will likely be the starter; however, he missed last week's game against Fresno State after suffering a shoulder injury against Utah State on Sept. 12.
For his part, Helfrich does not seemed overly concerned about whether Thompson or Wilson will start. Helfrich's message seems to be that the Ducks need to stop Booker at all costs.
(h/t Go Ducks)