Oregon Ducks Mark Helfrich On Facing Unknowns Against Virginia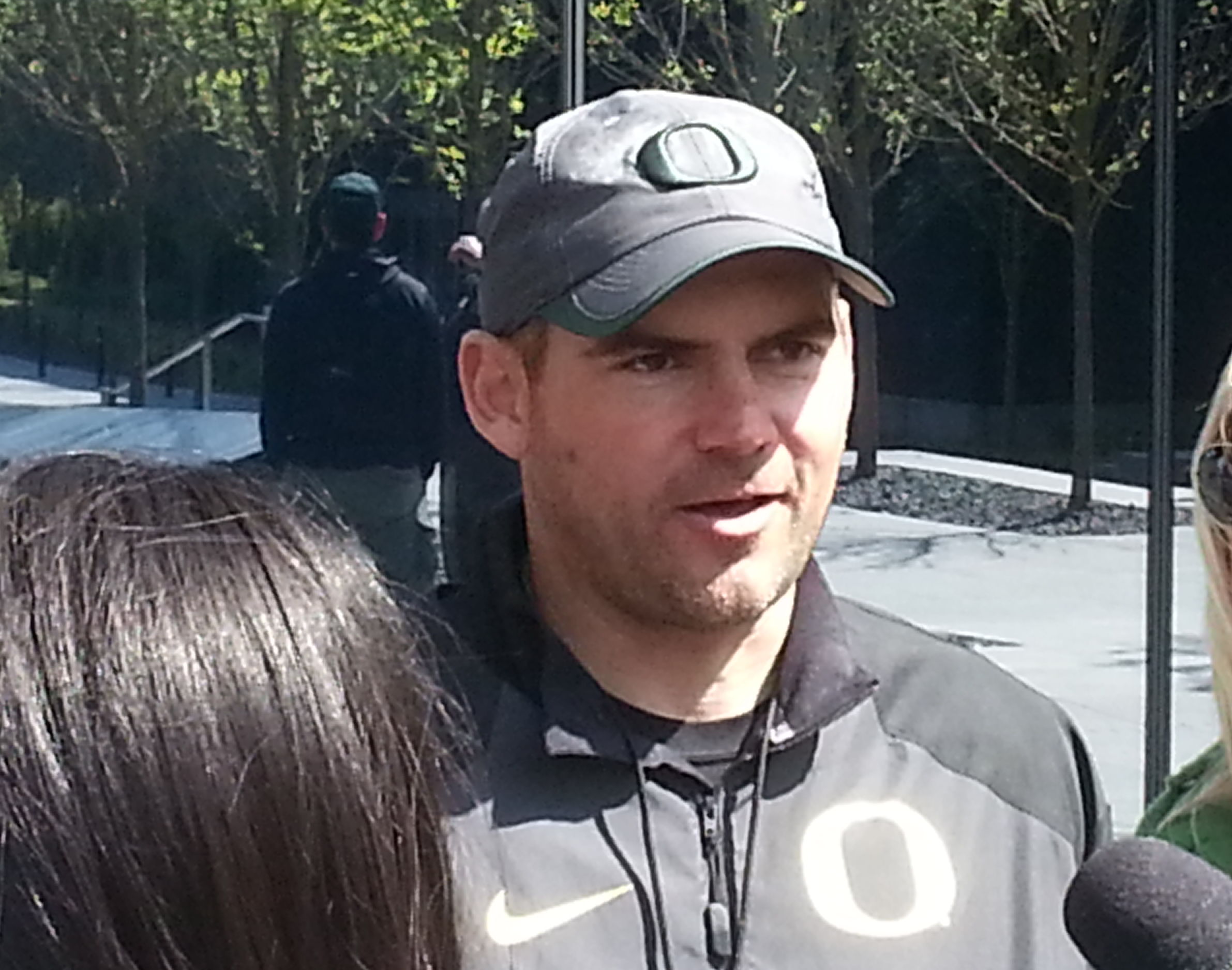 The Virginia Cavaliers bring a new Head Coach and a new look since the Oregon Ducks last faced them in 2013.
Oregon Ducks Head Coach Mark Helfrich met with the media on Thursday. He spoke about the timing of games and how the team prepared for later kickoffs, "If the kick is 3 o'clock or beyond we have time to move around, not just sit around(but) try to stay active, focused and loose. You're trying to peak at 7:30 this week."
It is the first time in a long time that an ACC team has traversed the country to face an Oregon team at Autzen Stadium. Helfrich said the matchups they are looking for to remain competitive are getting increasingly more difficult with the College Football Playoff. The opposition are looking more for a 'neutral' site where more money can be made, "There's a ton of home and home's we get turned down. We've had a few neutral sites offered east of the Mississippi River which is not so neutral. It's hard. Our fan base has built such a reputation. It's a smaller stadium in terms of guarantees."
Oregon will host Nebraska next season, and have Auburn at a neutral site in 2019. Oregon also has future dates with Ohio State.
The Virginia Cavaliers have a new Head Coach in Bronco Mendenhall, but he is not new to coaching. Oregon has looked at BYU, his previous team, for what the Cavaliers might present on the field Saturday night, "As a coach you probably start second guessing. "What if they do this or that" type deal, and again just worry about yourself."
On the Virginia loss last week Helfrich said the opponent took care of business, "Everything we do is about us… Virginia turned the ball over(vs Richmond) and they took advantage of it. That's plain to see."
The Oregon Ducks and Virginia Cavaliers take to the field at Autzen Stadium on Saturday at 7:30pm Pacific Time on ESPN.
This article originally appeared on