Oregon Ducks Lose 4-Star Wide Receiver Isaiah Hodgins To Oregon State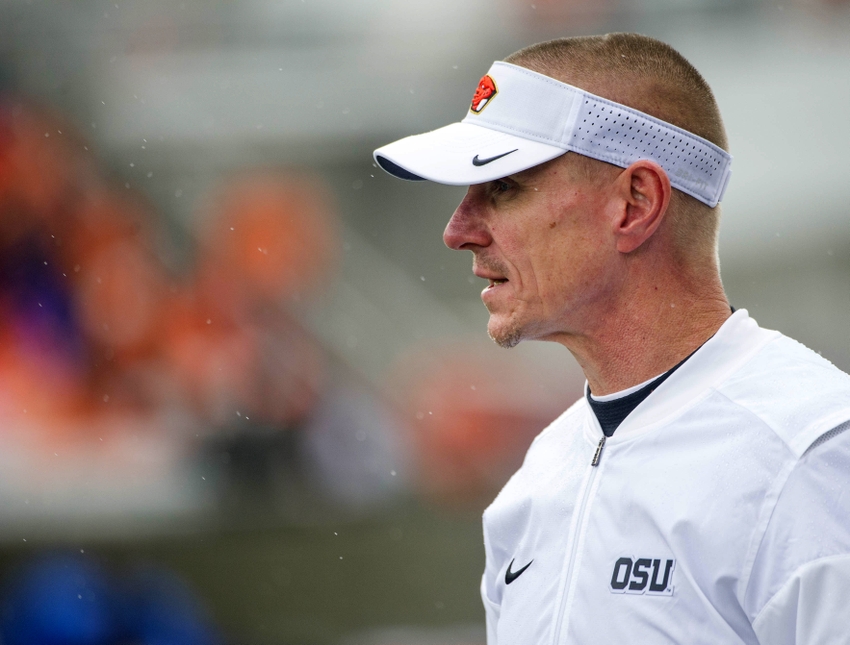 Uncertainty for the future at Oregon Ducks has led to the loss of a big commitment to In-State Rival Oregon State.
With the Oregon Ducks having a down season and no bowl game to play for in the Civil War against Oregon State this week, it appears that the Beavers and Head Coach Gary Andersen have turned another corner on Oregon – in the recruiting trenches.
For the first time in what seems like forever the Beavers Head Coach talked the talk over the Ducks. On Saturday Oregon State took care of Arizona and Friday 4-Star Wide Receiver Isaiah Hodgins was seen wearing the Orange and Black fresh off his commitment to play for Oregon State according to the Oregonian.
The decision may have been different if the Oregon Ducks put together a better season and pushed toward the post season but Helfrich and Company let one get away. No decision on the Oregon Head Coach's future has been made yet. The win over Utah showed several things in his favor including a team that did not show any signs of giving up.
Following the game Wide Receiver Charles Nelson said he would return for his Senior Season in 2017. Whether Helfrich and the Oregon Ducks current coaching staff will join him still remains to be seen. I am in the group that believe he should be given an opportunity to fix things.
Isaiah Hodgins knows that Andersen will be at Oregon State next season, perhaps that was a factor in his decision.
The Oregon Ducks and Oregon State Beavers meet in the 120th Civil War on Saturday. (12:30pm PT, Pac-12 Network)
This article originally appeared on