Oregon Ducks Linebacker Eddie Heard Arrested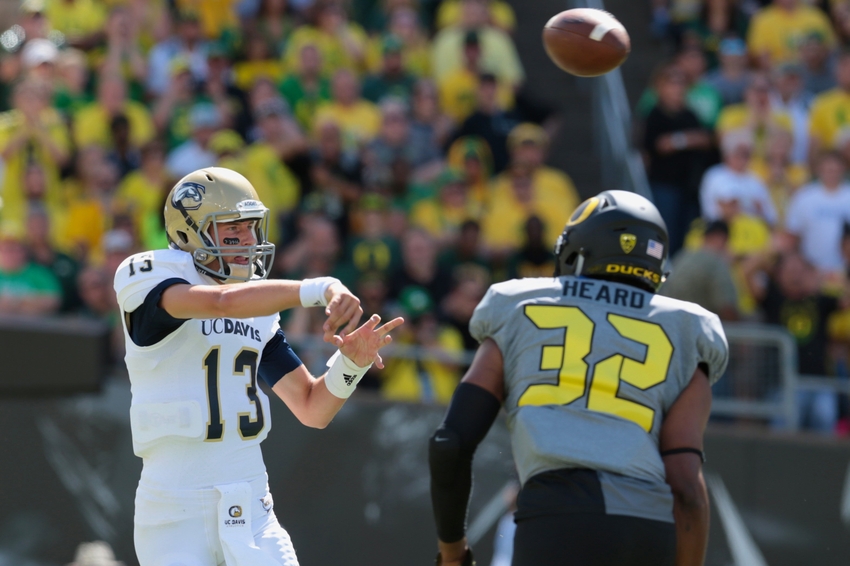 Oregon Ducks Linebacker Eddie Heard was arrested on Wednesday night.
It has not been a good year for the Oregon Ducks Football team off the field. The second player this season has been arrested. Junior Linebacker Eddie Heard was arrested on Wednesday evening on fourth degree assault and harassment charges according to the Oregonian.
Earlier this year Terrodney Prevot was arrested and suspended indefintely from the team. We have not heard anything since on Prevot.
Heard is playing a backup role for the Oregon Ducks this season. The Junior Linebacker has played a limited role in all eight games this season and has a Quarterback Hit to his credit. He is expected to be in court and arraigned on Thursday. No word yet from the University of Oregon on his status this weekend.
The Oregon Ducks are trying to climb back to bowl eligibility, but will likely take another hit on Defense. Head Coach Mark Helfrich is usually pretty quick to pull the trigger on suspensions in these cases with his players.
Oregon heads to Los Angeles this weekend to take on the USC Trojans. Kickoff between the Oregon Ducks and USC is set for 4pm Pacific Time on ESPN.
This article originally appeared on