Ducks hoping Vernon Adams' finger heals after rest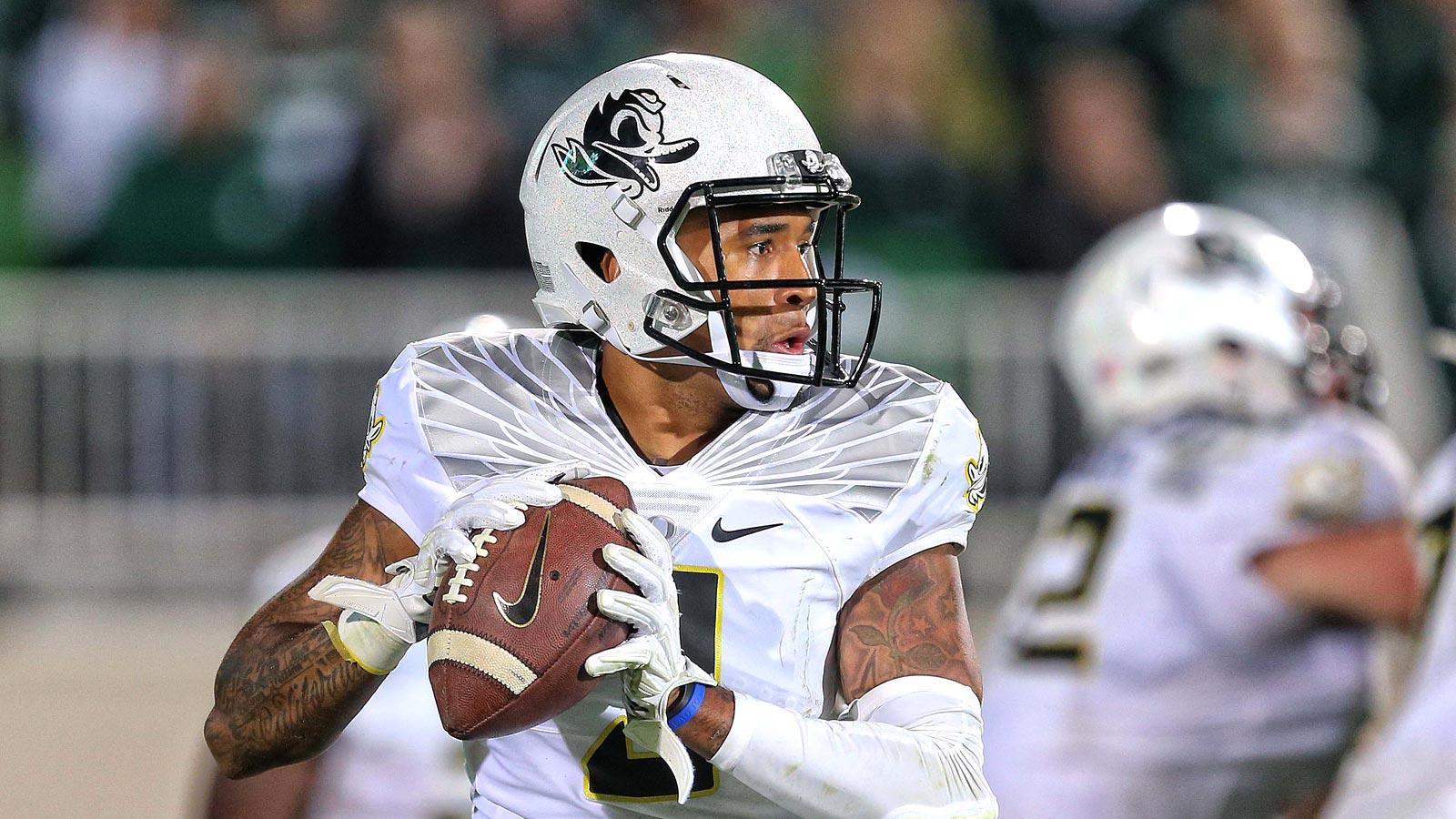 Vernon Adams Jr. is still recovering from a broken right index finger he suffered in the season opener versus Eastern Washington. While Adams played through the injury against Michigan State, the coaching staff thought it would be best to give Adams the day off against Georgia State.
"Coming into this week we had to weigh his health versus the advantage we'd get resting it a week and seeing if his finger could heal," offensive coordinator Scott Frost said Saturday.
Replacing Adams was redshirt junior Jeff Lockie, who played "OK" according to head coach Mark Helfrich.
"There were a couple throwaways, he put the ball in a couple good spots — if you're going to have a good incompletion, he had that," Helfrich said. "Took the one sack there to back us up, which wasn't good. He'll look at the film and see some of the things he did just in terms of rhythm and timing and balance. For a first-time guy that's very much to be expected."
Lockie was solid as Adams' backup and led the Ducks to a 61-28 victory. However, the Ducks are hoping that the week of rest will give Adams' finger time to heal and that he'll be ready to go on Saturday.
The Ducks will take on No. 18 Utah in Eugene on Saturday night at 5:30 P.M. on FOX.
(h/t The Oregonian)