Oregon Ducks Devon Allen Turning Pro In Track and Field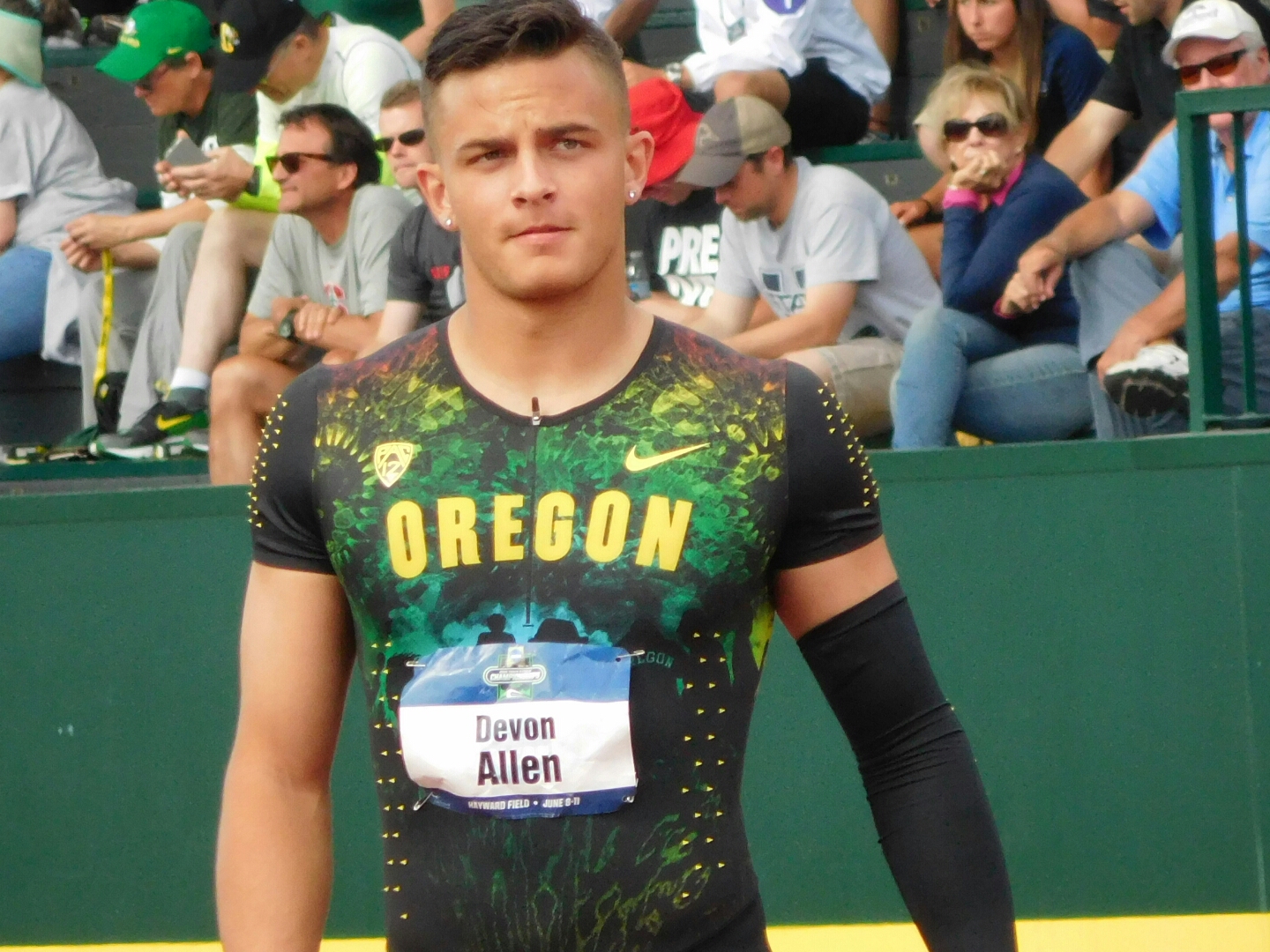 Oregon Ducks Dual Sports Star Devon Allen announced on Wednesday that he is focused Professionally on one sport moving forward.
A Press Conference was announced on Tuesday for Football and Track and Field Athlete Devon Allen to discuss his future at the University of Oregon and he had decided to turn pro in Track and Field. He was lost for the season on the gridiron earlier this season and has undergone surgery.
Earlier this year he finished 5th fastest in the World in the 110 Meter Hurdles a the Summer Olympics.  He made headlines in Oregon for taking the title in the 2016 Track and Field Trials. Allen was so elated, he ran to and past the finish line to leap into the stands into the arms of his family. It was one of the signature moments of the Trials.
BREAKING: @DevonAllen13 to focus attention on professional track career. pic.twitter.com/8bc44xODf6

— TrackTown USA (@GoTrackTownUSA) November 16, 2016
Allen started his career on the football field and was injured on the first play of the game against Florida State as the Ducks made their way to the National Championship Game against Ohio State. He suffered another injury earlier this year and in the midst of rehabilitation made his decision.
It is the best move for Devon Allen moving forward, and while it will not bring 'football money' the success in the sport is where his head is. He will go Professional in Track and Field and forgo the rest of his eligibility as an Oregon Duck.
More from Autzen Zoo
This article originally appeared on