Oregon Ducks Defensive Coach John Neal Provides Perspective On 2-2 Start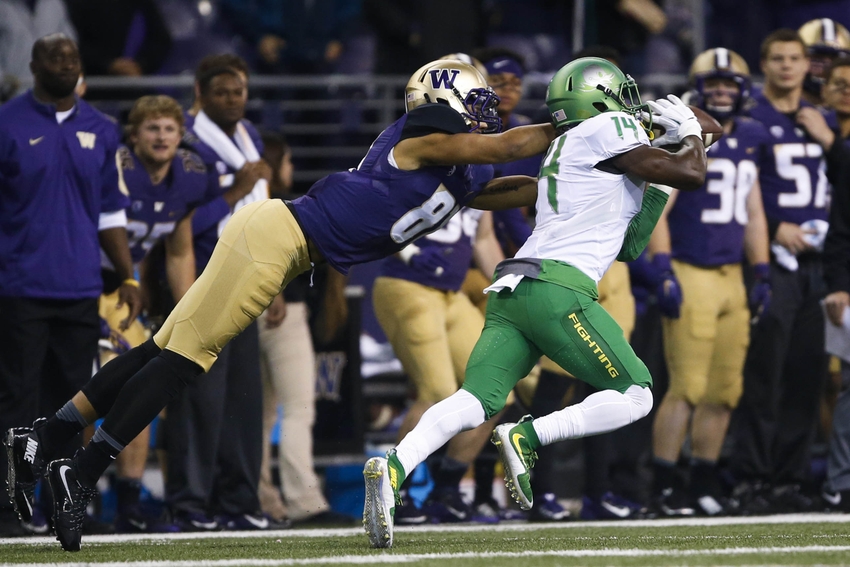 Defensive Backs Coach John Neal talks about the Oregon Ducks rough start to the season and shares a level headed approach for the season
The Oregon Ducks 2-2 start is not what the fan base expected which is clear. There is cause for concern the rest of the season and cries to 'Fire Helfrich'. The reality is very different. Injuries, new schemes, and learning on the job make this more of a progression year for Oregon. On Monday, Defensive Secondary Coach John Neal spoke with the media about this, and made some good points that fans need to take to heart.
Don't panic just yet. There is still a lot of football to play, "We do things the same around here. You don't build a program like we've built and all of a sudden you change everything..I don't think we question the effort of our systems"
Neal also made a very big point about how the team looks now, compared to just a few seasons ago, "If you give someone a chance they get better and better. It's the same guy I played against three years ago. That guy three years ago is against my guy that just got here. If you can keep that momentum going as long as we have it's pretty evident as to why things change. "
This week they face a Head Coach who changed the game on Offense, "There's no easy games. We're playing a guy that helped invent a system. Mike (Leach) gets credit because he has touched every Offense in the country offensively and nobody can run it like he can."
The Oregon Defense is preparing for a big challenge on Saturday against the 'Air Raid' Offense of Washington State. Kickoff between the Cougars and Oregon Ducks is set for 6:30pm Pacific Time on Pac-12 Networks.
This article originally appeared on