Competition to replace RB Thomas Tyner heats up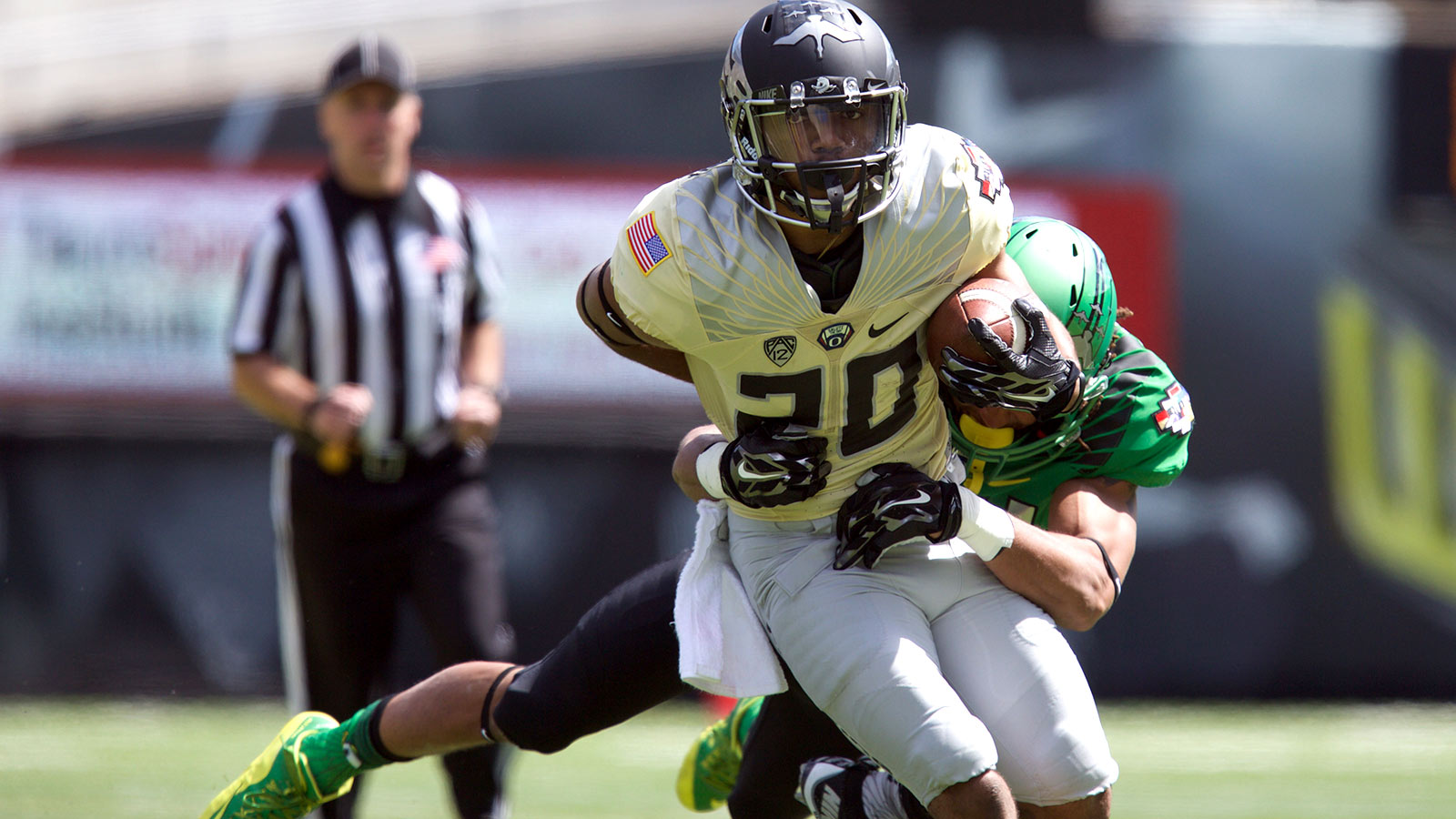 With Thomas Tyner lost for the season after shoulder surgery, the Oregon Ducks sought to find a replacement for their second running back. Fortunately for the Ducks, the teams is not short on playmakers. Even so, the loss of Tyner was hard to take, including starter Royce Freeman.
"It's never easy to lose someone as talented as Thomas, especially with what he brings to us everyday," Freeman said. "But at the same time, it's really opened the door for some of these other guys to get after it and compete. I think that's what's going to allow to us to keep up the tradition of the running backs here."
Running backs coach Gary Campbell is still trying to figure out who the second guy is going to be.
"We consistently rotate a couple of guys in," Campbell said. "With the guys we have now, at the beginning we'll be rotating three guys in to figure out who our second guy is".
Tony Brooks-James, a redshirt freshman, is expected to contend for the job. He says that his speed sets him apart.
"I bring speed, elusiveness and a change of pace to the backfield — a nice difference from what Royce and Kani do," Brooks-James said. "Speed plays a lot into my game and it's the reason I'm here right now with this opportunity."
Another candidate is true freshman Taj Griffin, who has blown away teammates with his speed.
"He takes elusiveness and speed to the next level," Freeman said. "He's got speed I've personally never seen, so it's great to have him back there."
Offensive coordinator Scott Frost agreed with Freeman's take on Griffin, saying, "Taj can change directions and run like only a few guys we've ever had around here."
(h/t Daily Emerald)