Oregon Ducks Canton Kaumatule Medically Retires From Football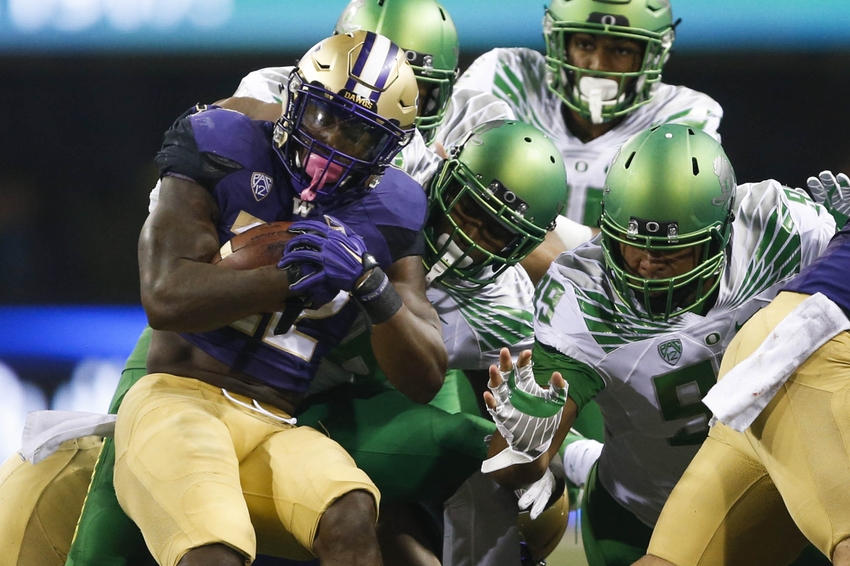 The Oregon Ducks Defensive Front will be without Canton Kaumatule for the rest of the season and beyond.
Canton Kaumatule came to Oregon in 2015 as a Defensive Lineman, but played both inside and outside in his two seasons with the Ducks. On Tuesday it was announced he was given a Medical Hardship Waiver thus ending his playing career at the University of Oregon.
Injuries have played a big role in defining the 2016 Oregon Ducks Football team and the loss of Kaumatule adds to an already rough reality of needing three wins to just get to a Bowl game at the end of the season.
Canton Kaumatule has been declared a medical hardship. He was removed from our roster last night and won't play at Oregon again. #GoDucks

— Rob Moseley (@DuckFootball) November 8, 2016
The Oregon Ducks Defense has not panned out as planned moving from the 3-4 to the 4-3 with players moving in and out of position and the Ducks clearly not having the needed size up front that defines the 4-3 scheme. Scout.com tabbed Kaumatule as the 4th Best Defensive End in the Country before he came to Oregon. As a 5-Star recruit he was just getting started with paying dividends for the Ducks.
He played in 13 games over two seasons and had 5 tackles.
Oregon closes out the home slate of the 2016 season on Saturday hosting Stanford at 1pm on Pac-12 Network.
This article originally appeared on