Ole Miss vs Florida State Live Stream: Watch Rebels vs Seminoles online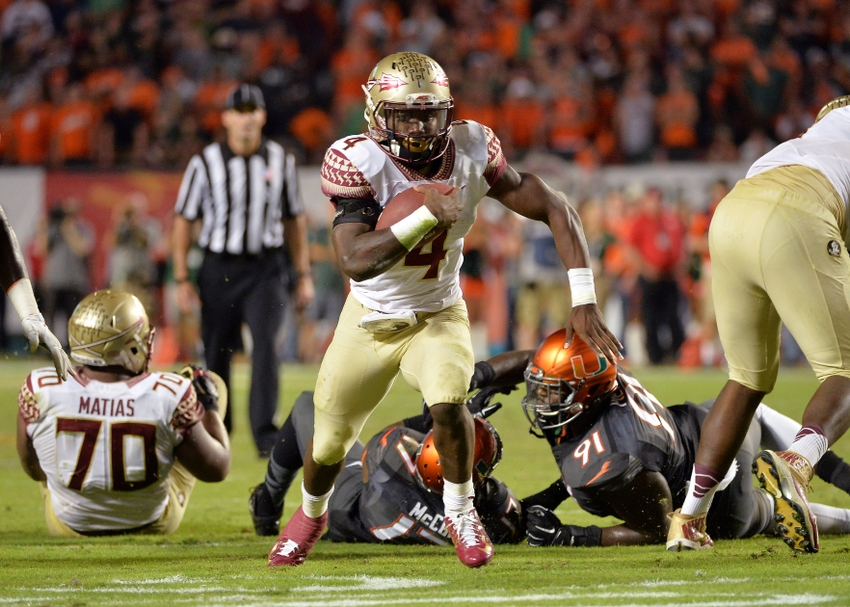 The Seminoles have their eye on a national title this year. They will have to get by a loaded Rebel team first.
This college football season has already been full of drama with an electrifying series of matchups.  Georgia came out of the gate swinging, while Tennessee struggled and LSU floundered. This SEC/ACC bout on Monday with two Top 15 teams is going to be another barn-burner.
Both teams have received plenty of preseason hype, the question is, can they live up to it? While the game is technically on a neutral site at the Citrus Bowl in Orlando, you can bet there will be a flood of eager 'Nole fans ready to see their team rise to another perfect season.
Florida State's front looks great this season, mainly due to the efforts of one explosive running back in Dalvin Cook. Cook destroyed opponents last season, rushing for an average of 7.69 yards per carry. In 2015, Cook had a 1,691-yard, 19-TD year, and that was with an injured hamstring. If he can stay healthy his numbers in 2016 should be even better. The Seminoles offensive line has plenty of depth, and their defense is one of the most terrifying in the country.
The 'Noles only question mark is their new QB, Deondre Francois. While Francois looked promising in the preseason, he is untested.  Expect Ole Miss to push him to the limits. If he can remain as composed as his freshman QB predecessor, Jameis Winston, the Seminoles should have a great season.
The Rebels offense, led by veteran Chad Kelly, should keep the Seminoles defense busy. Kelly led the SEC in passing in 2015. Unfortunately, his offensive line is inexperienced as Ole Miss lost 5 key starters from last season. While Kelly is one of the best QBs in the country, the Seminole defense will be looking for weaknesses in the Rebel o-line. The team has undeniable talent, but the offensive line must give protection to Kelly. With a string of green receivers, the 'Noles defense should be able to shut down even Kelly's bionic arm.
The meeting between FSU and Ole Miss will be only the second between the two teams. Ole Miss won the first game 33-0 in 1961.
Here is all the game information.
Date:  Monday, September 5, 2016
Location: Citrus Bowl Stadium, Orlando, Florida
Time: 8:00 p.m. EST
Spread: FSU -5
Over/Under: 57
TV Channel: ESPN
Live Stream: Watch ESPN
This game will be a dangerous matchup. Hugh Freeze will be looking to shut down FSU's adroit RB, Dalvin Cook, while FSU will take advantage of the Rebels' tenderfoot offensive line to target QB Kelly. The 'Noles are slightly favored, but this will not be an easy win.
This article originally appeared on