Ole Miss releases first depth chart of 2015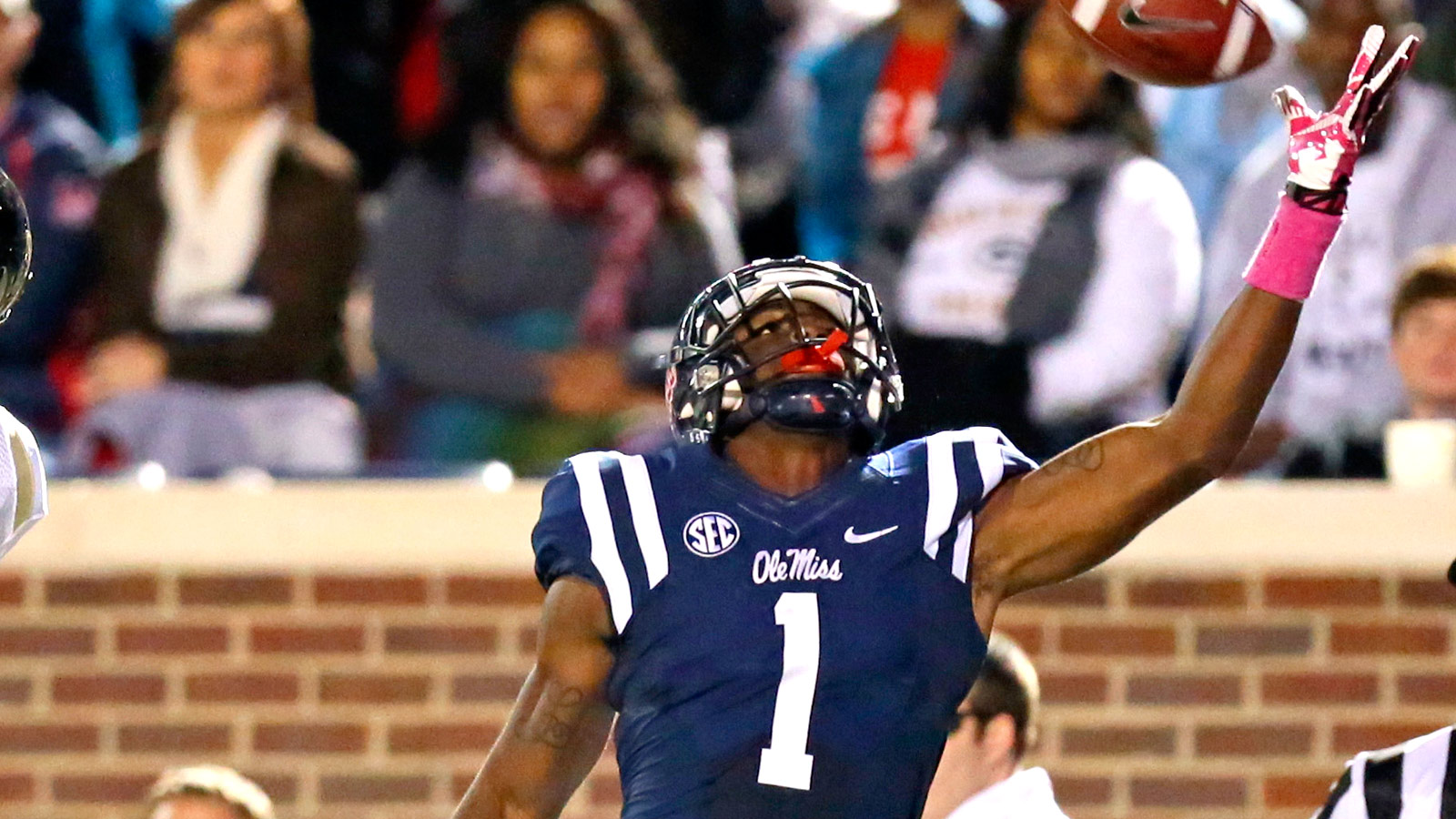 The college football (pre)season is officially here as SEC Media Days began Monday in Hoover, Alabama. The first noteworthy piece of information to come out of the league's meetings are initial depth charts.
Thanks to the Clarion-Ledger, we now have a look at the Rebels' first depth chart for this season. Of course all positions are subject to change as fall camp is still several weeks away, but this list gives a good indication as to where the coach staff is currently leaning at every position.
* denotes starting player
2015 Ole Miss Rebels Offensive Depth Chart
WR: Laquon Treadwell *
Derrick Jones
LT: Laremy Tunsil *
Christian Morris
LG: Aaron Morris *
Daronte Bouldin OR Javon Patterson
C: Ben Still OR Robert Conyers
RG: Justin Bell *
Rod Taylor OR Jordan Sims
RT: Fahn Cooper *
Sean Rawlings
TE: Evan Engram *
Jeremy Liggins
WR: Quincy Adebyejo *
Damore'ea Stringfellow
SLOT: Cody Core *
Markell Pack, Quintavius Burdette
QB: Chad Kelly OR Ryan Buchanan OR DeVante Kincade
RB: Jaylen Walton *
Jordan Wilkins
2015 Ole Miss Rebels Defensive Depth Chart
DE: Fadol Brown *
Channing Ward
DT: Robert Nkemdiche *
Breeland Speaks OR D.J. Jones
NT: Issac Gross *
Woodrow Hamilton
DE: Marquis Haynes *
John Youngblood
OLB: Denzel Nkemdiche *
DeMarquis Haynes OR Terry Caldwell
MLB: C.J. Johnson *
Christian Russell OR Temario Strong
NB: Tony Conner *
A.J. Moore
CB: Tee Shepard OR Kendarius Webster, Carlos David
ROVER: Mike Hilton *
Chief Brown OR C.J. Moore
FS: Trae Elston *
C.J. Hampton
CB: Tony Bridges *
Kailo Moore
(h/t Clarion-Ledger)