Ole Miss Might Play Evan Engram or Markell Pack at Quarterback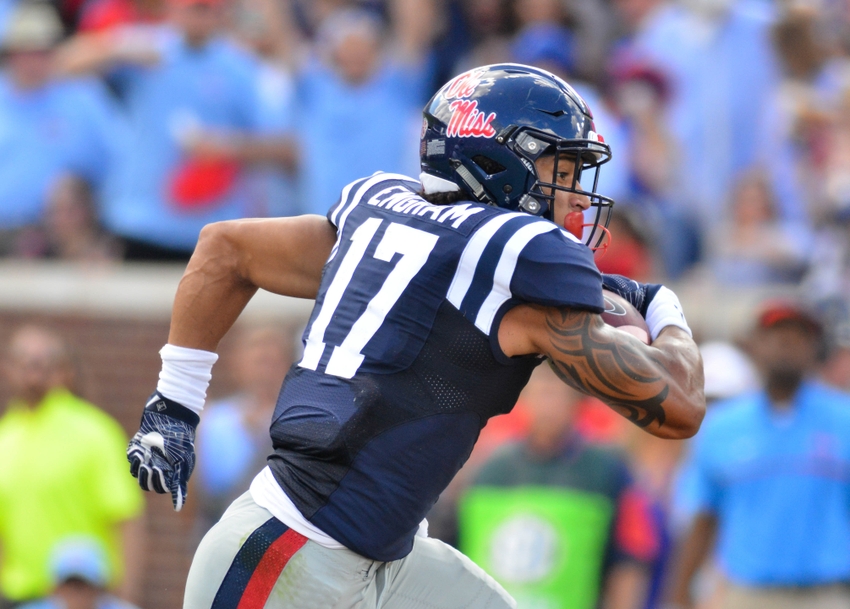 Ole Miss lost their starting quarterback, Chad Kelly, on Saturday to an ACL injury. The Rebels are now looking for a quarterback to replace Kelly.
Hugh Freeze held his weekly press conference today in Oxford, MS and he mentioned a few names of players who might play quarterback this weekend.
Of those players, Evan Engram, Markell Pack, and Jeremy Liggins were listed.
"Pulling the redshirt off Shea is a very difficult thing to do. All options are on the table. We've looked at Pack to play QB. Evan can throw. UK played a RB at QB. I rule nothing out today. It's not something I want to rush to make a decision on. I wouldn't quite totally rule it out just yet. We're looking at all options. Jason is going to get most of the reps.

I thought Jason played well last week. He threw two beautiful balls. We'll look at Liggins, Pack, Evan. Shea has gotten scout reps all season. He'll get some until we make a decision. It's what's best for team versus best for individual and that's hard to answer."
While I don't think Engram or Pack will play at quarterback, it is an interesting idea. If I was the coach, Jeremy Liggins is the second choice if Pellerin goes down or struggles.
I do not believe that Freeze will burn the redshirt of Patterson from what I have heard.
Liggins has the most experience out of the five listed.
If Markell Pack makes his way onto the field, expect a "wild-Rebel" style of offense while he is in the game.
Ole Miss has Texas A&M, Vanderbilt, and Mississippi State left on their regular season schedule as they battle for a bowl game.
More from Ole Hotty Toddy
This article originally appeared on