Ole Miss intercepts Jacob Eason, returns for touchdown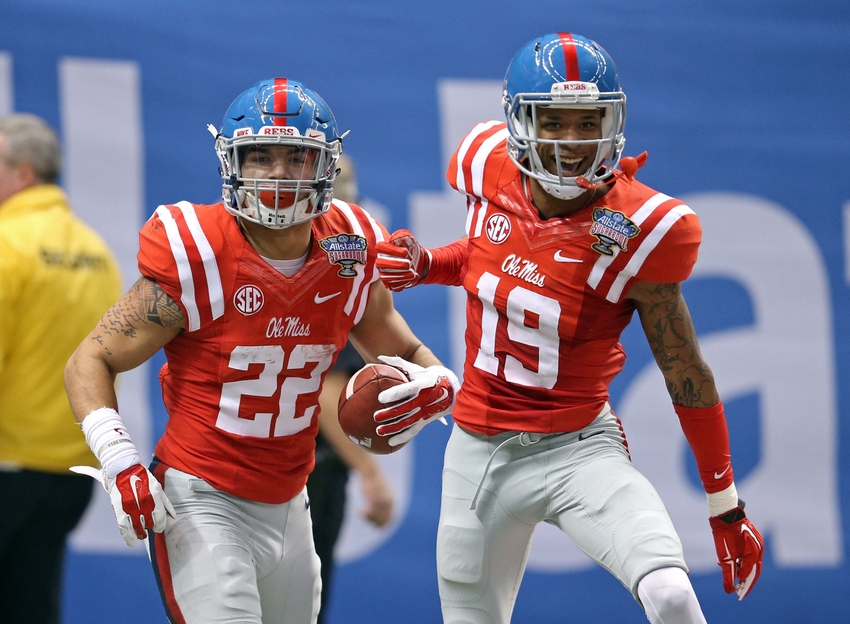 Ole Miss' Derrick Jones intercepts Georgia quarterback Jacob Eason and returns it 53-yards for the touchdown.
Ole Miss and Georgia are clashing in a game of top-ranked SEC teams. Things couldn't have gotten off to a worse start for 12th-ranked Georgia on the road, however.
First, Ole Miss got a field goal to open the scoring. Then Derrick Jones intercepted Georgia quarterback Jacob Eason to end a drive, and then he ran it back 53-yards for a touchdown to increase the lead to double-digits.
gameontech: Derrick Jones gets a 53 yard pick-6 ESPN College Football: Georgia at Mississip… https://t.co/pdBpwv2qvA pic.twitter.com/MvHgHtoVnU

— FanSportsClips (@FanSportsClips) September 24, 2016
The last place Georgia wanted to be was down 10 points in less than 10 minutes on the road. It is also Eason's third interception on the season.
Jacob Eason has now thrown three INTs this season. Greyson Lambert threw only two all of last season.

— Brandon Zimmerman (@BZSEC) September 24, 2016
The entire blame for the interception cold be shared. Eason isn't getting a whole lot of time to to throw.
A bumpy road when you have a freshman QB, but Eason is getting no favors from his line in either the running or passing game. #UGAvsMISS

— Scott Trubey (@FitzTrubey) September 24, 2016
Fortunately for the Bulldogs, there is a lot of game left to try and mount a comeback if they can protect Eason, utilize Nick Chubb and keep Ole Miss from running up the score.
This article originally appeared on